Acer came up with a computer for those who are "not friendly" with a screwdriver – it can be "upgraded" with the stackable rectangular blocks. In October, Acer plans to offer a modular mini PC in Europe for $ 199. The basis of Revo Build – a block from the connector at the top, like a compact computer Intel NUC. Inside it – a Pentium or Celeron processor microarchitecture Skylake.
Feature of the new modular mini PC from Acer
Above you can install other units; for the convenience of their contacts are aligned relative to each other with the help of magnets. It is not clear how fast these compounds, and make sure you turn off your modular mini PC to install additional units. Along with the main unit is scheduled to release a hard disk of 500 GB or 1 TB, and later there will be a module for wireless charging and the audio unit with built-in speakers and microphone.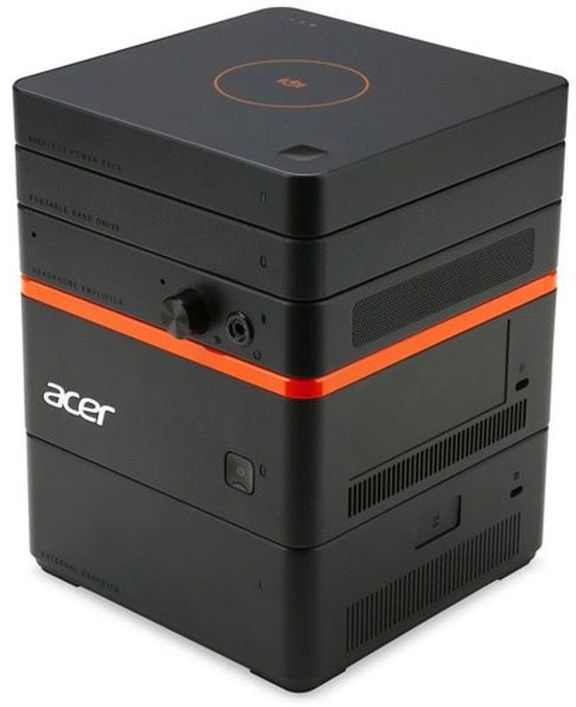 Not all the components can be added to such a simple way – especially for memory expansion, the nominal capacity of 8 GB, still have to use a screwdriver.
This is not the first attempt to offer a modular mini PC, but that is a great success, none of them wanted. The company Amplicity attracted attention at CES in January, presenting a modular mini PC the size of a smartphone, but since then has not been heard.
Source: digitaltrends
Read another very interesting article about alternative energy of the Sun, water and air.