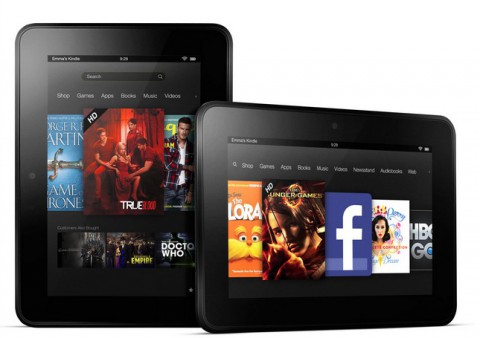 Recently, rumors appear regularly on the new generation of tablet Amazon. For example, we have heard that the next Amazon Kindle Fire HD can get a powerful Qualcomm Snapdragon processor 800 and a display with a resolution of 1,920 x 1,200 pixels, but at the same time, anywhere in a line of Kindle will not go away and the budget tablet Amazon Kindle Fire without any prefixes. It is not clear whether we will see a new version of "the pill" this year, but today several respected publications released information that in 2014, Amazon is going to use this tablet chips MediaTek.
In the most likely processor that Amazon can equip its future budget tablet called the MediaTek MT8135 – the very recently introduced quad-core chip on the architecture of ARM big.LITTLE. This chip contains two clusters, each of which are two core – it is productive Cortex-A15 and energy Cortex-A7. Unlike solutions from MediaTek classic big.LITTLE – simultaneous operation of all four cores at once, which, from our point of view, calls into question the whole point of the application of this architecture, which was originally aimed at reducing energy consumption. We hope that MediaTek has not departed from this problem and its processor is balanced out. Like it or not – will be able to find out only when a sale will be the first device on it.
As for Amazon, the company sells two million tablets each quarter, but should take into account that it "pills" have not been updated, and the release of new models by the manufacturer at attractive prices can really blow the market. It remains an open question, when Amazon is going to do it. Definitely, it will happen before the end of the year, and we rely on autumn – we are waiting for a lot of hot new products at this season, and we hope that some of them will be tablet Kindle Fire.
Read another very interesting article about alternative energy of the Sun, water and air.