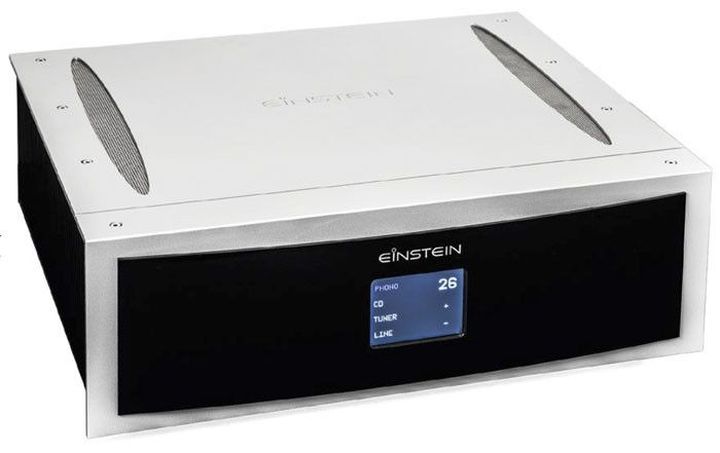 Frankly, this unit immediately intrigued us – its design (the wife of the head of the company – a professional architect) is very different from most unpretentious boxes, even in this relatively expensive price group. Inside you will find Mighty push-pull transistor amplifier class AB with composite Sanken output transistors, switching volume and input with high quality relays. At first glance – nothing special, but, like many European manufacturers in the construction of a school feels, and hence we can expect in the sound of something interesting.
Unlike most amplifiers, this unit does not seek to be neutral: in its original, slightly old-fashioned handwriting has a unique charm – this is the strength and sometimes weakness The Tune. Accented lower middle gives the performance of "motet" Bach special penetration – it seems that you are personally present in the premises of the Academy of Ancient Music Berlin, where he was executed this album.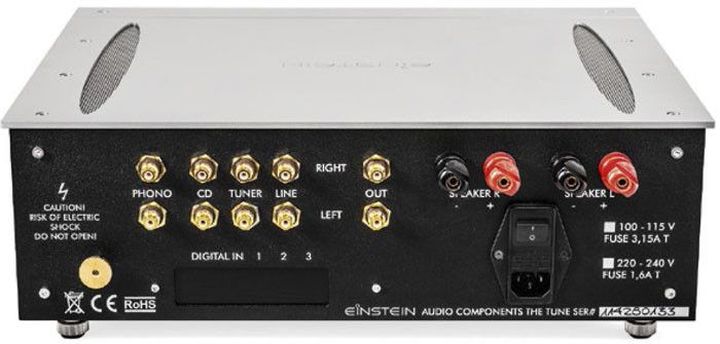 Collective voice RIAS-Kammerchor unusually lively and expressive, they do not have that abstraction and conventions to which we are accustomed to listening to music in the record. At the same time the sound is present small gulkost and high frequencies, while beautiful, are not different crystal clarity, but, strictly speaking, it does not interfere. Somewhat less convincing amplifier in symphonic music: lyrical fragments of "Pictures at an Exhibition" by Mussorgsky passed surprisingly gentle, but loud – without the desired coherence and transparency.
But jazz or blues recordings sound fantastic. Patricia Barber concert in Paris carries a combination of live, filled with numerous shades of the singer's voice, and bright, juicy accompaniment of guitars and drums. Amplifier perfectly cope with the transcendent rhythm album and deep, accented bass.
Behind the back
It is a pity that the amplifier is not equipped with connectors XLR. By choosing to connect all the cables, including the power cord, it is worth special attention. Do not recommend using a surge protector. Plug hiding place to install the DAC board, but it is not yet ready.

It is worth noting that The Tune very sensitively reveals the peculiarities connected components and cables. Once we try to connect it to a power strip PS Audio, as a record of E. Clapton and Jay DzheyKeyla immediately disappeared analog noise, and with it all the charm of this acoustic recording; with a network cable Nordost Blue Heaven sound was bright, energetic, but too expressive. Any changes to the settings of the digital filter in an Esoteric The Tune with more visible than any other usilitilem.
Touch control was cheaper to produce than metal handles. Unusual but elegant and pretty handy, especially since in addition you have a pretty remote to switch inputs, volume control and the Mute button
We recommend this machine to those who are not satisfied with the spinelessness of modern amplifiers (especially when working with digital sources) and who is willing to spend forces on a thin selection of system components. Einstein reward them unique, truly analog sound.
Price: $ 8700
Pros: Sleek design; sensitive, penetrating performance
Cons: sound peculiar coloring that can interfere with academic genres
Verdict: Amplifier with original appearance and unique, intriguing sound handwriting; great for jazz and acoustic music
Read another very interesting article about alternative energy of the Sun, water and air.