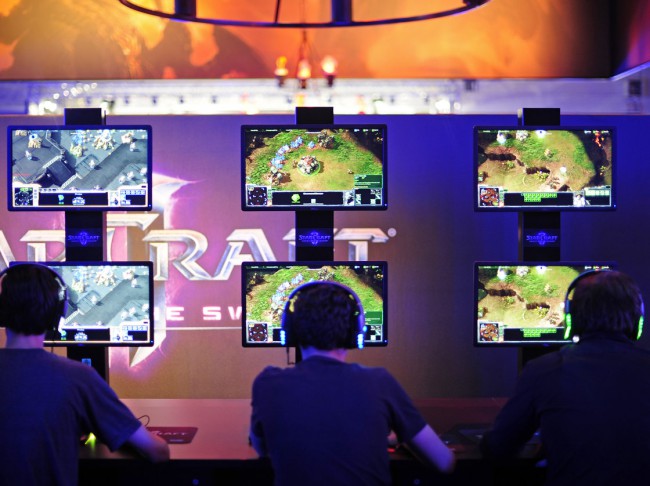 It is learned that the list of computer games in which players are recognized high level professional athletes, added popular strategy in real time – StarCraft 2. Currently, the U.S. Immigration Service has recognized South Korean player in StarCraft 2 Kim Dong-hwan professional athlete and gave him a visa type P-1A with a validity of five years.
Many believe that these steps will ensure a large influx of professional gamers in the U.S. and will contribute to further growth and so the booming market. Only in October this year in Los Angeles hosted the final of the third season of League of Legends, which was attended by over 13 thousand people, with a prize fund of $ 1 million, with a prize fund of three tournaments StarCraft 2, which will be held next year is about $ 1 , 6 million
In the past three years, Kim Dong-hwan, who is also known under the nickname viOLet, traveled from South Korea to the United States under a visa-free regime, but last fall he was informed that he had exceeded the number of entries and exits from the country and now to the United States without a visa he did not get.
In the top 100 professional players in StarCraft 2 Kim Dong-hwan and ranks 63rd in the past three years, earned a slot tournaments around $ 100 thousand
Kim Dong-hwan manager Andrew Tomlinson said that they tried to obtain a student visa, but all attempts were unsuccessful. According to Andrew Tomlinson, get a student visa in the U.S. is almost impossible, unless the player has an offer from one of the best universities in the country. One of these is another professional player in StarCraft 2, which represents the interests of Tomlinson – Choi Seong-Hoon, also known as Polt. Choi Sung Hoon managed to get a student visa, as he entered the University of Texas at Austin. He ranks fourth in the ranking of the best players in the StarCraft 2 tournament and earned a total of about $ 250 thousand
Finally it is worth mentioning that to obtain a visa athlete Kim Dong-hwan Twitch and helped the company Blizzard Entertainment, addressed with appropriate recommendations with U.S. Citizenship and Immigration. Notably, but Kim Dong-hwan get a similar visa athlete was only one player who specializes in League of Legends.
Read another very interesting article about alternative energy of the Sun, water and air.