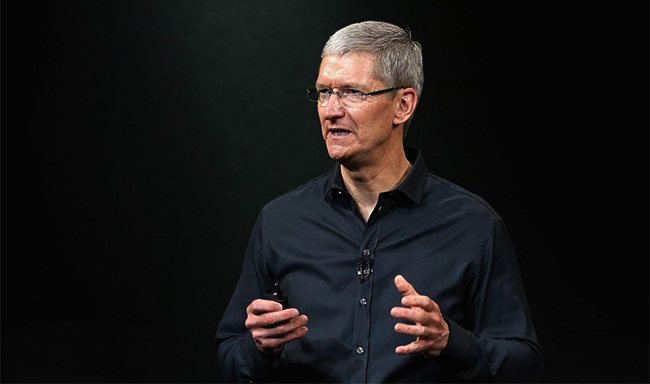 Apple – the epitome of capitalism, but as it turned out, capitalism with a human face. Using stamped and annoying phrases justified recent statement Tim Cook: CEO noted that the profit is not worth it for Cupertino in the first place.
A few days ago in a conversation with a representative of the National Center for Public Policy Research, as well as shareholder CEO Apple said that is not going to abandon the investment in projects to develop methods of energy in an environmentally sound way. Even if the investment does not pay off.
"When we make products suitable for the blind, we do not think how to get profit from this damn", – said Tim Cook, using bright epithet. "If you want me to work only in order to" fight off "your investment, you can sell their shares. There are other reasons for our actions, in addition to profits. We want to leave this world in a better state than it was when we entered into it. "
Saying top manager many felt angry. Usually calm and reasonable Cook vehemently rejected the proposal of shareholders to provide financial reports on environmental initiatives.
This was followed by immediate reaction. On the pages of the National Center for Public Policy Research has published an article in which current and future shareholders of Apple warn that the vendor does not always take into account the interests of investors and spends a large part of investments on projects that have no benefit (at least in the short term).
Read another very interesting article about alternative energy of the Sun, water and air.