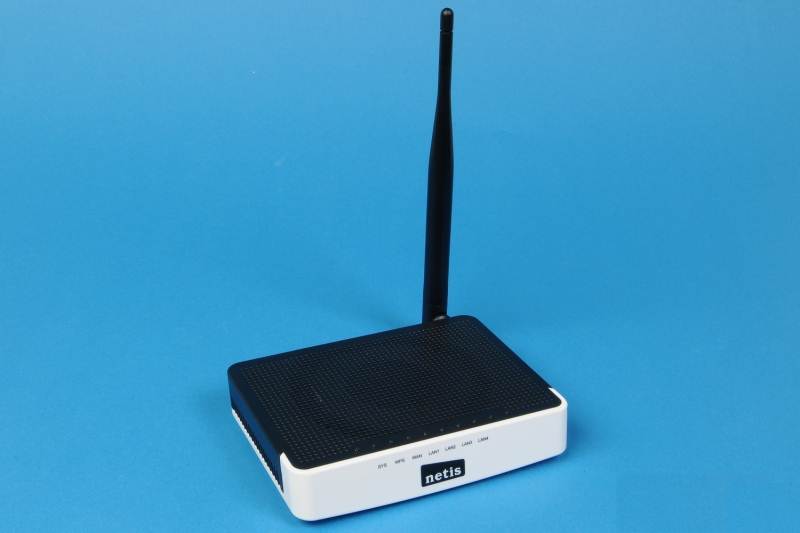 Imagine a modern apartment, office or cafe without Wi-Fi coverage is as hard as finding an active person, smartphone, tablet and laptop. But if in your environment yet there are people who still languish without Wi-Fi access to the Internet, then check out our review of inexpensive router Netis WF2411R, as it is one of the best options to get a quality home network (wireless and wire) at minimal cost.
Supplied Netis WF2411R
Netis WF2411R model can only be bought for boxes – miniature size, quiet colors and high-quality textured cardboard will be useful in the economy.
This useful accessory in the department of gift packages may well pull 30$, and here for that amount you get not only the box, but all that's inside – router, miniature power supply, power cord and instruction manual with warranty card.
Design, connectors Netis WF2411R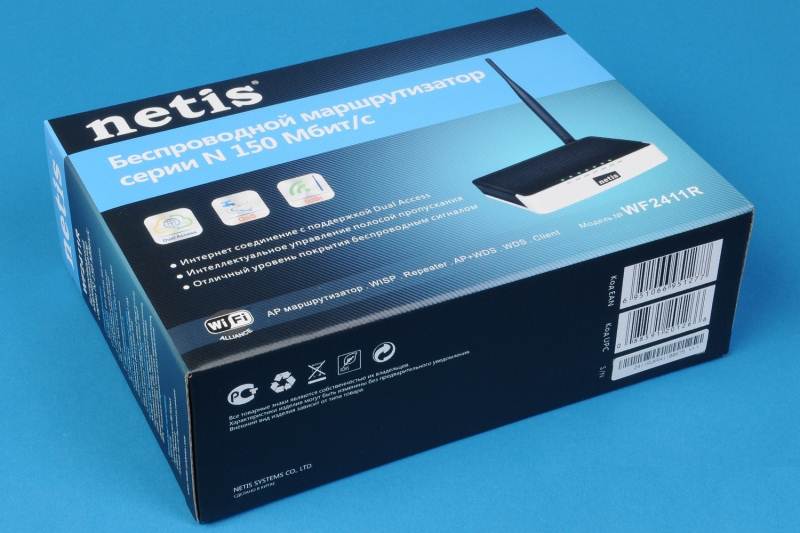 From a certain angle router Netis WF2411R reminds compact radio – enough story it on the wall, turn the antenna at a right angle and take a stylized perforations for the speaker. By the way, a pair of mounting holes in the hull attached router, but have to buy screws and screw into the wall yourself.
In metric units square top panel of the router is 133 by 99 mm, a "geek" – it takes about half the 7-inch tablet. Case thickness – 27 mm, weight – 149 grams, then there is really very little router that you can lose on the desktop, accidentally covering his magazine.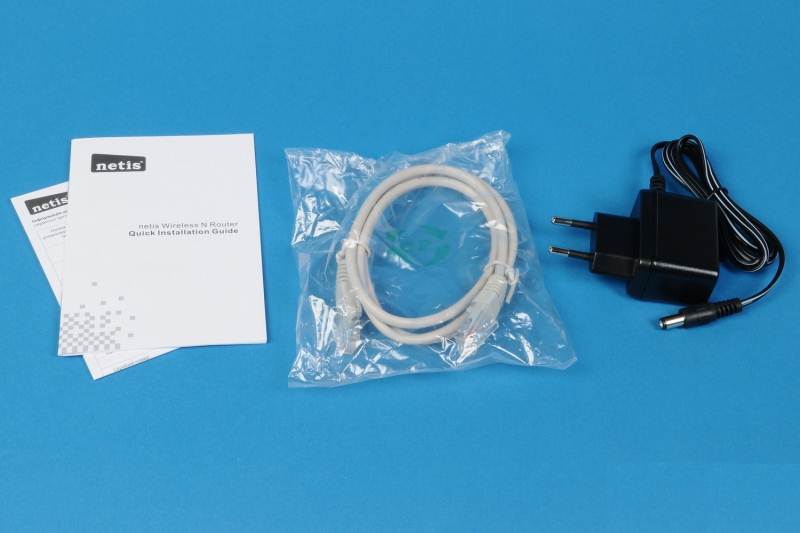 Designer operated with only two colors, resulting in top Netis WF2411R black, and the bottom – white. Wherever possible, scattered openings for ventilation, because if the router overheats, it just forget what page or site you are asked to download it. A single antenna can not be removed, but can be inclined at 0, 45 and 90 degrees and rotate the segment width of 180 degrees. The correct position of the antenna can improve network performance, and hence the speed of access to the Internet, so do not be shy to experiment.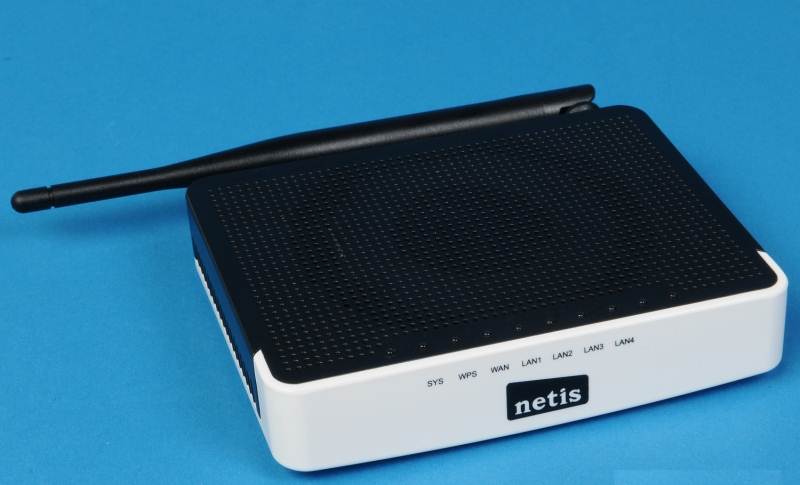 The front face is decorated with the logo Netis and secret characters, which together with flashing green lights a little higher prompt any sysadmin is not over whether you have the Internet and how many wires plugged into the router. All the technical side is hidden from the average user on the rear panel, look there is not obligatory. But if you are curious enough, you can find there a connector for the power supply, and service reset button WPS, as well as a row of five network connectors.
In the blue connector router safely insert your cable provider, but four black ports can and should be used to connect equipment that resides in one place. Usually it desktops, media players, game consoles, TVs and other smart devices affordable connector RJ45.
Functionality Netis WF2411R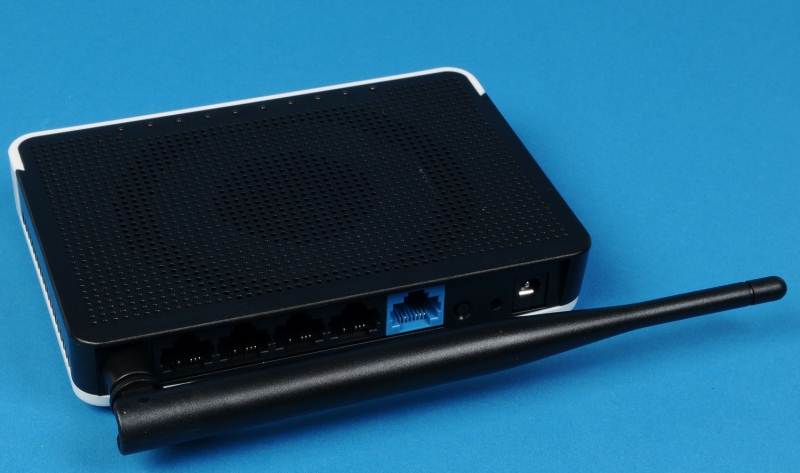 Detailed specifications can be refined Netis WF2411R on its official website . All you need to know the normal user is placed in one sentence: The router supports Wi-Fi 802.11n in a single 2.4 GHz with a maximum data rate of 150 Mbit / s, and for wired clients are four stomegabitnyh port RJ45.
To start working with the router you need to connect your cable provider to blue port WAN, network cable dock COMPLETE one of the four LAN home computer, then connect the device to the power supply and wait for the initial load. In the main interface window, entitled "Installation Guide" to choose a language, type of Internet connection, as well as the name and password of your wireless network. In this basic setup of the router is finished and you can start surfing the web and other enjoyable activities associated with online.
Interface
More advanced users can click the Advanced button and switch to fine tune where you can adjust all the settings on your machine. For example, select "Status" displays the current information about global and local wireless network segment. The "Network" contains setting items WAN, LAN and IPTV, IP-backup utility for device addresses a specific MAC-address, and selecting operating mode "router" or "bridge."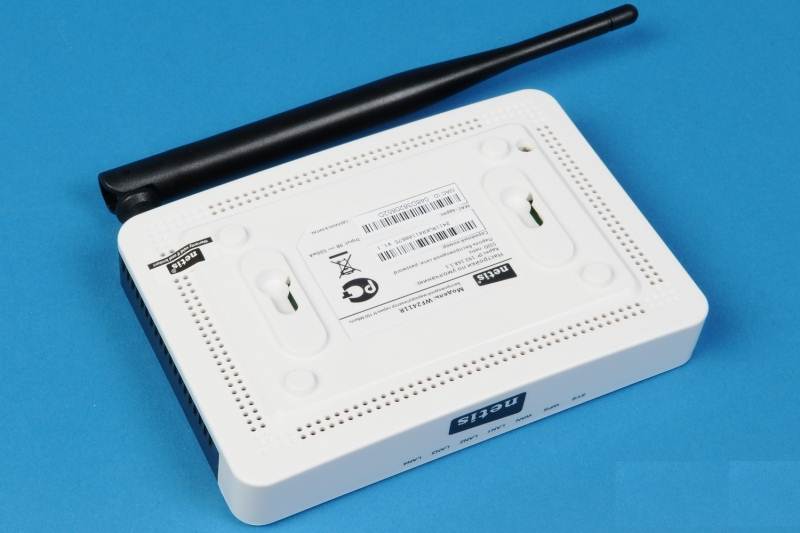 In the "Wireless Mode", you can fine-tune mode and Wi-Fi security network to filter by MAC-address, configure WPS, add up to three guest networks, as well as configure additional parameters including transmit power, as well as get acquainted with the current list customers. Followed by paragraphs and sections of "bandwidth", "Forwarding", "Access Control", "Dynamic DNS", "Advanced" and "System".
Operation Netis WF2411R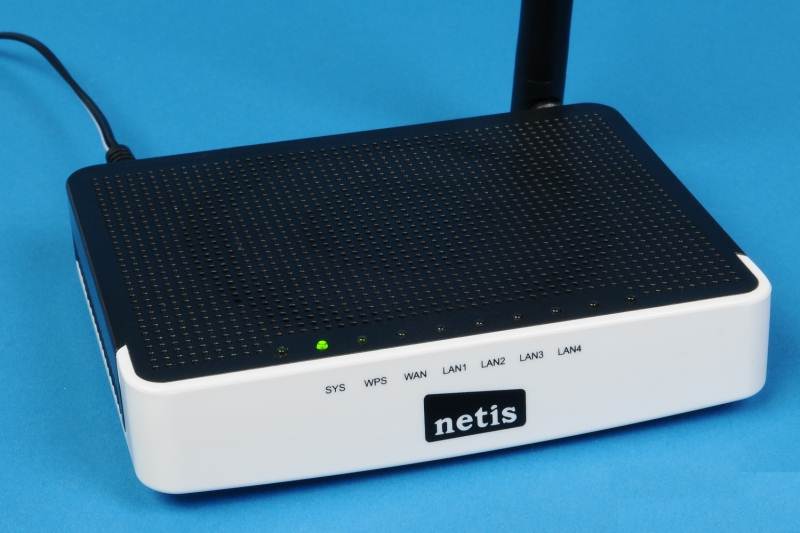 In this paper, a router Netis WF2411R shows itself very worthy, especially if your ISP provides a quality connection to the global network, and you will not personally torture device to excessive load. In terms of convenience like the compact size, adjustable antenna position and the minimum heating, but the lack of hardware power button and slippery plastic feet slightly surprised.
We tested the router in the usual business center, for which there are several dozen neighboring Wi-Fi networks is the norm rather than the exception. As client device was involved laptop Acer Aspire M3 network adapter Broadcom Netlink BCM57780 (GE) and W-Fi-module Qualcomm Atheros AR9287 (802.11n, 2,4 GHz).
Access speed Netis WF2411R to the Internet when a wired connection was pleasantly surprised, this is one of the highest scores we have received on this channel. Followed by access speed results when tested in three test points: next to him in the next room (through one wall, straight-line distance of 10 m), in a remote room (through two walls, straight-line distance of 20 m).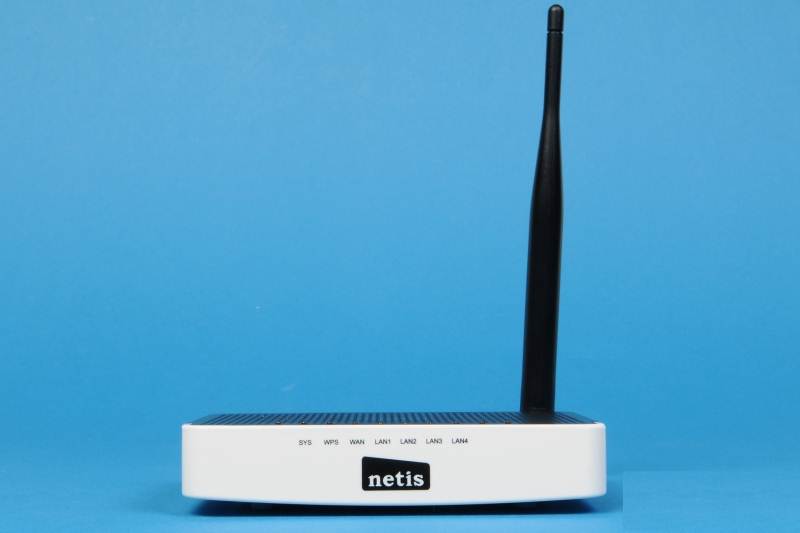 But looks so obtained by using inSSIDer graph of the signal strength of the above three points. As you can see, even in remote locations allows signal with the Global Network, in addition, we recall that the overall picture depends not only on the router, but also on the quality of Wi-Fi client device path.
Results Netis WF2411R
As a result, we can safely recommend Netis WF2411R as "the first router" for those users who do not want to overpay for advanced features, and wish to obtain a stable working device with a basic set of features. Again, that retail Netis WF2411R costs only 30$, and subject to such ridiculous price tag claim to the device simply inappropriate.
Read another very interesting article about alternative energy of the Sun, water and air.