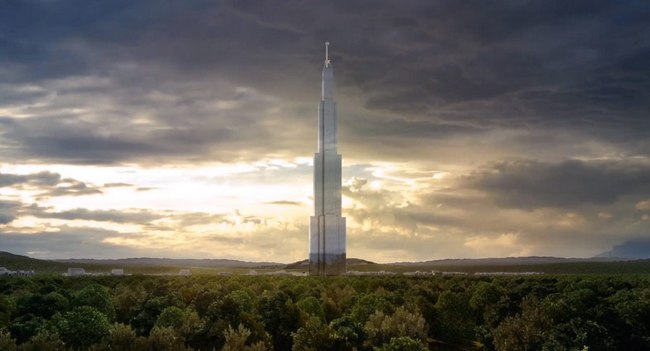 In the Chinese city of Changsha laid the first stone of a skyscraper Sky City , which is to become the tallest building in the world, surpassing the famous Burj Khalifa in Dubai.
Company developer Broad Sustainable Building plans to complete the major work by January 2014, and in April 2014, the building is to be put into operation. Proper assembly of the Sky City of ready-made blocks will only take 90 days.
Sky City will have a height of 838 m, while able to withstand the 9 magnitude earthquake. Interestingly, originally planned to build a skyscraper of 666 meters, but the provincial government has asked the architects to change the project, increasing the height of a record. The height of the current record holder, Burj Khalifa, at less than 8 m – 829.8 m
Most of the 220-storey Sky City will be allocated for residential purposes, which settles 17 thousand people. Also in the building is the hotel for 1,000 people, a hospital, five schools, six basketball courts, 10 tennis courts and offices. The building is equipped with 17 helipads and 104 high-speed elevators.
In this case, developers promise that Sky City is an environmentally friendly structure. Quadruple glass will maintain a constant temperature in the building, and all the lights will be LED-lamps.
The initial construction cost of $ 625 million, was significantly lower than the Burj Khalifa, but at last count it had grown to $ 855 million
Read another very interesting article about alternative energy of the Sun, water and air.