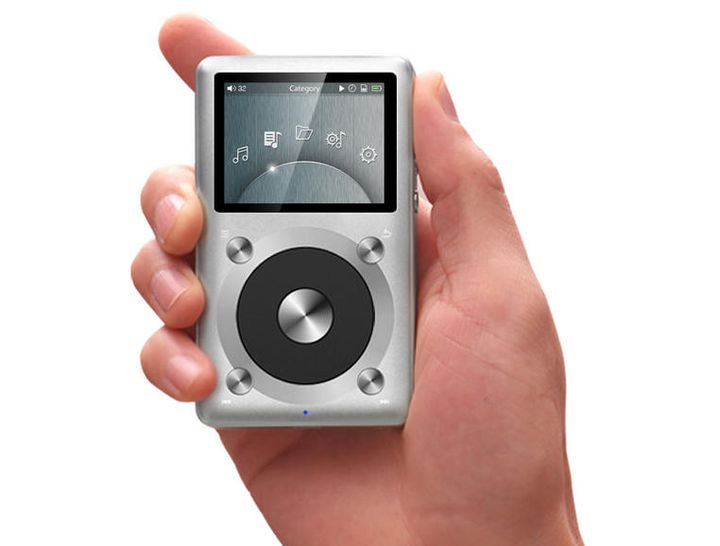 A couple of years ago from the portable player to achieve high-quality highly detailed sound was not a trivial task, and connoisseurs of high-quality audio for the most part had to be content with only their home system. Now, with the advent of high-definition audio formats (with a sampling rate of up to 24 bit / 192 kHz) and supporting their mobile players equipped with the highest level of "hardware", the situation began to change for the better.
On the market there are very few models that can please the discerning connoisseurs of high-quality sound, and in this review we look at a few of these devices.
To assess the quality of the sound, we used a series of test tracks recorded in high definition. To listen to an excellent reinforcement used in-ear headphones Fostex TE-07 and full-size SOL Republic Master Tracks XC.
Cowon PLENUE 1
Model PLENUE 1, as befits a member of the upper class among portable players, looks strictly and very elegant. Unlike some members of the class, it is quite compact and looks like a small smartphone, only slightly thicker, so that fits in a shirt pocket without any problems. The build quality raises no objections. The housing is made of metal. On the sides of the cut applied attractive, and the panels themselves a little rough.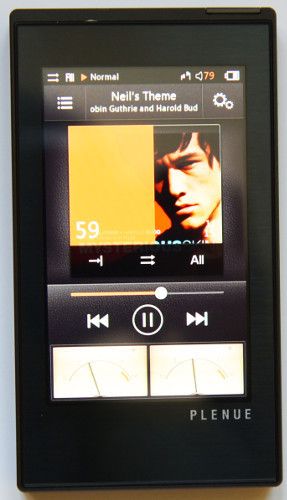 A display with a diagonal of 3.7 inches and a resolution of 480 × 800 pixels. Made on AMOLED-technology, it provides a good viewing angles, high contrast and brightness. But the glossy front panel is not too practical in everyday life.
Touch screen coating responsive and works as a rule, from the first, so that problems with control in the process of working with them does not arise. At one end of the provided analog buttons allow you to control the volume, switch tracks, etc. Built-in menu simple and affordable, with many options and they are extremely diverse. Provides the ability to sort by folder, by artist, by album, the chosen and the output tracks in alphabetical order. The advantages include the presence of orientation sensor helps you quickly move from the current track to the selection of albums among drenched in memory of the player. Why are only variations of EQ JetEffect 7 with the possibility of manual settings, including equalization, amplification and so on, which allows you to configure all the necessary nuances.
Heart Cowon PLENUE 1 is a dual-core ARM Cortex A9 processor with a clock frequency of 1.2 GHz. To improve the sound applied DAC Burr-Brown PCM1792A, has a very impressive performance. You can also note the presence of a great crystal oscillator, which makes it possible to use the player without loss of quality and the use of an additional amplifier with both low impedance and high-impedance headphones with.
The list of supported formats is very wide – DXD, DSD, FLAC, WAV, AIFF, ALAC, APE, MP3, WMA, OGG. And the player has a 128 GB built-in memory, from which the user has access to about 116 GB. It can be expanded up to 256 GB by installing a removable MicroSD memory card corresponding volume. Conveniently, the slot is hidden on the bottom below the door. There is USB-interface and with the aid of which the charging and connection to a PC.
Rhythm sound player is not inferior to the best in its class, it worked out fine mid frequency range, top and bottoms are also not forgotten, well passed the scale and dynamics of the sound.
Built-in battery capacity of 3000 mAh. h lasts an average of 8.5 hours to play the music, which is pretty good for such devices.
The package includes a handy leather case protects the device well in the fall.
Sound perfectly: Select Player High Definition
Rating: 87 points
Astel & Kern AK120 II
This device produces a glance the most positive impression. Perfectly executed metal body fits comfortably in your hand. Is that the bulging side buttons for sound level adjustable, slightly spoils the impression. The device incorporates two DAC chip Cirrus Logic CS4398, each of which is responsible for its own channel. Similar used in the older and expensive model AK240. In addition, in AK120 II implemented a similar balanced amplifier with a proper balanced headphone output. This allows to improve the performance and reduce the amount of signal interference.
Used display with a diagonal of 3.31 inches is not too impressive performance. Apply AMOLED-matrix with good color and touch coating. By exploring the menu this player even slightly outperforms the model of the company Cowon, and although there are settings a little less, but the convenience of management above. Access to basic setting is the same as that of Android-smartphone – using flip the Quick Access Toolbar. Although the screen is quite small, however it displays significant amount of information. Touch coating works precisely and flawlessly.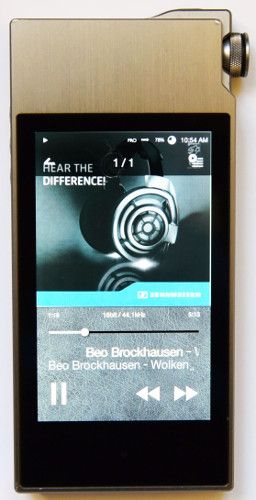 Supported formats include WAV, FLAC, WMA, MP3, OGG, APE, AAC, ALAC, AIFF, as up to 24 bit / 192 kHz.
Thanks to the built-in interface Wi-FI, you can buy and download music in high quality special online stores directly from the player, as well as to update the firmware. Provides Bluetooth version 4.0, but I think it will be less in demand by users of this device.
Built-in memory here, like the competitive production unit Cowon, only 128 GB, but it can be easily expanded to removable memory cards of the same volume. But the speed at Astel & Kern AK120 II is slightly higher.
The disadvantages include a fairly significant heating of the case at work, which, incidentally, is peculiar and models Cowon PLENUE 1.
The sound of this player has a very warm and gentle nature, as well as his excellent tonal balance – to play an exceptionally natural. However, it is slightly inferior to rhythm device company Cowon.
Charge the internal battery lasts for an average of more than 10 hours of continuous playback.
Supplied wealth is not impressive, however, it includes a convenient carrying case.
Sound perfectly: Select Player High Definition
Rating: 85 points
Colorfly C4
Despite the fact that this apparatus belongs to the class of portable, it is made quite impressive, it easily in the pocket is not put. Also worth noting is that the design of this device have a very unique – its sides and back of the device are decorated with natural wood. The front part is largely framed artificially aged brass. But amid the luxury look pretty weird plastic controls, although they were intended, in general, not bad, that there is one only volume slider. Among the shortcomings is the lack of key lock controls.
All connectors, and a lot of them here, sheltered on the bottom: two headphone outputs (6,3- and 3,5 mm), USB-input, microSD slot and digital coaxial input and output. Used a good screen, but it should be noted not too large viewing angles and lack of brightness adjustment. The interface does not have any special frills, it is quite strict, but quite understandable. With control as much difficulty does not arise.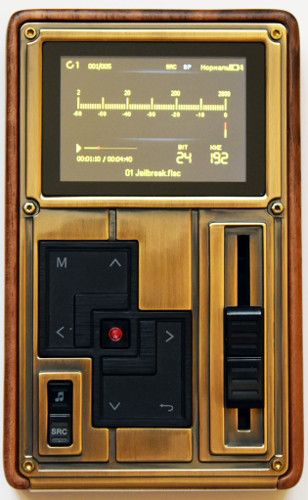 The design of the device used quality DAC Cirrus Logic CS4398. According to the manufacturer, the level of signal distortion in the player is only 0.005%, and the S / N ratio – 108 dB.
Supported file formats – MP3, WMA, FLAC, APE, WAV. Built-in memory of 32 GB, but it can be expanded memory cards.
However, if the rest of the review were "omnivores", ie easily cope with the test compositions, this turned out to be finicky to tracks format FLAC, refusing to play 24-bit files. Nevertheless Player pleased quality sound.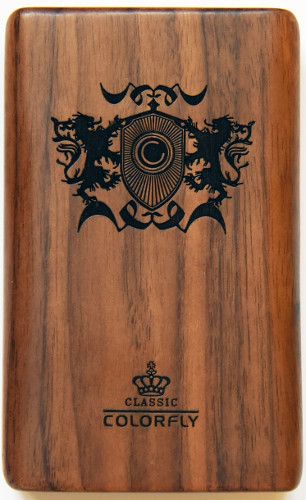 As shown by communication with the player, when connected via a 6.3 mm jack audio quality was slightly higher than when using a standard 3.5mm input. We were pleased we have a good rhythm. The sound is dense, with a mass of details that can please the excellent quality audio.
Capacity built-in battery lasts for an average of 6 hours playback.
Sound perfectly: Select Player High Definition
Rating: 78 points
Read another very interesting article about alternative energy of the Sun, water and air.