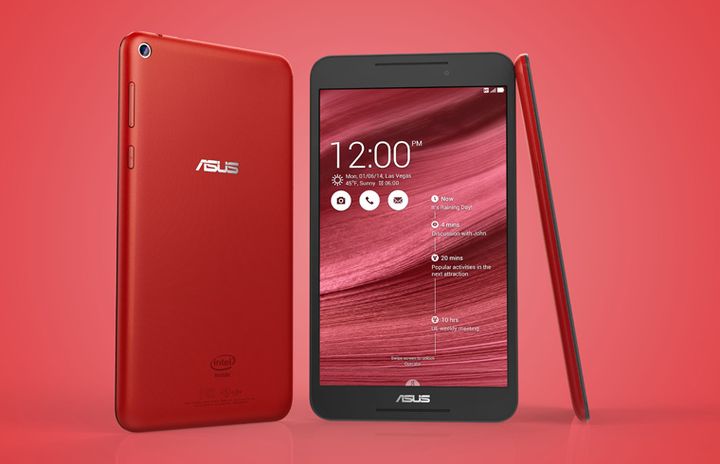 We continue to observe the plates will be on sale from the lines and FonePad MeMO Pad, today we will focus on an eight-inch model FE380CG.
Appearance, materials, controls, assembly Asus Fonepad 8
Talk about the design of this tablet is nothing special: rounded corners, small frame, company logo under the display. Only selects an item can be called a golden frame, and even that is made of plastic. In general, the appearance of the front of us ordinary tablet.
The front side of an eight-inch display takes over him light sensor, proximity and eye front camera.
Above and below you can see the two stereo speakers. Their presence is in itself a plus, but beyond that, they are really good sound, there is a margin of volume.
On the right side are the volume rocker and power button, and on the left – cap, under which the hidden slots for two SIM-cards and memory cards microSD. Separately, I note a great short stroke buttons click into place, they are convenient.
The top end was taken to the connector 3.5 mm headphone port and microUSB, and the bottom is located just a hole-in microphone.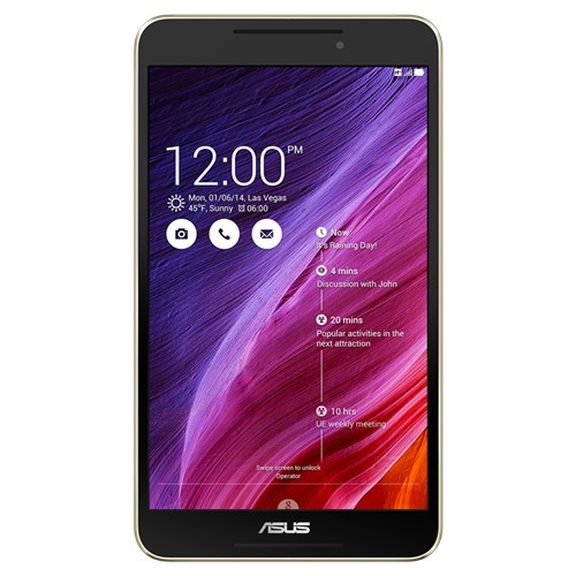 The back plate is made of textured, rubberized plastic. Thanks to the fine pattern Fonepad 8 a pleasure to hold in your hand, and it looks beautiful.
To assemble the device no complaints. Here, however, because of the low weight it seems as if the tablet is empty inside and forgot to install the battery. But, as you know, I do not think the lack of light weight device.
On sale will be four different colors of the tablet: dark blue, white, red and gold.
I can not see that, compared with last year's "fonpadami" novelty has become thinner and lighter. As I wrote above, sometimes it seems as if the plate and did you forget to install the battery.
The device is comfortable to hold, as one or two hands.
Automatic brightness adjustment Present
Support "multitouch" There is, up to ten simultaneous touches
Display, by modern standards, mediocre, pixelation on HD-resolution can already see, and anti-glare filter, apparently absent. But thin frame I liked the contrary, they can be safely attributed to the merits of the tablet.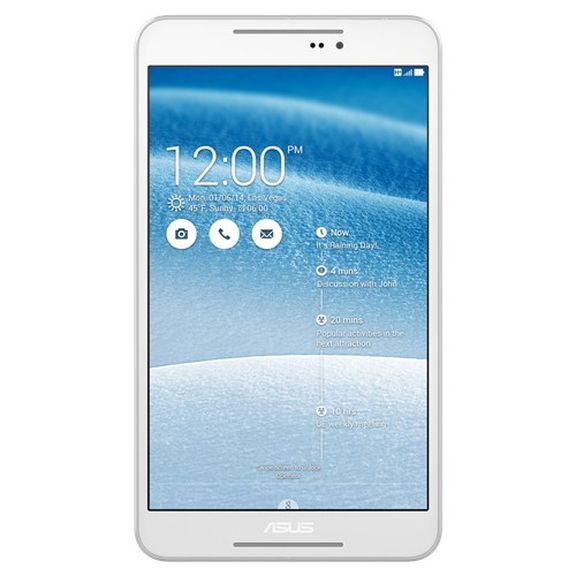 In the event the picture is not inverted, but the image fades. Artificial light you have to twist the brightness by 70-80%, while in the sun – and at the maximum.
In general, the display is average, it is not bad, but not good (as in the same new MeMO Pad 7, for example). But there is a great oleophobic coating and traditional color temperature setting mode of reading.
Operating system Asus Fonepad 8
The device runs on Android 4.4.2 using proprietary shell Asus ZenUI. In my opinion, this is one of the best shells in 2014, and its presence in this tablet, I think a significant advantage. ZenUI functional briskly while running. The manufacturer plans to upgrade this model to Android 5.0.
The presence of a memory card is present, there is a "hot swap"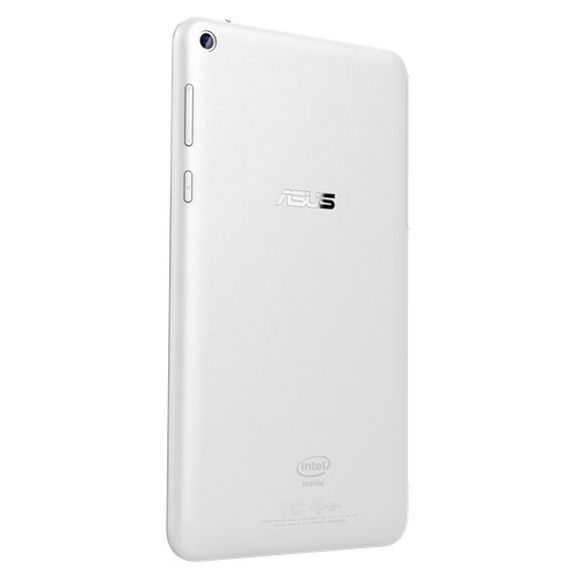 Modern chipsets Intel Atom is still inferior to the same Exynos Qualcomm and in terms of performance, but unshod consumers likely will not even notice the difference. On the plate without problems are almost everything, even heavy toys, and on the part of the daily work to it and does not have any claims. This, of course, the merit of Asus, who spent time optimizing ZenUI.
Under a heavy load is heated top of the tablet, which is nice if you use it in a vertical mode, as the lower part, for which they normally keep him, remains cold.
Work Offline Asus Fonepad 8
Hours of reading at 30% brightness (airplane mode) 11:00
As part of the battery life here is more or less standard. With a little activity (30-40 minutes included screen) charge the tablet will last for 4-5 days, with the increased use of (1-1.5 hours per day included screen) it is discharged in 2-3 days. Work standby I did not like, per night tablet can "eat" up to ten percent of the charge.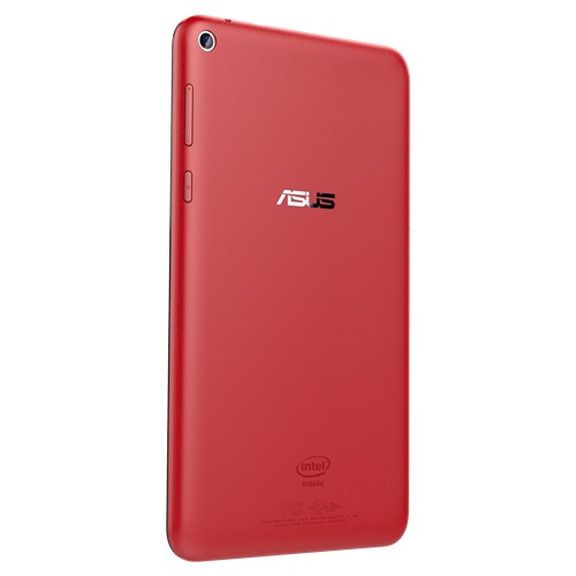 In the tablet has support for two SIM-cards, but the radio in one device, so if you use a "Sims" second becomes inaccessible. And yes, you can make calls from your device, the appropriate application pre-installed.
Conclusion Asus Fonepad 8
As I have said above, the tablet can make voice calls if you do not mind how you will look the part. You and your partner each other perfectly hear claims of voice is not.
Read another very interesting article about alternative energy of the Sun, water and air.