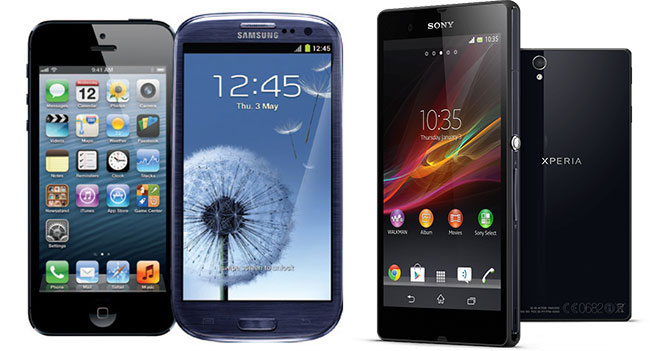 According to Strategy Analytics, global smartphone shipments in the third quarter of 2013 increased by 45% compared to the same period last year and reached a record high of 251 million units.
Another record in the smartphone market has become a share of Samsung, which managed to ship 35.2% of the total number of vehicles (88.4 million units). In the second quarter of 2012, it owned 32.9% of the market share. For the year Samsung smartphone shipments has increased by 55%. The second place was taken by the company Apple, which although was able to establish his own record deliveries smartphones (33.8 million), but not significantly lost market share – from 15.6% to 13.4%. For the year Apple was able to increase the supply by 26% . In third place was the company Huawei. In the third quarter of 2013, it shipped 12.7 million smartphones (5.1% market share). Over the past year it has increased sales by 67%. Fourth place on the leaderboard, LG has taken a measure of the shipped 12.0 million smartphones (4.8% market share). Scope of supply LG smartphones for the year increased by 71%. The top five leaders, Lenovo, with deliveries amounting 10.8 million smartphones (4.3% market share). Over the past year it has increased shipments of smart phones by 69%.
As a result, the five largest suppliers of the highest smartphone growth rate demonstrated by LG (71%). At the same time, among the leaders of the only Apple has been able to demonstrate an increase (26%) lower than the market average (45%).
Read another very interesting article about alternative energy of the Sun, water and air.