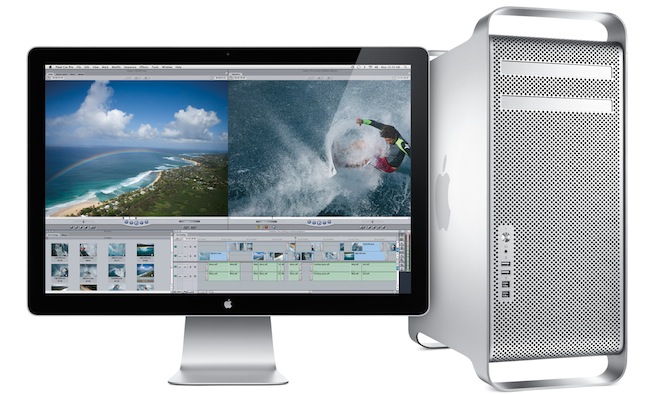 It's no longer a secret that the hardware and software used by Apple seriously popular with professionals because of its reliability, rich functionality and ease of use. However, few know that at one time Steve Jobs was going to focus on the common consumers and stop the production lines of products, designed for more demanding audience.
With full recognition recently by a former Apple advertising consultant Ken Segall, who said that in the wake of the success of the consumer computer iMac Steve wanted to give up professional products from Apple, such as the Mac Pro and Final Cut Pro .
"His logic was clear: consumer products have unlimited growth potential, while solutions for professionals focused on niche segments of the market that do not bring the same great return, but eat up a lot of resources," said Segall.
Jobs shared his plans during the next meeting of the advertising department, inspired by the success of iMac, which was a real blockbuster. Soon, however, Steve realized that although sales of professional products and are not a significant source of income for Apple, indirect profits from their sale could be more substantial. The fact that professionals are often opinion leaders, influential figures and evangelists. Using the products Apple, they spread confidence in its high quality and provide an example of simple users.
At the same time, some kind of strategy still Jobs realized. Just think of the Final Cut X , which was criticized by professionals for simplicity of the interface, as well as the new Mac Pro , featuring fewer opportunities to upgrade and more appealing to the common man look. Obviously, Apple has set its sights on something to raise generation prosumer – ordinary users, who are not afraid of "professional" status of some products. And statistics show that the proportion of users continues to grow.
According to the materials AppleInsider.com
Read another very interesting article about alternative energy of the Sun, water and air.