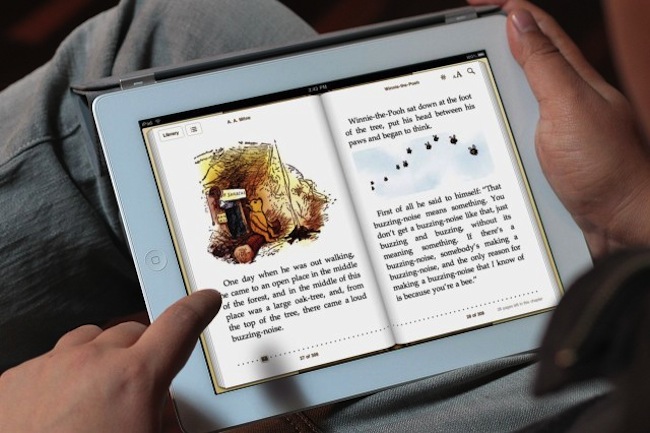 Not so long ago, Apple was found guilty of conspiring with the largest U.S. book publishers to inflate prices for e-books in the store iBookstore . According to the court, the corporation will have to pay a certain sum of money as a penalty, and revise the model of interaction with the publishers of books. At first glance, an ordinary buyer does not have to suffer from these skirmishes, but the consequences can be much more serious.
The U.S. Justice Department wants to ban Apple's agent to use the model for selling e-books. How does it work? Such a model allows publishers to set the prices of their products on their own, with 30% of the profits they pay Apple.
If the company is unable to interact with publishers under the agency model pricing iBookstore will change dramatically. Simply put, Apple itself will set the price of the book, after the break all existing agreements with book publishers for five years. According to Reuters, the last recently appealed to the Ministry of Justice to review the decision of the court, the appropriate application and received by Apple. On Friday, they were both rejected, reports Associated Press.
Previously, publishers have cooperated with the U.S. government – then they paid 166 million dollars in damages to buyers of e-books. Therefore, they are outraged that the Justice Department is now prevents the spread of products in the iBookstore.
Five publishing houses claim that the court's decision can be much greater impact on their profits rather than Apple. Now they will have to develop new forms of interaction with the technological giant in the hope of not losing a cherished dollars. Otherwise, the selection of books in the store of the company may be markedly reduced.
The injured party also recognize corporation Amazon, as Apple supposedly organized this conspiracy to undermine its position in the market of electronic books. At the opening of Amazon iBookstore share was 90%, and now it does not exceed 65%, while Apple has about 20%.
The final amount of the fine remains unknown, as well as sanctions against Apple. Manhattan District Court will announce them in a couple of weeks.
Read another very interesting article about alternative energy of the Sun, water and air.