This week, Google unveiled a new Nexus 7 . Sales of tablet should only start on July 30, but the novelty has managed to get into the hands of the specialists iFixit, which was subjected to careful scrutiny.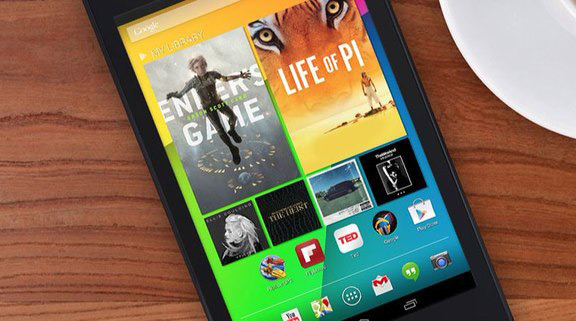 So, looking ahead, the experts tablet 7 out of 10 points by evaluating maintainability of the new Nexus 7 as high. We noted a fairly simple disassembly "pills" that does not require special equipment, although in the process, there were several nuances.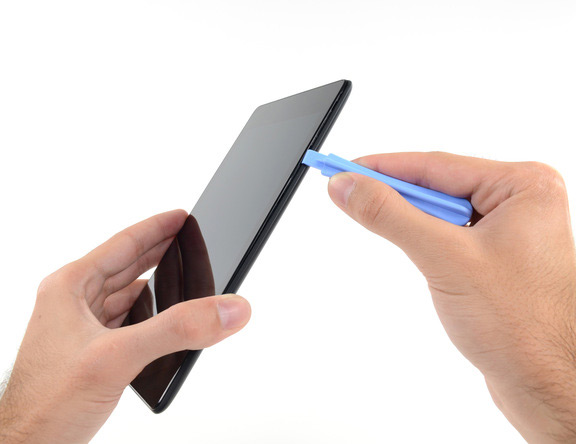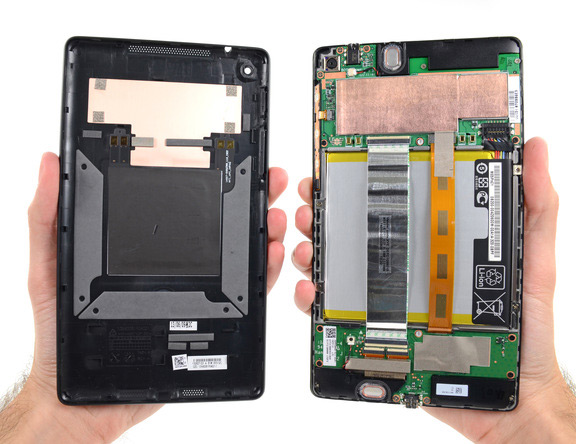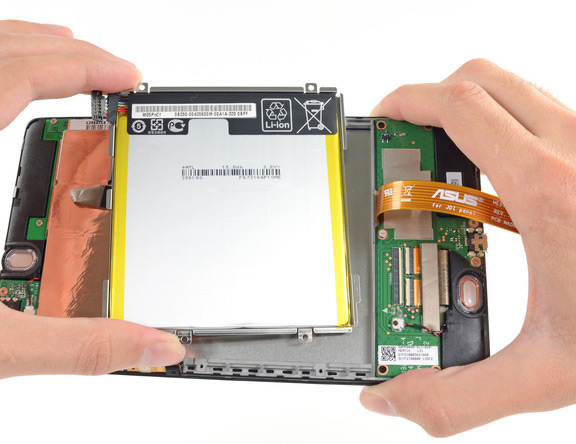 First, the back cover was broken, although its removal and requires minimal effort. On the cover is the antenna coil for NFC and wireless charging device. Second, the cover glass is bonded to the liquid crystal panel to separate them you need to use a heat gun. But the other part of the tablet are secured with conventional screws, so problems with the selection of a screwdriver in homegrown artists will arise.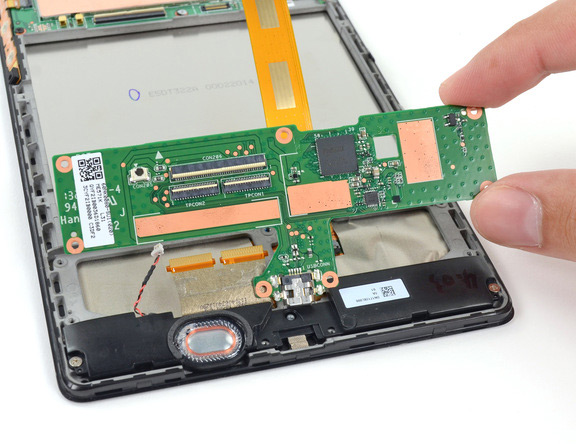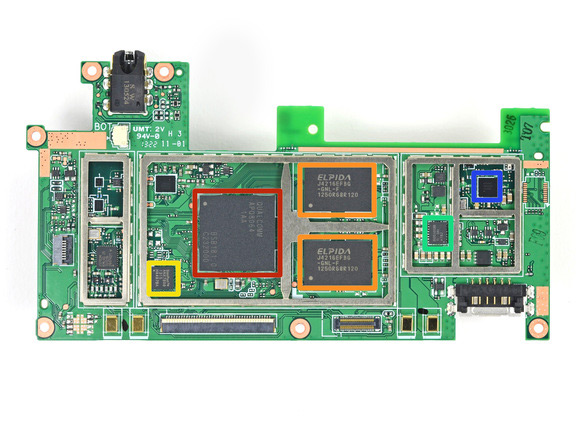 Battery, production Asus, has a voltage of 3.8 V and a capacity of 3950 mAh. Motherboard device is compact and includes a processor SoC Qualcomm Snapdragon S4 Pro (APQ8064), four memory chips Elpida 2GB, video transmitter, controller wireless charging, wireless adapter, flash memory SK Hynix 16 GB, and a chip Qualcomm PM8921, control power .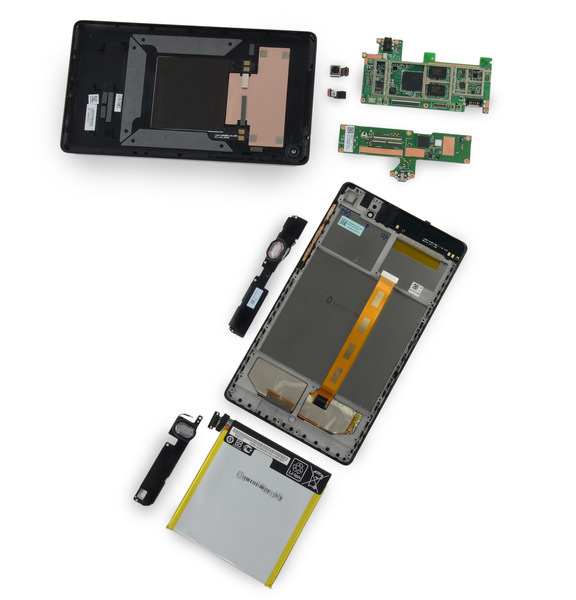 Last retrieved in stereo speakers that are marked as DN17128L000.
Read another very interesting article about alternative energy of the Sun, water and air.