Instagram on Saturday underwent spammer attack. Attackers hacked user accounts service for sharing photos and videos and put them on the pictures of fruits and link That redirects to an ad site with a description of a fruit diet for weight loss.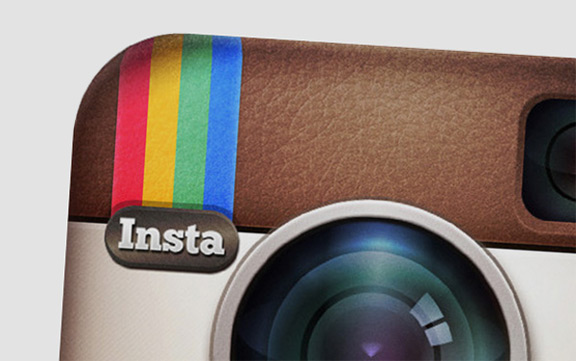 According to The Verge, the first reports of hacking began to appear about seven in the morning in Moscow. Links that left a spam bot, led to a fake site BBC News – title page reads: "Exotic fruits burn 17 pounds (7.7 kg) for 22 days. An exclusive offer for readers. "
User navigates to the resource, and the information in his account changed, and he became the subject of numerous photographs of the distribution of fruit and links to the malicious site.
Risked subscribers victim – images appearing in their tape updates and Instagram accompanied excited commentary: "Did you ever see such? I think it's unrealistic benefit to the organism. Be sure to try. " Nick whose accounts have been hacked, had to justify to your friends via Twitter.
Representatives Instagram confirmed that the resource has been under attack spammers. "Some of our people are faced with the appearance of unwanted pictures in their accounts. Our anti-spam team quickly took steps to protect subjected to hacking accounts. Published photos have been removed, "- noted in the company.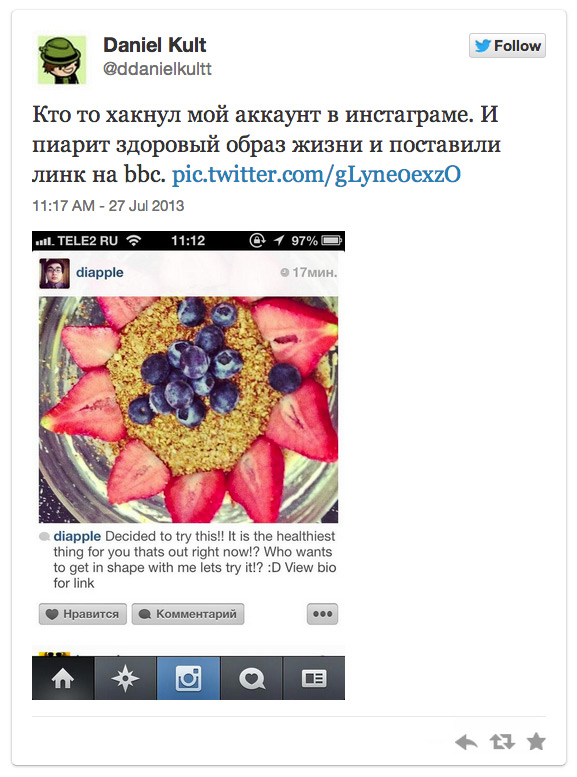 Also affected nick received an e-mail message with a recommendation to change the password for their account in Instagram.
It is possible that the attack was organized to cash in on those users who place an order for a fake resource, as well as the receipt of credit card data or logins and passwords to the accounts in Instagram. The exact number of users whose accounts have been hacked, remains unknown.
Observers believe that the spam attack, on the one hand, shows that the popularity of Instagram has grown to such an extent as to become an attractive tool for attackers, on the other – that Facebook should improve security fotoprilozheniya that it does not become a distributor for malicious links regularly.
Read another very interesting article about alternative energy of the Sun, water and air.