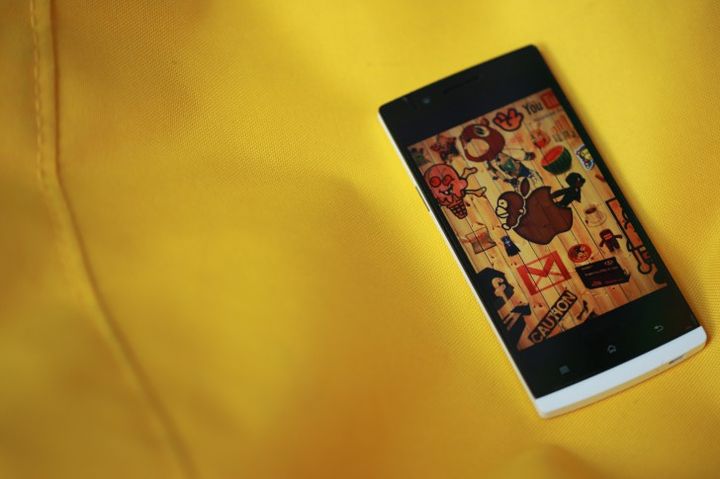 It's safe to say that for the advanced user the possibility of firmware is one of the important factors when choosing a smartphone. Under the cut we will select smartphones for which it was issued the highest number of alternative firmware.
In order to vary the material from each producer was chosen for the same device, or half the rated bold line would occupy smartphones Nexus, which would be obvious and too boring. This post is intended to show that the creators of alternative firmware are interested not only smartphones, out-of-wing Google, but devices designed other brands.
The key in the rating is the number of alternative (custom) firmware released for one or another smartphone. I think you will agree with me when I say that the most accurate information of this kind has a forum XDA-Developers – from there were taken figures that have become crucial for our members. Also consider their support for developers of such popular firmware as CyanogenMod, Paranoid Android, LiquidSmooth, SlimROM, BlissPop and others.
Oppo Find 5
Proprietary firmware Chinese smartphone now on everyone's lips. ColorOS from Oppo, FlymeOS from MEIZU and from Xiaomi MIUI on their devices installed even owners of Nexus. But to install CyanogenMod on Chinese smartphone or the same Paranoid Android (we are talking about the official builds) were obtained in very rare cases. Of all the different phones Xiaomi team CyanogenMod officially supports only Mi2 (S), of MEIZU they do not want to hear. The only exceptions are smartphones and Oppo OnePlus, which here and there slip in the list of supported devices, alternative firmware.
The most popular smartphone Oppo be called Find 5. The forum XDA-Developers for the Find 5 is available only 12 alternative firmware. However, having dug deeper to Find 5 can be found MIUI, and Smartisan OS, and OmniROM, and as many as six Lollipop-assemblies (among which is CyanogenMod, MoKee OpenSource Project and LiquidSmooth).
OnePlus One
Interestingly, only one smartphone from our list was released in the past, in 2014, the rest – in 2013 and even earlier. Of course, waiting for alternative firmware in the flagships of 2014 was relatively less time, but the trend is that the model 2013 issue like romodelam more noticeable. Exceptions can only be HTC One (M8), which still lags behind the M7, and Nexus 6, which this year is likely to catch up.
OnePlus One is precisely thereby smartphone 2014 issue, which the creators of custom firmware is not bypassed. This is understandable, because even out of the box OnePlus One comes with a special version of CyanogenMod. According to the forum XDA-Developers, on the smartphone you can install 47 alternative firmware. Anyway, if earlier when creating firmware based on Android was considered good manners to support Nexus-smartphones, today to this rule can safely add support for devices OnePlus, what we actually observe.
Sony Xperia Z1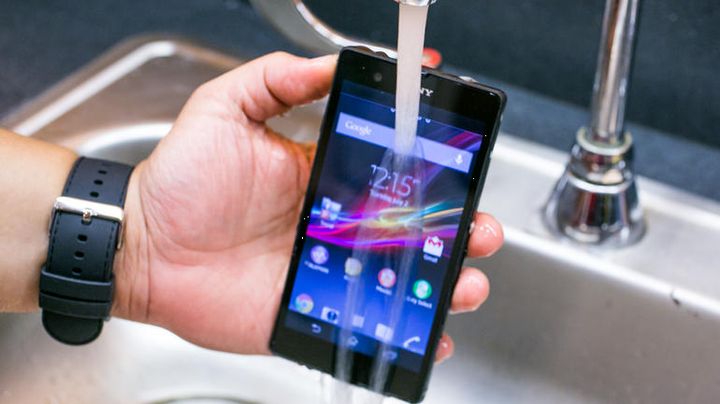 Sony is known for its loyalty to the developers of alternative firmware, they, in turn, respond to it in kind. The dedicated website regularly puts Sony firmware source code of their devices. At the end of November last year, the company even posted the source code AOSP Lollipop-assemblies for their latest smartphones. One of these smart phones has become a favorite for a long time romodelam Xperia Z1. On XDA-Developers for Sony Xperia Z1 can be found 73 firmware. Among them will CyanogenMod, and Paranoid Android, and PAC-man ROM, and LiquidSmooth, and SlimROM.
Moto G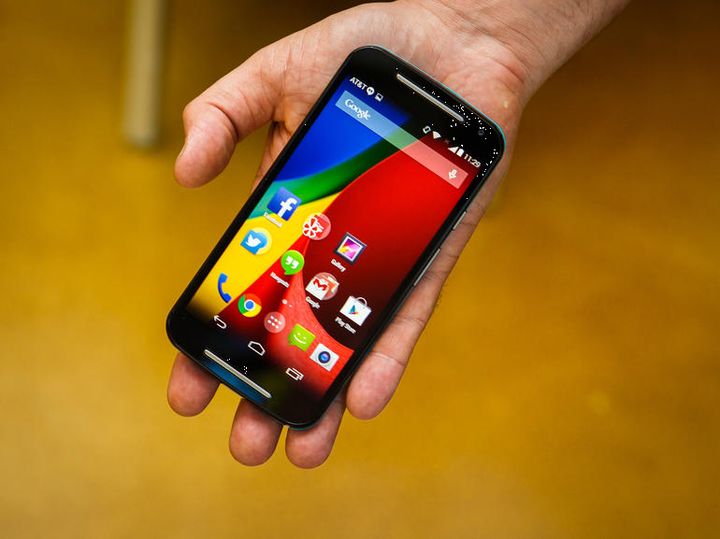 It would seem, Motorola on this list should represent the public's favorite Moto X, but it is not. If 4PDA number of firmware for Moto X and Moto G is approximately the same, at the XDA-Developers situation is quite different – from 17 to 78 Moto X at the Moto G. Among these 78 firmware can be found even such things as Firefox OS and FlymeOS.
HTC One (M7)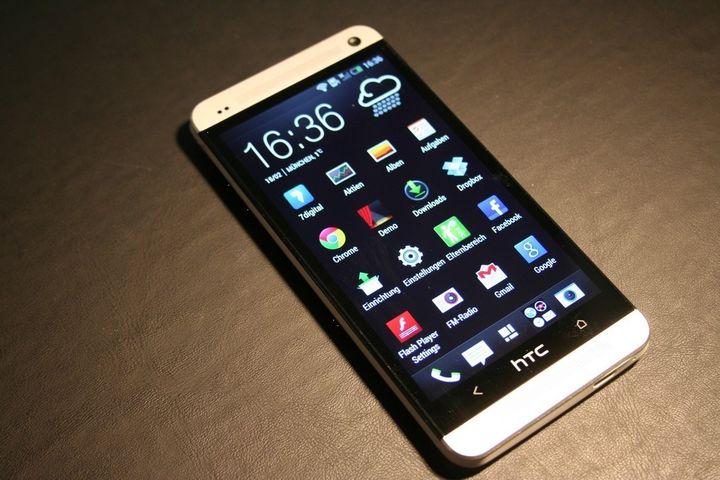 M7 old man still on horseback. And let him back in full breathing M8 (65 firmware vs. 79), he is doing well. Just like Sony, HTC is known for its loyalty to the developers. The site HTCdev can find the source code firmware smartphones HTC, and tools to unlock their bootloaders. And HTC One (M7), and HTC One (M8) participate in the program Google Play Edition, which, again, favorably affects the development of custom firmware for them.
LG G2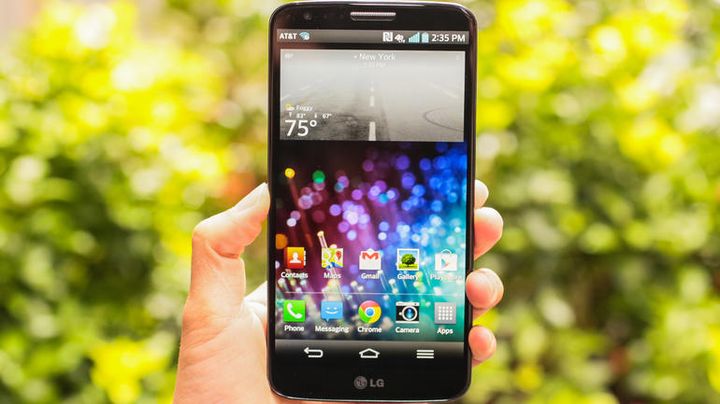 In 2013, LG has managed to present an extremely successful leader of a capacious battery, excellent display with narrow frames and a good camera. Custom firmware did not take long to wait. For LG G2 them have as many as 80. Among the users of G2 popular custom bikes on the basis of the original firmware, and on the basis of pure Android. The latter, by the way, a lot of presents. Almost every more or less large development team supports LG G2. For this smartphone released LiquidSmooth, CyanogenMod 12, BlissPop, SlimLP, OmniRom and others.
Google Nexus 5
Truly "People» Nexus, which is thousands of enthusiasts around the world day and night tirelessly stitch has been for almost a half years. Like any other Nexus-smartphone, after his announcement Nexus 5 was doomed to the emergence of dozens of alternative firmware. At the moment, they number 105. As I wrote above, when creating a custom firmware based on Android support for Nexus 5 is good manners, so rest assured – all that will come up romodely, the first step will be implemented on this smartphone. C on the other hand, it is necessary to accept the fact that soon will receive laurels Nexus 5 Nexus 6, and our favorite sink into oblivion, which, however, in any case inevitable.
Samsung Galaxy S4
Honestly, presenting this ranking, I could not imagine that any Samsung smartphone will be able to get around in it Nexus 5. But it is true. Today at XDA-Developers has 160 firmware for this smartphone. How did it happen? I am inclined to think that such a number of alternative firmware for Galaxy S4 is explained on the basis of custom bikes as the original firmware Samsung, and on the basis of pure Android. Add this to Google Play Edition-version of the smartphone with not the most powerful, yet Qualcomm Snapdragon 600 and get almost ideal conditions for the emergence of custom bikes.
HTC HD2
Without exaggeration, the legendary machine rightly occupies the top spot in our ranking. It seems that enthusiasts were able to run on it all, except, perhaps, Falcon 9. Out of the box HTC HD2 or HTC Leo is running the operating system Windows Mobile 6.5 Professional, seasoned with a proprietary shell HTC Sense. By the way, he was released more than five (!) Years ago.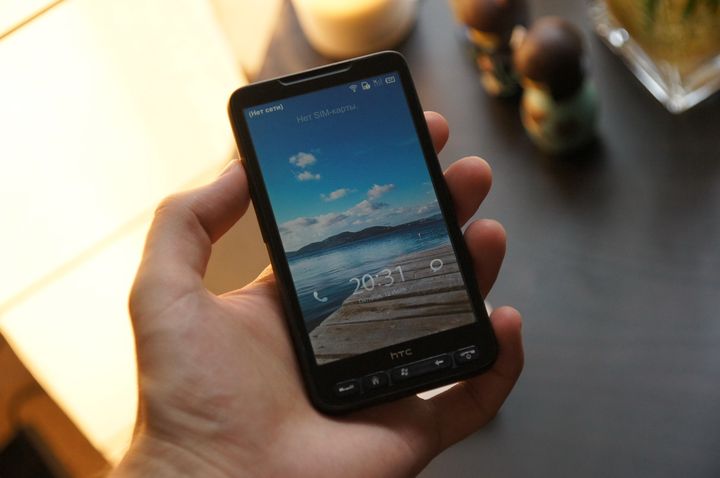 Ported to the HTC HD2 Android, Windows Phone 7, Windows Phone 8, Windows RT, Ubuntu, Ubuntu Phone, MeeGo and Firefox OS. Ported firmware update for HTC HD2 come today. For example, on the eve of 2015 failed to start HD2 Android Lollipop.
Conclusion – best smartphones 2015 for firmware
As you can see, this rating has much in common with our recent material about the actual ex-champions, which once again proves that they should not be written off. And what a smartphone is the most pierced you?
Read another very interesting article about alternative energy of the Sun, water and air.