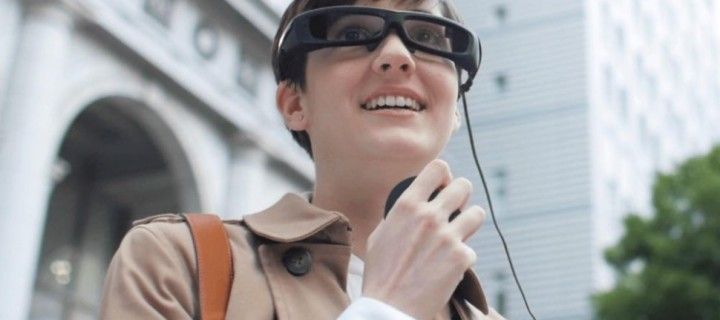 Now that Google Glass is not basking in the glory and put on the backburner, the creators of similar devices can safely express themselves, to stand out from numerous competitors.
Sony has just released a sample copy of their SmartEyeglass (Developer Edition) in 10 countries. However, a little goofy design points, their limited functionality, and more than a high price tag ($ 840) is likely to ensure that most people are not interested in the further development of the gadget and do not want to buy it.
The presence of super-thick rim at Sony SmartEyeglass means that if you do not like to attract attention, it is unlikely that you will put on glasses and appeared to them on the street to catch the bewildered looks of passers-by.
Yes, they are equipped with a "unique holographic optics," and yes, they offer a "real augmented reality", but there is a separate controller, monochrome display, and the battery lasts only an hour while using a 3-megapixel camera. Of course, this version is designed for developers and is not yet a mass product, but it is doubtful that even they want to fork out to help blind from Sony this standing device.
But let's not give up on trying to Sony introduced a competitive product. In the meantime, a prototype device is available in countries like US, UK, Belgium, France, Germany, Italy, Netherlands, Spain, Sweden, and Japan.
Source: DigitalTrends
Read another very interesting article about alternative energy of the Sun, water and air.