There are different circumstances. Sometimes people run the machine when fatigued. Risking doze off and get into an accident.
Of course, there is a special detection system fatigue. They help to avoid trouble, please reduce the likelihood of an accident. However, the invention is not perfect.
Correct the situation to the best engineers from going "Hoffman and Krippner." The German company has designed a supplement for steering, fixing signs of sleep, loss of consciousness, or a heart attack.
How does it work smart steering wheel?
Novelty is a thin strip of laminated aluminum foil. The material is under a slight tension. The tape is mounted under the Smart steering wheel rim interior. It operates product like the resistive touch screen.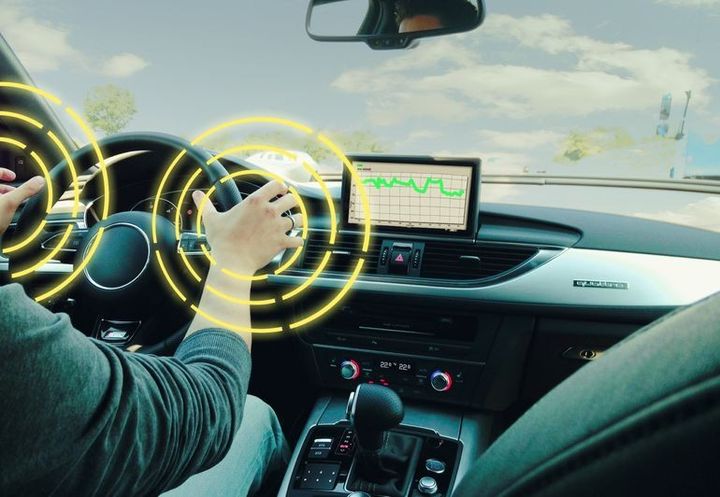 The built-in microprocessor monitors the pressure of the hands. Studied the frequency, intensity and location points. This allows us to determine the typical driver's performance. As soon as one deviates from the norm, a warning is activated. Alarm allows you to come to his senses. In an extreme case, there is a safe stop of the vehicle.
If you believe the authors of the project Smart steering wheel exceeds the existing analogs. Do not play any role temperature changes, dirt, sweat and gloves provided.
It is reported that the first thing the technology Smart steering wheel  appears in luxury cars (in the coming years).
Source: gizmag
Read another very interesting article about alternative energy of the Sun, water and air.