Who is now surprised autonomous house trailers? However, Austrian engineers try. Company Wohnwagon, for example, is building housing units without interest.
The mentioned solutions are different from the hundreds of competitors? These complexes are fully self-contained, self-sufficient. They do not need urban electricity, water, and sewerage.
In addition, for the manufacture of natural materials are used.
What is interesting in autonomous house?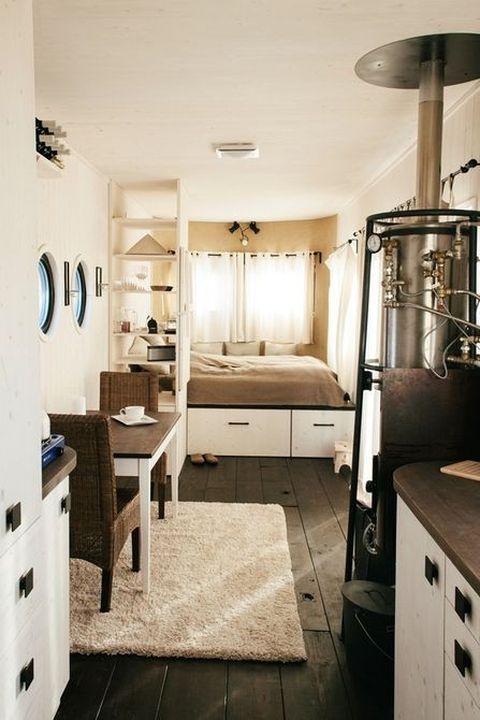 At the disposal autonomous house of the owner of an area of 25 square meters. This is enough to create a personal refuge, country cafes, mobile office, and even a hotel.
Energy receives autonomous house Wohnwagon with 4 solar panels installed on the roof. They generate about 1.2 kW. The best time for year-round (with economical consumption, of course).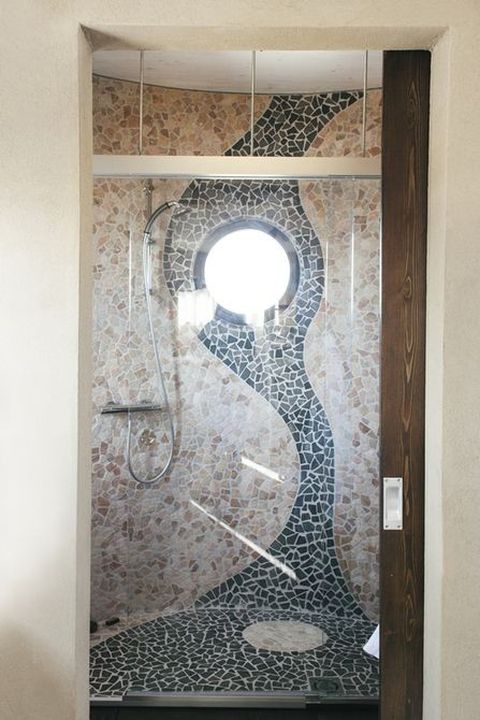 For storage of the excess battery is 6 kW. The power supply is located under the floor. The level of charge allows you to follow a special monitoring device.
There are bio-toilet, kitchen with sink and shower.
As for water, it aboard 650 liters. Of these, 140 liters – clean drinking. Closed system – used "resource" during the day and cleaned again goes to the owner.
For heating is a wood stove.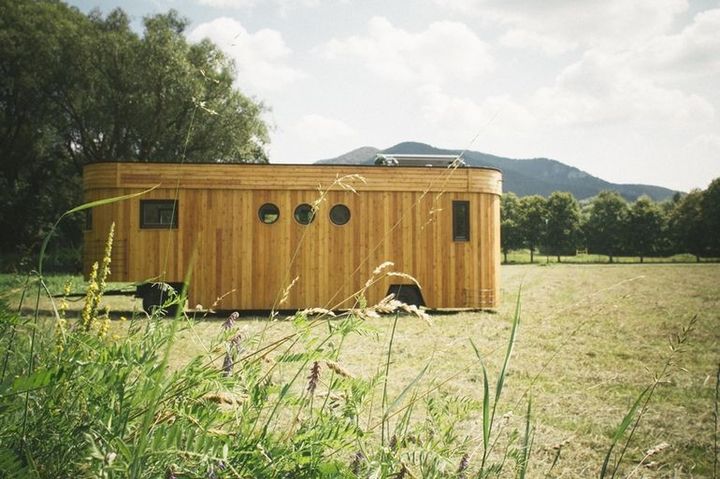 Design autonomous house Wohnwagon delight all who do not like metal and plastic. The outer shell is decorated with larch. And the interior panels made of spruce (with clay plaster).
As the insulation is wool. It perfectly controls the internal humidity and temperature.
The price of autonomous house is from 45 000 to 110 000 USD (depending on configuration). The issued trailers piece made to order.
Source: gizmag
Read another very interesting article about alternative energy of the Sun, water and air.