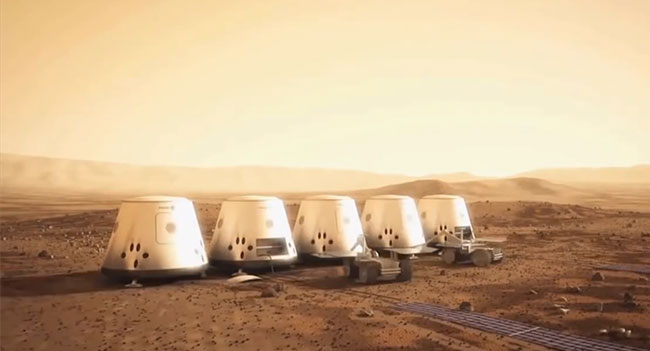 Some time ago, a project was launched Mars One. Its purpose is to create a human settlement on Mars. And, for the astronauts is no option to return to Earth.
This year, representatives of Mars One project began with the selection of candidates for a flight to Mars. Total organizers spent about 200 thousand applications, of which only 1,058 were selected persons. They represent 107 different countries. In the second round of selection included 297 people from the U.S., 62 – from India, 52 – from Russia. Among the candidates, men constitute 55% of women – 45%. Throughout 2014-2015, the selection will continue, and on the number of applicants will be only a few dozen people. But this selection of the best candidates will not end. In 2025, Mars is planned to send a small group of astronauts, consisting of 4 people. This will be preceded by several preliminary shipments transport ships with residential units and the necessary equipment.
Note Mars One project on private colonization of Mars is some skepticism. This is mainly due to the intention of organizing a television show of the conquest of the red planet. The whole process is planned to be televised. Currently, negotiations are underway with several studios.
Read another very interesting article about alternative energy of the Sun, water and air.