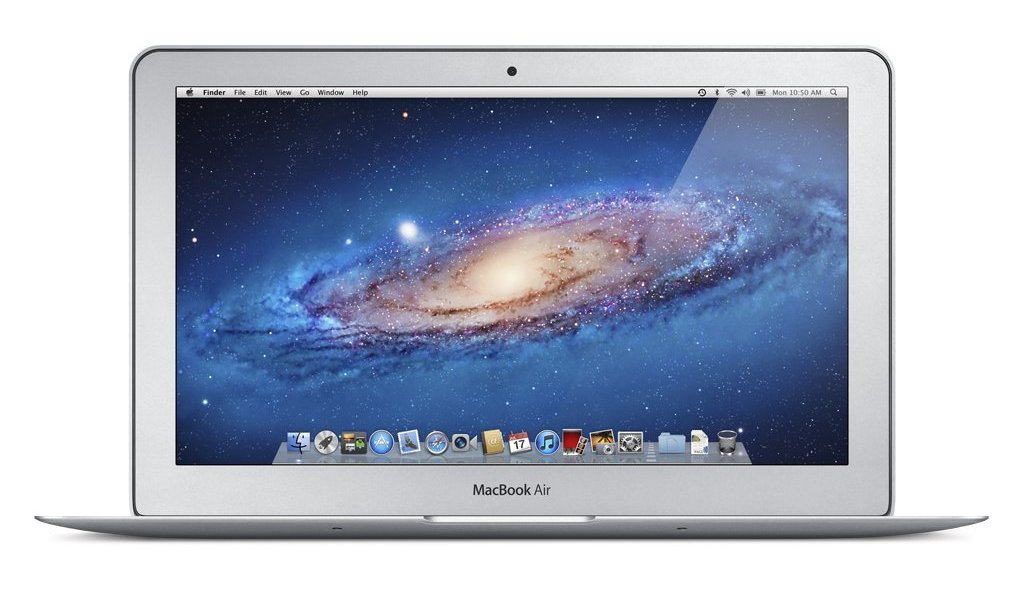 Today we will talk again about the legendary Apple MacBook Air. Though this time it will be about the new Apple Macbook Air 11 , which was released in the summer of 2013.
Design
There is nothing surprising in the fact that Apple decided not to change his style and release a new Air 11 in the same building, but with a different hardware stuffing. This solution is easy to explain the success of design MacBook Air, because it can rightly be called legendary.
Weight Apple Macbook Air in November 2013 is 1.08 kg with a thickness of 17 mm and a diagonal of 11.6 inches. The body is made from aluminum and looks really stylish and expensive . On the cover of the laptop flaunts all the familiar logo.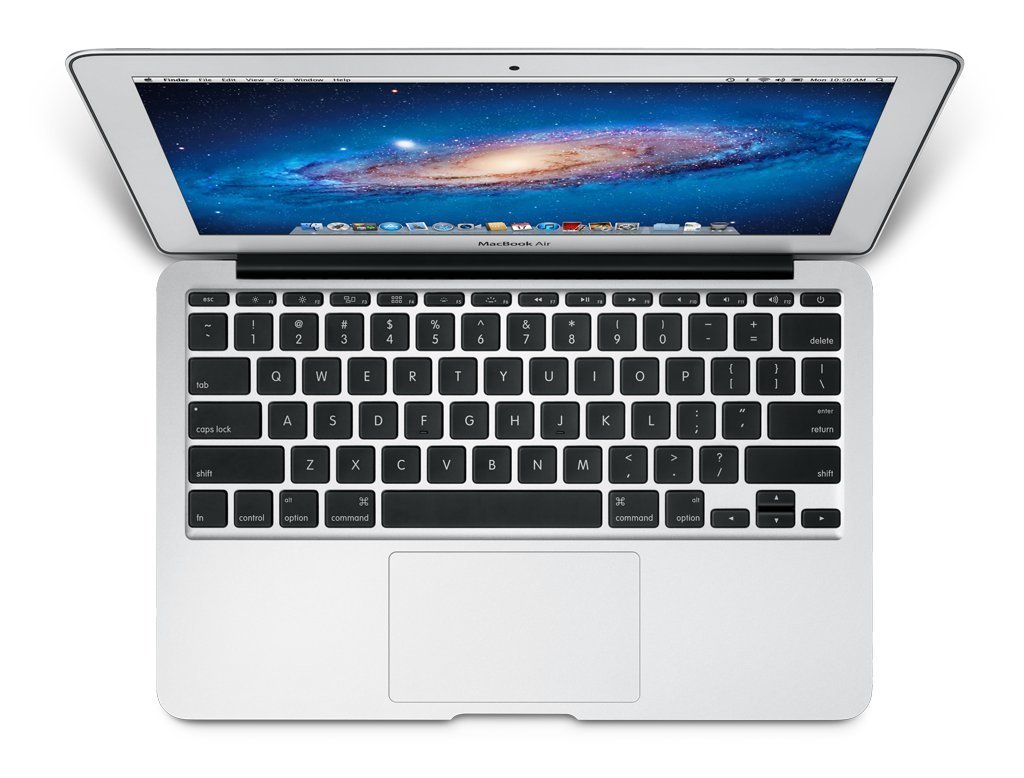 Inside, everything is also unchanged. Housing Apple Macbook Air 11 is made from a single block of aluminum , which again gives the laptop an expensive look. The screen is still the same glass cover , which harmonizes well with the overall design of the laptop.
All it means only one thing: Apple's products have become not just a well-known brand , and the way of life of many people on the planet.
 
Input Devices
Keyboard with the new Apple Macbook Air 11 is the same as its predecessor . Despite the fact that Air 11 is pretty thin laptop, its keyboard has a very good move, suitable for easy printing at a quiet pace . Also, the keys have a high-spirited and beautiful fidbek bright backlighting, which will work with the text , even in dark rooms .

The touchpad is also not changed. He's as big and comfortable , as the previous Air. It supports all the gestures required to work in Mac OS, and also has good quality navigation and relatively high sensitivity.
 
Screen
The screen on Apple Macbook Air has not changed for generations . And although the new Apple Macbook Air 11 has a really high-quality matrix , many competitors have already released their 11-inch laptops with IPS panel with a resolution of Full HD.
Our laptop has a screen with a diagonal of 11.6 inches and a resolution of 1366 X 768 pixels, which is the average for such a small computer. However, even if judged by today's standards , the screen Apple Macbook Air has a fairly wide viewing angles , high brightness and good color .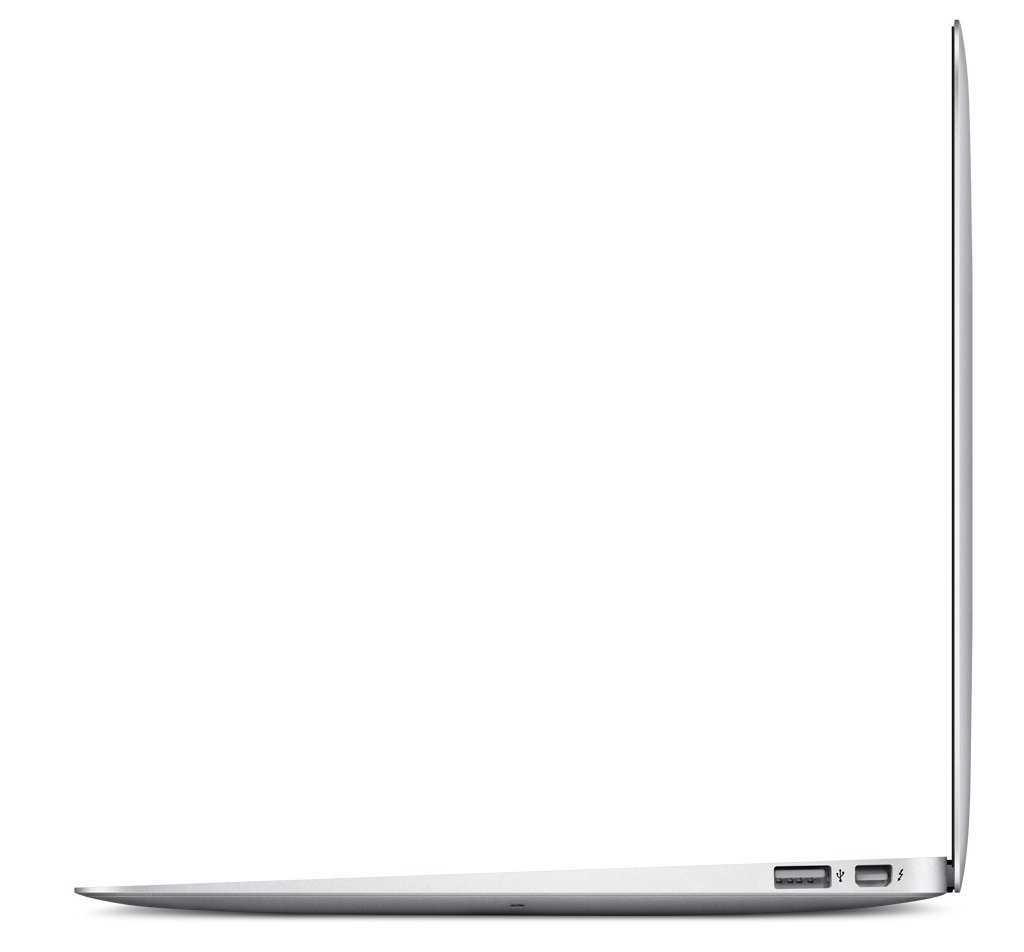 Performance
With each new generation of Apple laptops increases and filling exactly one generation. Because the new Air 11 is 4 processor generation Intel Core i5-4250U clocked at 1.3 GHz and the ability to overclock this figure to 2.6 GHz with the help of technology TurboBoost. In addition to this, the new Air 11 in the minimum configuration is a solid state drive , 128GB , 4GB of RAM and integrated Intel HD graphics 5000.

Interfaces
A set of interfaces in the new Air 11 is not too rich . It includes two ports USB 3.0, scattered on different sides , the combined 3.5 mm audio jack, Thunderbolt port and AC- adapter connector .
Output
In its simplest configuration Apple Macbook Air 11 will cost around 40,000 rubles. In principle , this is a normal price for this miracle of technology . After all, with its compact size it has a very high performance and classic design of Apple, which is a long time does not expire.
Read another very interesting article about alternative energy of the Sun, water and air.