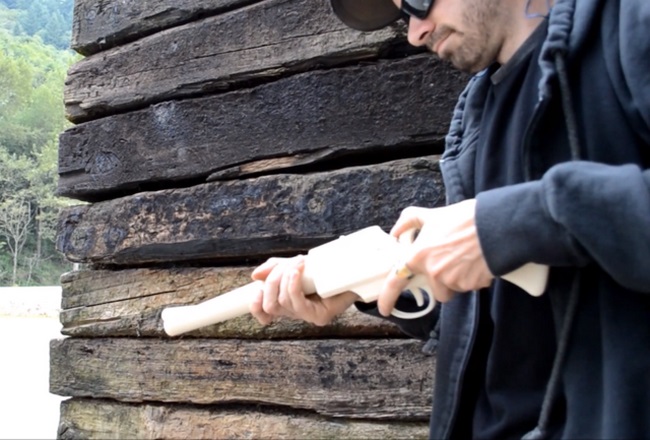 In late July, on his YouTube channel under the name Canadian ThreeD Ukulele posted a rather interesting video testing on the range printed on the 3D-printer rifle called Grizzly. Unfortunately, after the first shot on the barrel and receiver rifles a distinct crack. Another enthusiast then promised to fix it and only now introduced an updated version of the rifle, called Grizzly 2.0, which can withstand 14 shots.
It is worth mentioning that the only metal part in the design of a gun is firing pin. All other details were printed ABS-plastic using the 3D-printer Stratasys Dimension 1200ES. The second revision differs increased in size by 50 percent of the barrel and receiver. It should also be noted that in the barrel Canadian named Matthew has done a helical rifling.
During the interview, The Verge , he said that he served as the inspiration of the world's first gun, a fully 3D-printed on the printer by Defense Distributed.
We guns Grizzly 2.0 has at least two disadvantages: it is rather cumbersome compared to the same Liberator or LulzBot, and requires reloading after every shot. Matthew has promised that by the end of the summer will lay out in detail drawings Chain Gun Grizzly 2.0, so that everyone can print their own gun.
Read another very interesting article about alternative energy of the Sun, water and air.