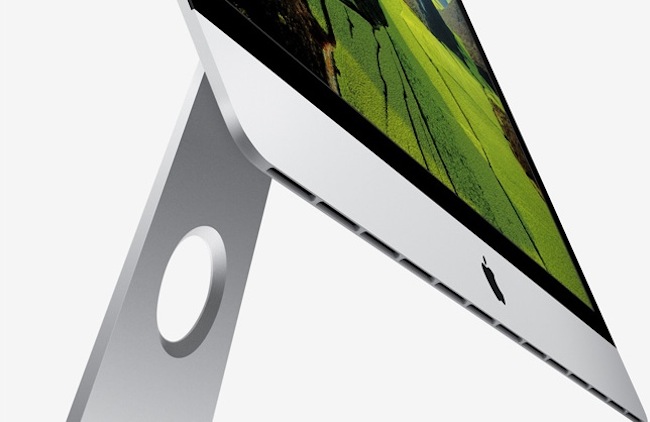 Once Apple has equipped the updated MacBook Air laptops processors Haswell ULT, are increasingly appearing rumors that soon the corporation will do this operation with all your computers. According to the publication Cult Of Mac with reference to Taiwan's DigiTimes, the new generation iMac will also receive processors Haswell, but collecting them is no longer Quanta Computer, and we know it Pegatron.
Last time Apple updates its candy bar last fall, and the previous generation iMac was already presented in May 2011. Roughly speaking, the company supports the possibility of annual renewal cycle computers, however, often after a presentation before the official sales takes a lot of time. For example, iMac in 2012 started to sell only a few weeks after the announcement. In Cupertino explained the delay problems at parts suppliers.
Since the October update iMac Apple has made a revolution of candy bars – the computer, perhaps, was one of the most stylish and subtle in the world. However, reducing the thickness of the device is not affected his specifications. One of the most striking features of the new iMac was the Fusion Drive .
Intel's Haswell processors feature low power consumption, thus the battery life MacBook Air this year has increased up to 13 hours. Of course, the desktop is no such problem, because they are always working on the cord. Be that as it may, Haswell was more powerful than their predecessors, i5 and i7, so the iMac (especially if the units have had a long-awaited Retina display ), he also does not hurt.
Earlier DigiTimes reported that Apple is going to fall update MacBook Pro line of notebooks with a display Retina – certainly, with processors Haswell. And while Tim Cook has promised us a lot of new products in the next three months, the rumors may well be true.
Of course, the iMac update sooner or later, but I think it may well wait until spring next year. After all, now everyone is waiting for Apple's something new, whether it's iWatch, iTV or even iCar. The more information about the launch of new iMac has not been reported.
Read another very interesting article about alternative energy of the Sun, water and air.