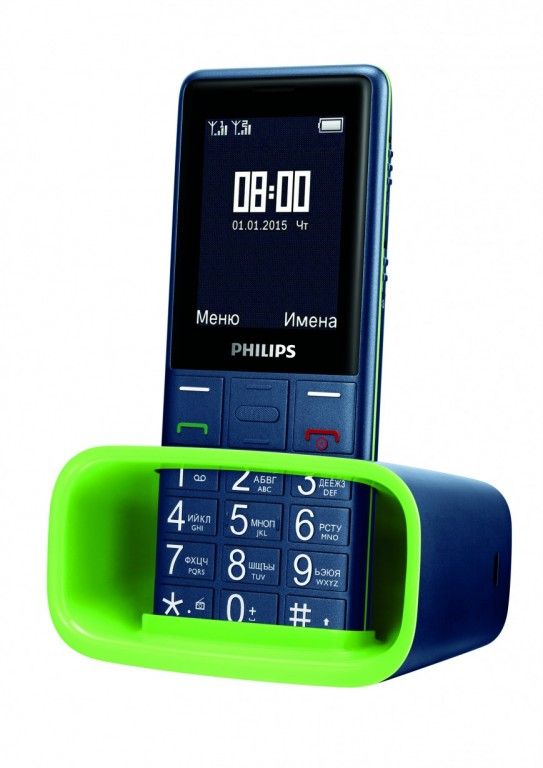 The regiment arrived. It is a model under the name Philips Xenium E311. New differs from other mobile phones long battery life, large keys and a powerful speaker.
Sales start in the coming days. In the Russian retail chains, a phone will cost 4490 rubles. The Not too burdensome price for two SIM-cards and long battery life.
In standby mode, the gadget will last 59 days. Continuous talk device the battery for 23 hours.
What else is an interesting device? The voice acting is dialing and a 2.4-inch screen with support for large fonts. Display resolution – 320 by 240 pixels.
There is still a docking station for charging, FM-radio, microSD slot and function "magnifying glass". The technology allows the use of a kind of "magnifying glass" (to view small text, for example).
Another feature – a special "alarming" button. If the owner of Philips Xenium E311 was in an emergency situation, the cell "cause" one of the three trustees subscribers.
In the absence of voice communication, SMS will be sent to a pre-defined text.
Source: Ferra
Read another very interesting article about alternative energy of the Sun, water and air.