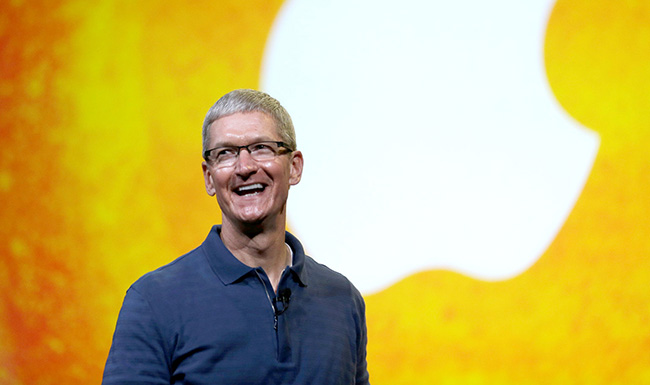 On the pages of The Wall Street Journal today appeared excerpt from the new book Haunted Empire, Apple After Steve Jobs ("The Phantom Empire, Apple after Steve Jobs"). It is interesting for us in the first place that shows how Tim Cook manages legacy now.
Author Publishing Yukari Iwatani Kane (former journalist WSJ) argues that barely came to Apple in 1998, Tim Cook laid great hopes for all those who worked for him then. He asked everyone to do everything as if Apple – 20-billion company, although at that time it was worth about 6 billion.
"For some, Cook was soulless machine, for some – a fascinating personality. He could strike fear into the hearts of his subordinates, but could motivate them to work without rest, saying only one approving word. "
Cook spent all production meetings carefully disciplined, did not miss anything out of sight and could spend hours to seek out possible errors. Sometimes it scared Employees:
"Business with Cook could be dire. He was damn cool, did not utter another word. "Let's talk about numbers. Show off your table, "- said a top manager, making throats Mountain Dew. (Some members wondered why he was not "Ivy" from caffeine). When Cook spoke to someone, he was finishing his questions until then, has not yet received all the answers. "What is it? What do you mean? "" I do not understand. Why can not you explain clearly? "They said he could ask the same question to ten times in a row."
When Cook was upset about something, he was silent for a long time and shrill. For example, the book says, once this does not answer an important question, Cook suddenly stopped talking, ominous silence reigned, and all had to lower his eyes. The decor in the room heated up more, Tim Cook began to look closely at the one whose answer he did not accept, then pulled out his energy bar and began eating it.
At the same time, as soon as Tim Cook took the helm of Apple, he loosened the pressure and tried to make the company more open, and the atmosphere inside it more user friendly. He began to write more letters to employees, to arrange general meetings. Moreover, unlike Jobs, who always dined apart (usually with Joni Ayvom) Cook eats in a common dining and communicates with all during lunch, even with those who did not know personally.
Book, excerpts of which shared its publication The Wall Street Journal, will be released on March 18. I think it can be quite interesting, although opening these memories of Apple's CEO did not.
Read another very interesting article about alternative energy of the Sun, water and air.