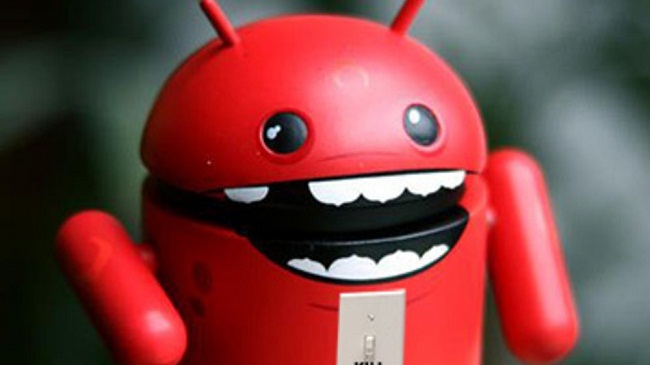 Heard anything about malware for the iPhone? I doubt it. If you do not use Jailbreak , you can be sure that they will not meet. It is fair to say that among the users of jailbroken devices I have not seen any viruses victims. On the opposite front, things are much worse. Android it was made ​​for malicious software, and now Google is not only deny, but openly talking about it.
According to the French resource FrAndroid, Sundar Pichai, head of Android at Google, the exhibition Mobile World Congress (MWC) in Barcelona made a very frank statement with regards to the security of the most popular mobile OS. Finally in Google look at reports on the number of malicious software and made conclusions. Here are the words Sundar Pichai:
We can not say with certainty that Android was developed safe as it developed with the aim to give more freedom.

When people talk about the fact that 90% of malware accounted for OS Android, they should take into account the fact that this is the most popular operating system in the world.

If I was engaged in the development of malware, I'd do it for Android.
The likelihood that we will ever hear such a statement from Apple, is practically zero. Meanwhile, according to Kaspersky Lab, the head of Android, even in this revelation embellished reality. They report that 98% of all newly discovered threats to the mobile operating system from Google.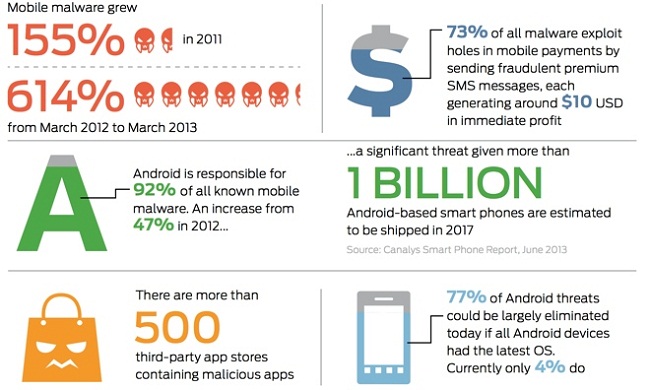 On Daring Fireball was given a good comparison. According to them, Android repeats success Windows. He is so popular that it is created all kinds of malicious programs, and it is the only kind of third-party software, the quantity and quality that bypasses Android iOS.
It is recognized in Google security are negligent. A malicious program can easily get approval editors Google Play and reach the masses. Of course, then it will be removed, but after cause damage to users. App Store in this sense is an impregnable fortress that is worth caring thank Apple. However, even if Google will pull content inspection, it will not help. Unlike the iPhone, not to install the program from the Google store simply click on the item in the settings.
Of course, iOS is not perfect, you just have to remember a bug in SSL . But Apple has released a patch as quickly as possible, and two days later, iOS 7.0.6 was installed on 26% of all devices c iOS, according to Chitika. And what about the updates to Android, they still get the unit? So, apart from the cost, can make a choice in favor of a smartphone with a green robot?
Read another very interesting article about alternative energy of the Sun, water and air.