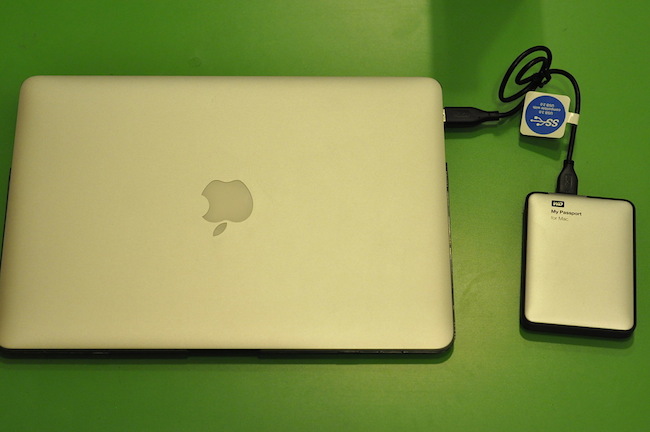 Portable external hard drive My Passport for Mac WD's was announced back in 2011, but appeared only in Russia now. The stumbling block was the support hardware encryption, which, alas, contrary to Russian law. The process of disabling this feature for drives supplied to the Russian market is likely slightly delayed, but all ended well: fans of Mac computers have at their disposal portable storage-styled Apple , formatted for HFS + file systems and supports Apple Time Machine.
Line drive My Passport for Mac includes devices with capacities from 500 GB to 2 TB. We visited in the hands of a 2-terabyte model, which approximate cost 4500 rubles. Disc looks stylish and well "in the apple" – similar to a black box with aluminum side cover. My Passport for Mac is equipped with a fast enough interface USB 3.0, backwards compatible with the previous version of USB 2.0, so that compatibility issues arise. With specific regard to the port, the My Passport for Mac uses microUSB – very common connector, in case you lose the bundled cable.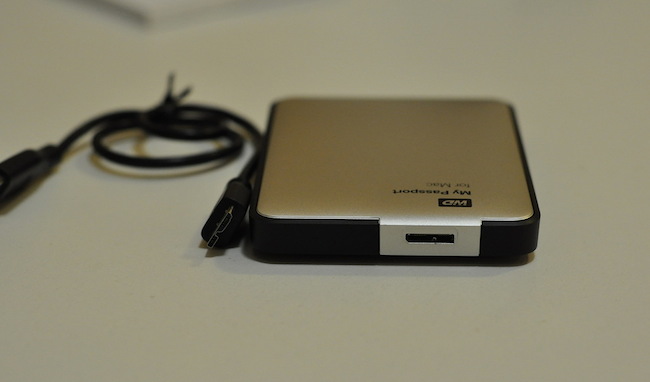 Delivered with branded utility WD Drive Utilities, which is produced with the help of hard drive diagnostics, configuration and management of storage. Users can access three different tests, ranging from simple check SMART and ending with the full disk scan to detect broken sectors. Utilities can be changed through the activation of sleep mode (available values ​​are 10, 15, 30, 45 minutes or complete shutdown mode). In addition, the program provides disk cleanup procedure and standard product registration. Naturally, supported Apple Time Machine, you can configure the backup.
Cost 2-terabyte drive My Passport for Mac is almost similar price WD hard drive of the same capacity. In addition, the user receives a compact solution for data storage and backup, which is ideally suited to the style of the "Macs". Drive looks solid and presentable, besides it is formatted with HFS + file systems and can work with a Mac right "out of the box."
Read another very interesting article about alternative energy of the Sun, water and air.