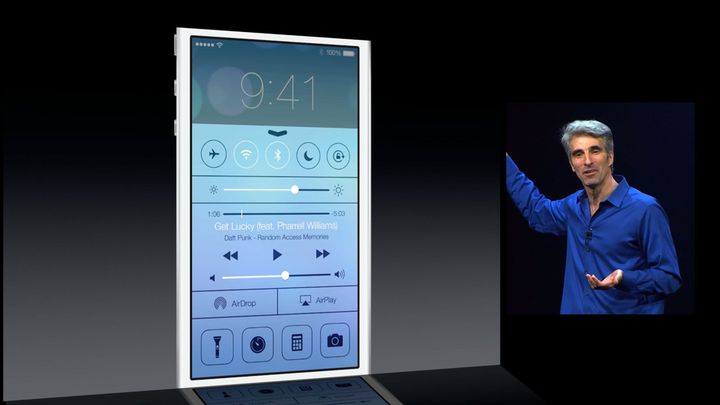 Control point ( Control Center ) first appeared in iOS 7 and is designed for quick access to the most relevant features iPhone and iPad, such as Wi-Fi, screen orientation lock, airplane, calculator and others. Certainly, it is much more convenient than every time go to "Settings" to enable the same Bluetooth , especially for calling Control Center, you can simply slide your finger up even on a locked screen. Despite this, the last feature of the control center is considered useful, not all owners of iOS-devices.
Many users prefer to set a password for access to the home screen iPhone and iPad, and they do not want anyone who gets in their hands a gadget like this could just turn on the player, AirDrop mode or "Do Not Disturb." In addition, there is a risk of "false" call control point – pulling the smartphone from his pocket, I have repeatedly found that I had somehow ended up running a flashlight.
Fortunately, Apple provided even this moment. The developers have made it possible to disable access control point on the locked screen.
To do this, you must first go to the settings the iPhone or iPad and then select the "control point". In the next section, you will find only two toggle switches – one to lock the Control Center on the locked screen, and the second – in the annexes. As you may have guessed, in this case we need to switch the upper tumbler.
Henceforth to call the control room you first need to unlock the gadget (whether with or without a password). The same operation can crank applications – if you, for example, want to avoid accidentally calling Control Center during the game.
Trick does not work with the application shortcut menu "Camera" icon which is located in the lower right corner of the screen is locked iPhone or iPad. However, access to your photos so that no one can get.
Read another very interesting article about alternative energy of the Sun, water and air.