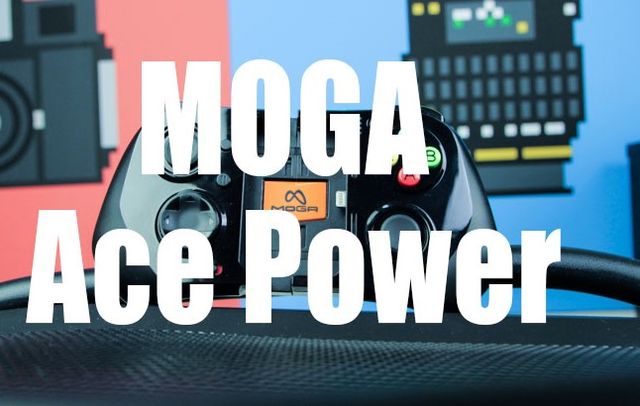 Game controllers for smartphones and tablets – is useful gadgets for those who really like spire. Today and for Android, iOS and present games that just a few years Nazal not everyone could play on a PC, for example: GTA San Andreas, Deus EX, FIFA and others. And play them with on-screen control is not as convenient as on an external keypad. Probema the latest was as follows: each manufacturer gamepads had to personally make a fuss about the supported games, it's always meant that the number of games was small. But in iOS 7 Apple added support for gamepads and now all the new ones should be compatible with all games developers which respectively added compatibility with manipulators. Today we look at one of the first new generation gamepads – MOGA Ace Power.
The device is intended for gadgets Apple, but not all. Fit all iPhone and iPod Touch with built-in Lightning. To all devices, regardless of thickness, and held tightly in the fixtures, complete a further pad.
A major advantage over competing solution from Logitech – more controls: sticks, triggers, cross, buttons … Everything as in adults manipulators. There's even a headphone jack is.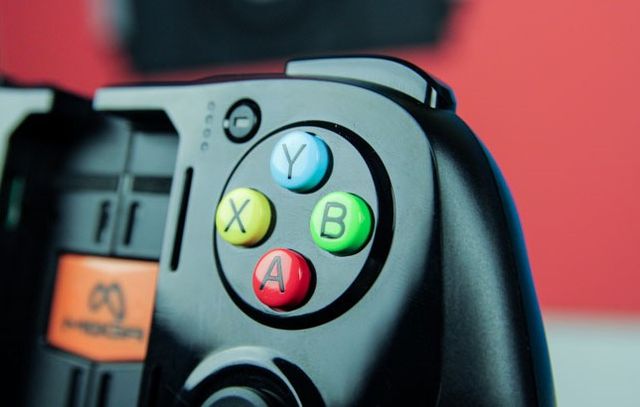 In MOGA Ace Power has a built-in battery, 1800 mAh, which can recharge your smartphone or player because gameplay discharges cool gadgets. But if the charge is not required, you can turn off the switch on its individual controller. Gamepad itself charged by jack MicroUSB.
Speaking of convenience – keep manipulator inserted gadget is very convenient, comfortable size. During transport, MOGA folded, losing twice in size. However, if the player is not a smartphone or inserted, the construction feels flimsy, but in fact the plastic out of the box there is a small manufacturing defects like scratches. By the way, on the PSP some parties, such as were. Well, soiled plastic can not be attributed to the pluses, greasy stains remain visible very well.
In order to not fall out of the smartphone mounts or diskonketa happened with the controller in the hottest point in the game, after fixation device, its position is fixed tumbler Smart Lock, located on the back side.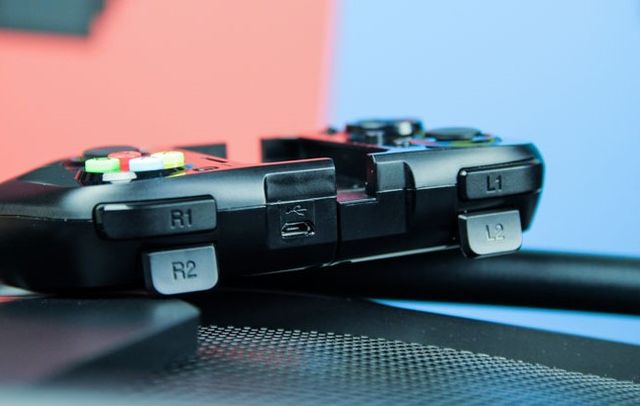 The biggest drawback of the controller for me personally – that it can not work with smartphones in most types of covers or cases, they should be removed. Those who use case studies, are likely to be unhappy about it. Also the film by fixing halves MOGA, the lower part of the protection bulged.
Also, the biggest drawback I find it impossible to connect the iPad, because he has more display, and autonomy is much better. it would be cool to be able to kadzhety Connect with Bluetooth, but no module in MOGA. That's why I like the controller from SteelSeries – Stratus .
Most importantly – the game that is supported? The manufacturer's website , you can view the supported games . Among them are such well-known hits like Riptide GP2, Asphalt 8, Dungeon Hunter 4, Dead Trigger 2, Limbo, Galaxy On Fire 2, several Sky Gamblers, Duke Nukem Manhattan project, GTA San Andreas and others. In principle, there is play in that game but still not enough. Understandably, there is more to blame for developers, but still, so far with buying a gamepad and can wait. For me, the biggest drawback is the lack of support of FIFA, then wine lies entirely on EA, but it makes it no easier.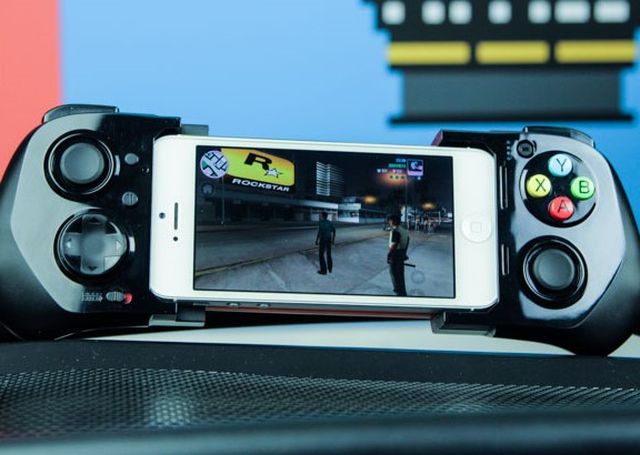 Overall, summing up, I would recommend this controller for those who do not use any covers or films and plays exclusively on a handheld device, to have such MOGA has some advantages: convenient size, management and built-in battery. I recommend everyone else, or wait, or pay attention to the already mentioned model from SteelSeries – Stratus .
Read another very interesting article about alternative energy of the Sun, water and air.