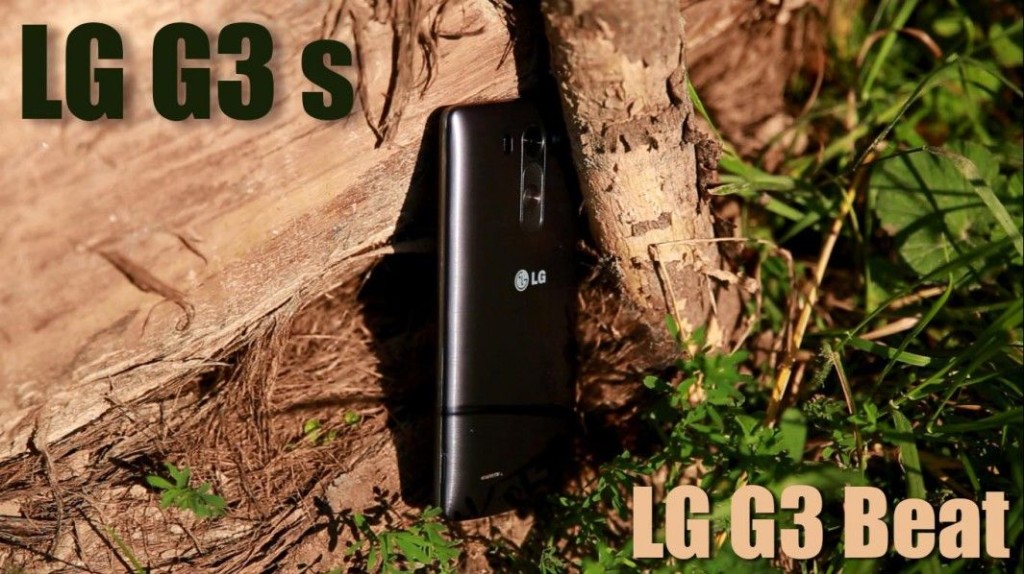 LG never rests on its laurels. Recently, the Korean company is jumping every time above his head. And if lyapota "golden age" LG begins with Optimus G, then for me it all started with the LG G2, which just broke my template android smartphones. Last year's flagship was very nice, very, and began the era of buttons on the back. It is convenient or not, the debate still continues to this day. But the fact remains – smartphones are wildly popular. LG G3 shot like fireworks, and led to an avalanche of smartphones varying degrees of kosher. Today review of the first on the list – like a mini-version of the flagship called LG G3 s, his second international name – LG G3 Beat. Overview full LG G3 you have seen or read on our site. But recently, companies can not rest on our laurels, so LG makes smartphones packs. As soon as the flagship release, as it was followed by a mini-flagship, then the premium flagship, and more – and the flagship with a stylus. On test we have proved the alleged mini-flagship – LG G3 s, or Beat. It is called a smaller version of the flagship now living, but I warn you once – except as by the appearance, G3s on the flagship not like. Mini versions are usually created only to attract the attention of people with "average purse", which has no desire to spend money on the leading smart phone, but I want to be riding the wave. In general, buying such a device, be prepared for the fact that he was only superficially similar, and the rest – a smartphone middling.
Appearance and ergonomics – LG G3  or LG G3 Beat
Almost identical to LG G3. The back cover is made of plastic, stylized metal with a characteristic notch. It looks like this is definitely pretty expensive, and most people get excited about. As for my personal opinion, the metal should be metal and plastic – plastic. The entire front of the smartphone covers whether the glass without oleophobic coating, or plastic. Something strange and very Mark, that is hard to remove. Somewhere near the front camera of 1.3 MP should be a light sensor, which is why some do not, the sensor notices that lights steadily red exclusively for any occasion, because of what the missed call alarming beacon shines and recalls the impermanence of life battery . Following is the speaker.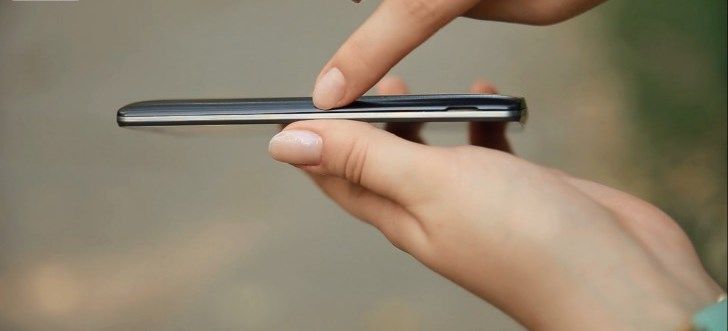 At the top there are the infrared port to control the appliances and a microphone. On the bottom – a microphone, micro-USB port in the center and audiodzhek 3.5 mm. Rear cover – well, you already knew – not metal. But it is located on the entire control unit: 8 megapixel camera on, the volume control buttons, a power button in the center, below the logo and at the bottom – the speaker grille.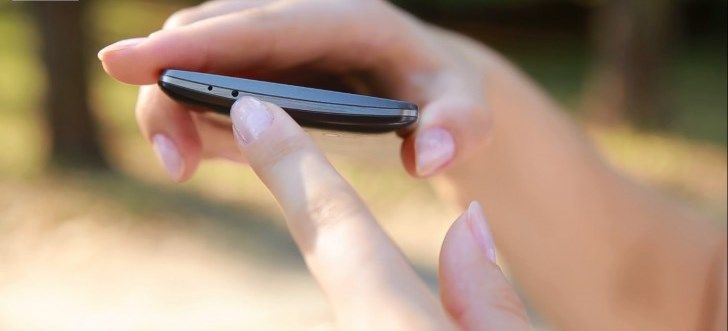 Long press the volume button up calls QuickMemo, and down – the camera. But to be honest, it happens so slowly that you have time to do everything through the menu, so I almost did not enjoy this privilege. And yes, the purpose of these buttons can be changed.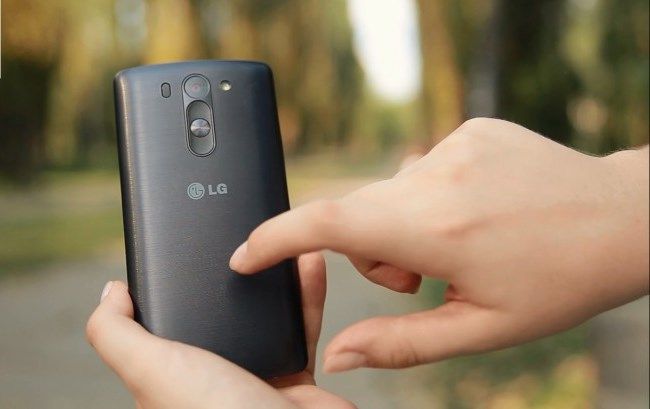 Apparatus, in the image and likeness of lapped with the flagship, just disassembled, removable cover. But that's about my semplovy instance say nothing good happens. Painfully bad that from the very beginning of my device cover is not latched. Just one corner gap remains. But it is unlikely you will be "happy" owner of a smartphone with such a crutch. The trouble is, this probably only applies to my device.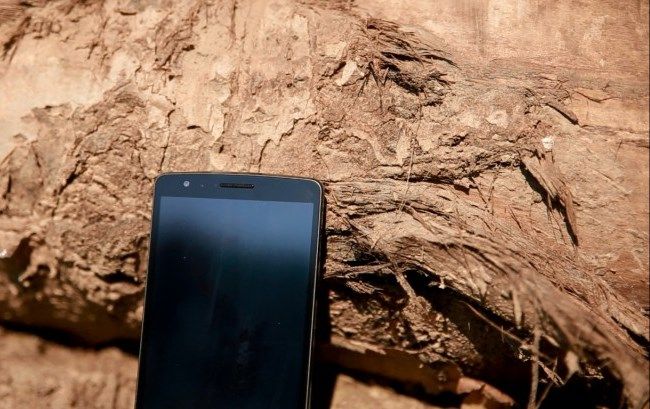 Under the hood there are slots for two SIM cards, microSD, and a removable battery with 2540 mAh. The side faces are empty again, due to this Cmartfon looks quite compact and, at first glance, subtle. And due to the rounded back cover and box, it fits comfortably in your hand. However, in fact, the width of the machine is not in the record – 10.3 mm. And among the 5-inch devices indicators LG G3 s not name too tempting – 137.7 x 69.9 x 10.3 mm and weight of 134 g But thanks to a special preset "one-armed" software, includes an offset in the direction of the keyboard , dialing buttons and the lock control mini-shovel can. In an emergency situation. But I can not say it straight is very convenient. Still 5 inches – a considerable diagonal.
Display – LG G3 s or LG G3 Beat
LG G3 famous for its display. About him the buzz even grandmothers at the entrance, and the world was divided into two camps – those who were satisfied and bought the machine only for the sake of QHD, and those who thought it was a waste of resources. C LG G3 s all just – there is HD-resolution. In general, as long as you have not started to swear, it's still 294 ppi, so you can not say that the situation with the display catastrophic. Bright picture of a sunny day, of which the well-off, you can see everything is okay if you forget to remove your sunglasses are too dark. The image does not fade at an angle, but the inverse is true, under such a slope, which no one works with a smartphone.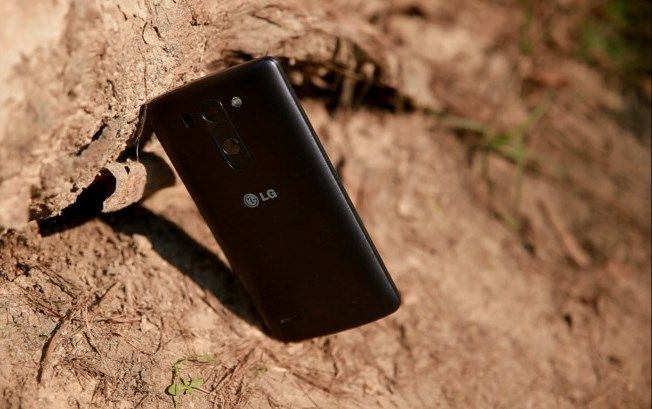 As for the color, would not call it realistic. Patchy image goes somewhere into the blue. Frame around the display is quite broad and can be distracting. Not to mention the large chin with another reference to the brand. As shown by the reaction of users every day, people are increasingly opposed to the front of the company placed their logos. I think it's time to listen. But most of all you will have to strain no oleophobic coating – display very well collects fingerprints and dirt. In this heat it is generally pandemonium. There was a feeling that I fingers lard grease before the unit to unlock. One feature I want to highlight. Although there is no automatic adjustment of brightness, is the concept of "night brightness." Smartphone automatically includes the minimum brightness in the period from 00:00 to 6 am. Oh, this perfect world! Adjust the time, unfortunately, can not, in the world of LG bainki all fit in 12 Although, maybe they are just inspired by our helpful podcast …  My conclusion is repeated often enough, the entire area of ​​the text – for middling overall picture looks good, but if someone wants to call LG G3 s mini-flagship, the carp have something. For example, where the Full HD resolution? Sorry for what? Would not prevent an oleophobic coating. And the auto-tuning brightness where? Thanks to shutter added the slider to adjust the brightness, it notably easier to manage. By the way, there is also a slider for the sound because …
Sound – LG G3 s or LG G3 Beat
Smartphone volume is high and can be easily adjusted, and quality – is satisfactory. Speaker at one bit, short, small and located on the back cover. Put it on the pillow – turn down the volume. In a bag or pocket audible call good, but since you have LG, and not hum-hum-ung, then you are not afraid to keep under your pillow at night smart, then you have a risk – sleep Service. Worse things with sound communication. I always said that I did not hear that I was somewhere lost, and when I called back from another phone, no problems. But you will be very well heard interlocutor. Always. Yes, and stock volume rather big. And in general – to adjust the sound is a whole separate menu, where you can be happy all played around with as you please.
Camera – LG G3 s or LG G3 Beat
Their standard two – the main 8 megapixel and 1.3 megapixel front. I would like to say that they are both very good-looking. After all, LG G3 s got even laser autofocus. But apart from this feature is nothing outstanding in the cells do not. That wonderful moment when you realize that even the optics Sony Exmor R (IMX219) c backlit camera sensor not really save the situation. Un1titled You can just look at the examples to see how good the camera footage obtained during the day and in good light, and how they become grainy in low light. In general, the situation is the standard for cameras in smartphones middling.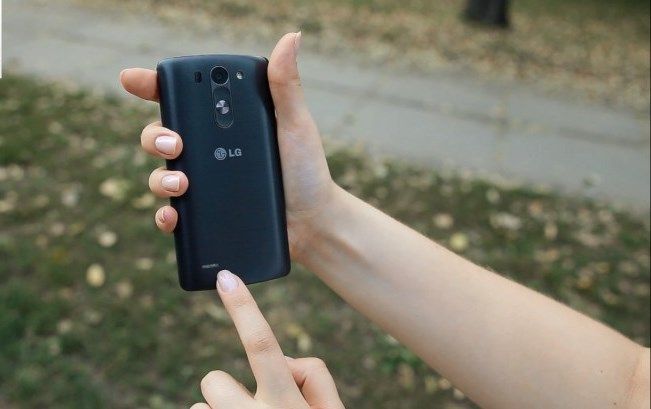 You can praise for the speed of the laser autofocus. Here nothing to complain about. And for a simple concise software application. Only two shooting mode – auto and panorama, setting the minimum number of points: HDR, choose the resolution of photos and videos, to enable / disable voice control, timer, mesh and save photos. Confused impossible. Dots in the upper right corner includes the photographing mode to the touch.
What can not the camera LG G3 s compared with the camera LG G3, so this shoot 4K videos. But it's all, as for me, it does not matter. Them with you, as we do, there is hardly any where to look. But main camera is able to shoot Full HD video. Their quality is generally good, but there are gaps in the sound. But remove the pet cat to YouTube or Coub enough with his head. At the expense of the front camera – I could not take a picture of a self, which would then like to share. The resulting photos can be used for self-admiration, not more. Most importantly, do not forget to wipe before using the front camera eye, and that can get specific effects. I do not know how else to call it a highly artistic kal-Malle-sebyashestvo.
The good news is that the standard-androidovskuyu Google release a program for editing photos left. It's really a cool and helps to correct or embellish the sides and supplemented by photographs.
Specifications – LG G3 s or LG G3 Beat
Looking at the performance of synthetic tests and in general on those. characteristics, you know that this is not a mini-flagship, an independent unit of the middle class. There is a quad-core Qualcomm Snapdragon processor 400, or more precisely MSM8226 c quad-core Cortex-A7 c 1.2 GHz, Adreno 305 graphics and 1GB of RAM. Exactly the same characteristics have LG G90, Moto G, Sony Xperia M Dual. Therefore, to say that it works shustrenko can, but call it a henchman leader would be a mistake.
As for memory, the situation is not very encouraging. A total of 8 GB, of which the user has access to 4 GB. They, of course, will be permanently terminated because unrealistic to put applications on the 4 GB and be happy. Therefore, in the slot set MicroSD up to 64 GB, and begins. Applications on the move in the card can not be set. This means that when the memory unit and huddled say: «Insufficient storage available», it is time to carry Asphalt 8 or Smash Hit on a card. Handles. And so all my life. I think in 2014 people already there should be such problems with smartphones.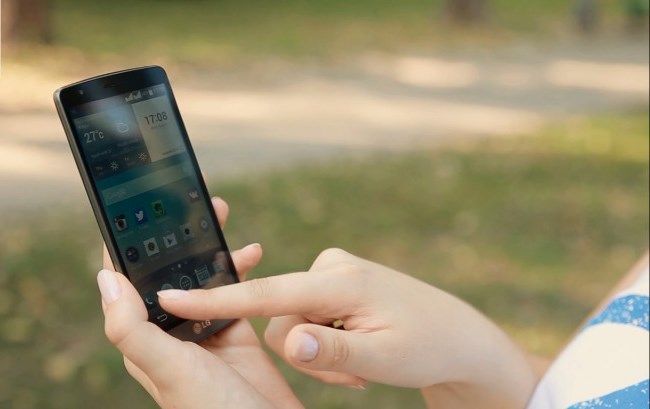 In principle, it is clear from the results of tests (as well as from the above text) that the unit – solid middling. Average schedule in toys, the average speed of browsing, but quite nimble work interface. Sinned machine little loss of programs or sagging fps, but it seems to me, is not critical. It took me and to ride the bumper cars, and to record your own personal in Smash Hit beat.
The hardware part
Branded launchers – it is always an amateur. And here LG has taken a solid and sure course to remedy the situation. It is not that installed on the smartphone version of me distracted, irritated and caused acute attacks desire to demolish all the roots and put naked Android. Something has changed in appearance for the better. On top of Android 4.4.2 is located just over the flat one shell from LG. Soft colors, smooth animation. In general, it is identical to the whole shell of his elder brother, so that all the detailed descriptions of the beauties you can read a review of the LG G3 from Sasha .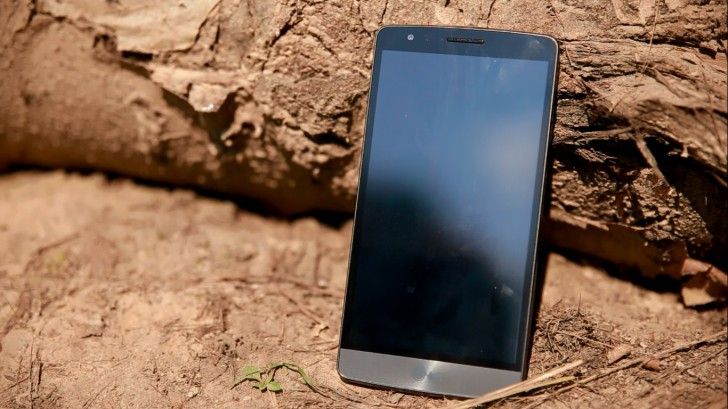 Incredibly pleased with the presence of useful software. Infrared and Quick Remote app to control home appliances. Or QSlide to simulate multiscreen usage. Window of one (or more, but at least all at once!) Of the five programs will be displayed on top of all windows. The preferred way to work with your calendar. Their size and opacity can be controlled. Guest mode, double tap to lock and unlock, the installation "tapped" password, Remotecall Service, Tasks, if you are not accustomed to use this Google release "Ok Google, remind me to buy bread in 30 minutes." Very much I liked the theme called ClipTray, this clipboard ten records. Any, whether the copied text or a screenshot. Very comfortable. In general, a complete set of utilities, like the eldest child.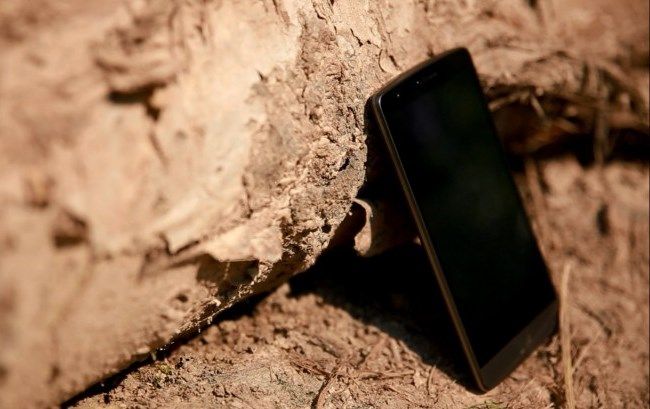 The main feature that distinguishes the LG G3 s from the flagship, – support for two SIM cards. Like it or not, for people who do not have a normal mobile internet, or for people who understand a lot about saving on mobile communication, it is sometimes important point in choosing the machine. Dual sim card – and you're the king. Dual-sim implemented an unusual choice of SIM cards to call or SMS. To switch to a dedicated button, the fourth on the control panel. As in the series G Pro, as in the old smartphones. I think it's not very convenient, but so decided to developers. In the menu, you can select a basic sim card.
Autonomy – LG G3 s or LG G3 Beat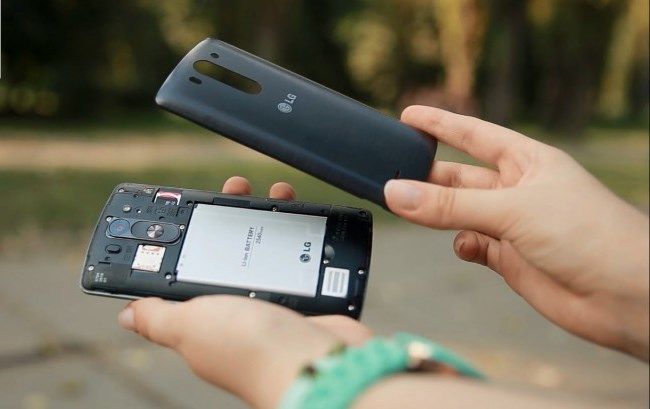 The life span of the machine is satisfactory. 2540 mAh – it's a lot for such of those. characteristics, and a smart enough for two or three days of using the average mode. For 5-6 hours of online video and movies for three full offline. Very surprised that in three hours to use the machine without an Internet outlet and it saved 100% performance.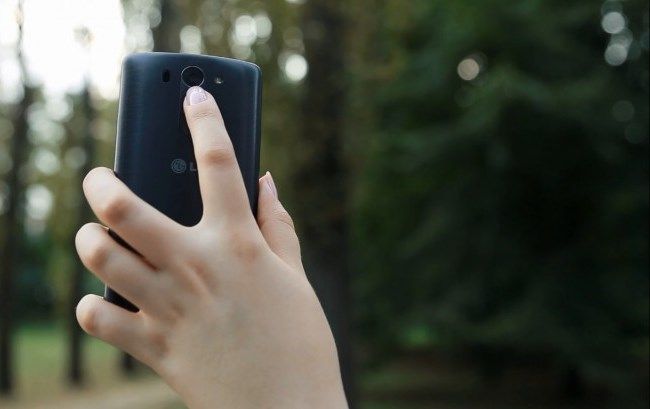 But in fact, I wore down the smartphone internet, games, music and videos for hours 20 It was as though the whole day yuzal overnight charge is not set, the morning news, youtube, twitter, and then in the heat of the day set for charging. But he charged very quickly.
Conclusion – LG G3 s or LG G3 Beat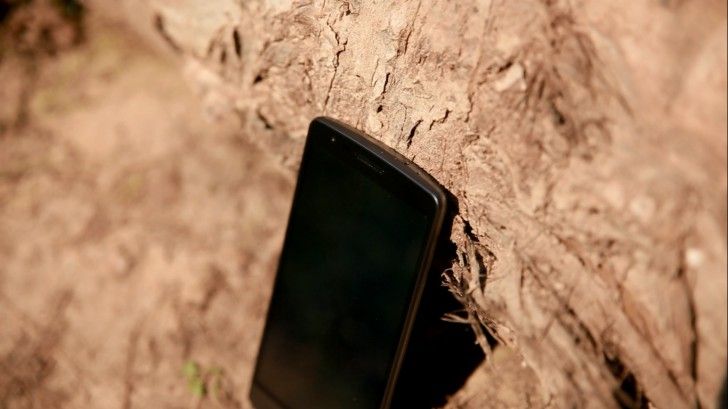 Intermediate. The fact that the device has received a major part of the name of the leader and almost identical in appearance, just subtle hints that this middling family of the A-Class. In any case it is not a mini-flagship of 2014, except that the "cut-down" flagship. It goes. Because the cut wherever they could to make the LG G3 s attractive for those who want an affordable, but worthy device. Plus in favor Beat can be called external similarity with LG G3, they look good. Decent autonomy, hardware components, laser autofocus, dual SIM card and the total charm. In cons write device no oleophobic coating, auto brightness, and high expectations. Nitpick in this case is not very desirable, yet the unit for an average amount of $ 3,500 USD, and for the kind of money he is very handsome. But the conclusion is simple – to the rank of mini flagship has not held a technically and physically outgrown. If you want to be called a prince in a smartphone-Korean kingdom – be.
Read another very interesting article about alternative energy of the Sun, water and air.