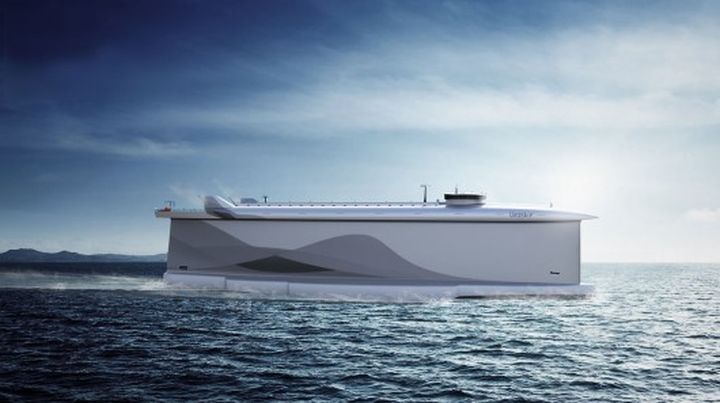 In 2013 the company from Norway Lade AS unveiled its new projects Vindskip – «hybrid» merchant ship, which is able to use to their advantage gusts due to the special shape of the body, which in combination with the use of engines running on natural gas, allowing further reduce costs fuel. Researchers at the Fraunhofer Institute of Technology Center and the Department of Maritime Logistics and Services (abbr. – CML) long enough and sufficiently productive to help understand their first goal and then developing an algorithm that would allow the navigation system Vindskip use a combination of energy from the combustion engine gas with sailing technology to make your ship the most economical in its class.
For the old captains of ships Class Clipper perfect trip was the fact that they could "catch the wind" and just follow as possible in the right direction, so that they can raise the sails and read a book in his cabin for the next six or seven or eight weeks to write his memoirs. Well, maybe not everything was so simple, but the essence of you, I think the catch. However, this picture is quite possible to observe now that the Norwegians were able to realize their development, which is itself a sail.
How govoryad creators of the new innovative ship, a strong headwind only benefit, as in a typical configuration gusts only hinder the promotion of the ship forward, but the new Vindskip has special devices that detect air flow, concentrates them, and special turbines push the ship farther and farther away.
At the University of Fraunhofer say that the first version of the new module went into circulation in December last year and the first results of its practical application will be published next month.
Read another very interesting article about alternative energy of the Sun, water and air.