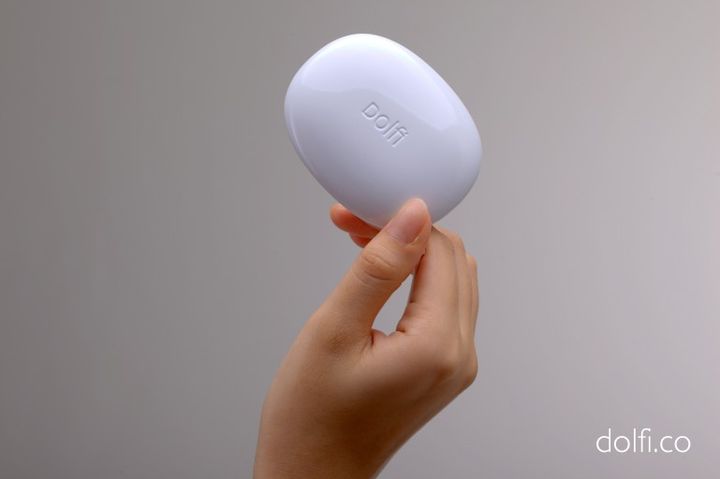 Garments of very delicate tissue types is the bane of modern housewives and staff laundries and dry cleaners, as they require special care. In contrast to the jeans and socks, one mistake against them can sometimes lead to the fact that the favorite item of clothing will lose its shape, and even color. And then someone will want to wear your faded blouse or shirt, which is so cool to hang girls … it was when it was in order. To help avoid this kind of universal tragedy, the Swiss Technology Laboratory MPI Ultrasonics invented the washing machine called Dolfi. This, in essence, a handheld device, which makes washing of the discharge with a delicate hand intensity level translate into automated.
At first glance, Dolfi can be like a cross between a router's Wi-Fi and a bar of soap, but in fact it is a portable ultrasound device for cleaning delicate fabrics garments.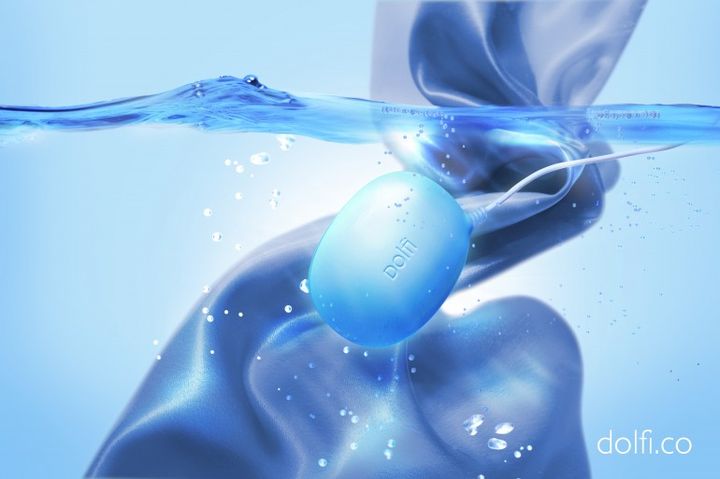 Positioned as "the smallest and most delicate apparatus for washing in the world", it is intended for use as a home washing machine or even in the journey, because it uses 80 percent less energy than conventional machines and is valid for a pleasant principle – "included and forget ".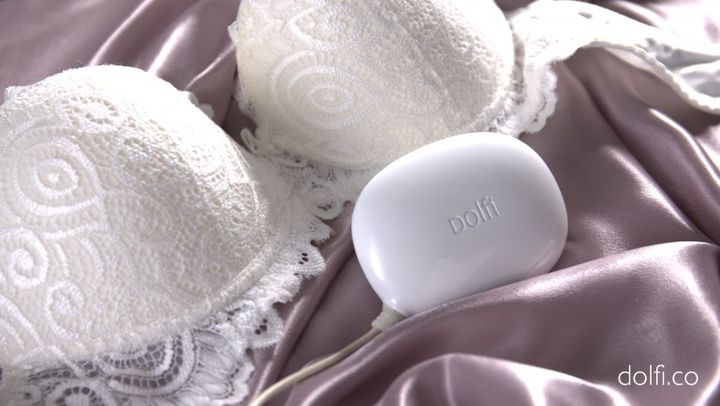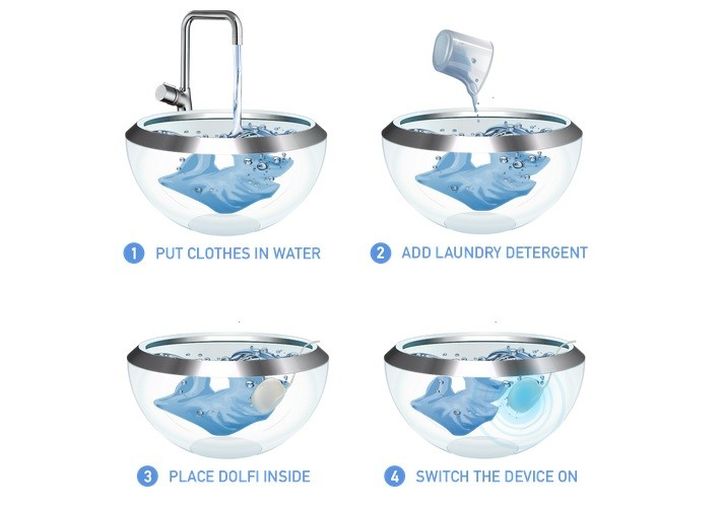 According to the manufacturers, Dolfi very easy to use. Stained with something delicate items of furniture placed in a basin, bucket or some other container with water, it is added to the detergent, and finally Dolfi plugged in and placed in the water. Thirty minutes later, rinse the clothes can be hung on a rope for drying clothes, so that it can dry out, and then after some time fresh clean thing can be put to find in this case that it is absolutely in no way affected by this dangerous procedure hitherto.
The device operates at the expense of a small transmitter in the plastic case. This device generates ultrasonic waves modulated in Medium Long wave which creates microscopic bubbles. When they are destroyed, they produce tiny shock waves that displace mud from her position in the fibers of clothing. That is, the very fabric of nothing "affects".
Read another very interesting article about alternative energy of the Sun, water and air.