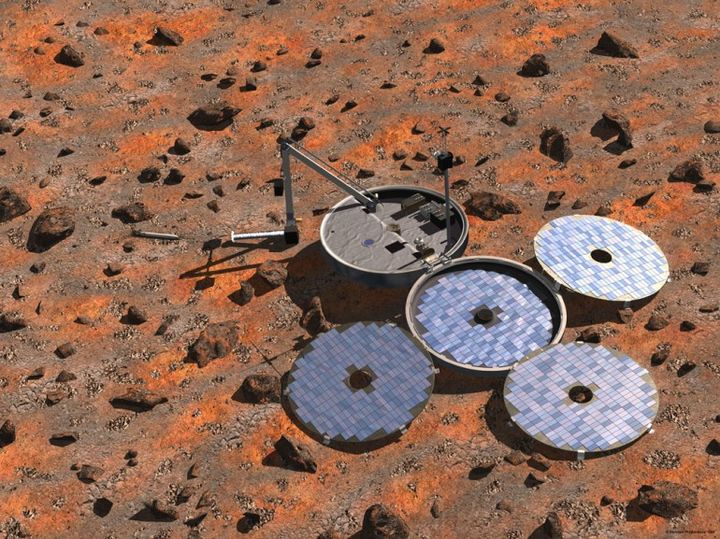 Lost from view in 2003, launched the UK Mars lander Beagle-2 was finally found on the Martian surface unit Mars Reconnaissance Orbiter (juice. – MRO) American agency NASA. Image analysis showed that come into contact with our neighbor in the solar system, according to all accounts, did not survive the December 25, 2003 a rigid landing partially disperse their details on the surface of the Red Planet. No signal was received from the landed on the Martian surface unit within a reasonable time to wait. Everything has been thought that all the unit no one else sees, but there it was … But back to the story.
Veagle-2 was launched into an open space June 2, 2003, sent jointly with the mission of ESA's Mars Express agency in order to find clues as to the presence of life on the Martian surface or its definitive absence. Fallen on the surface of the device (along with other debris, which is believed to have been associated with the process of the descent of the spacecraft), was found at the expected landing site during the study, conducted by a different mission. In the vicinity of the crater, which was studied by means of Isidis Planitia, which is close to the Martian equator, have been made of the image, which experts were able to identify a bit forgotten apparatus Beagle-2, to be exact – but what's left of it.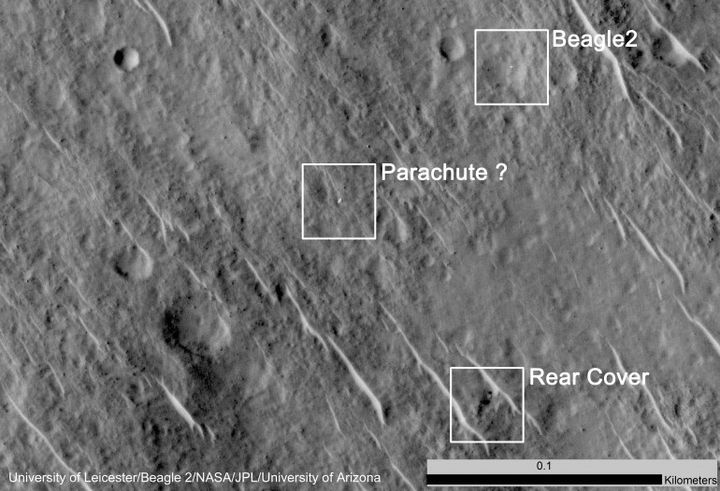 "We are very happy to know that Beagle-2 was able to land on Mars," said Alvaro Jimenez, Director of ESA's science and research of automated technologies. "Attracted by the study of images with high resolution, scientists from different teams, seeing the lander, were delighted." Three sets of images taken by a camera with high resolution, installed on board the MRO, suggest that the Beagle-2 has successfully logged into the atmosphere of Mars, the descent.
Read another very interesting article about alternative energy of the Sun, water and air.