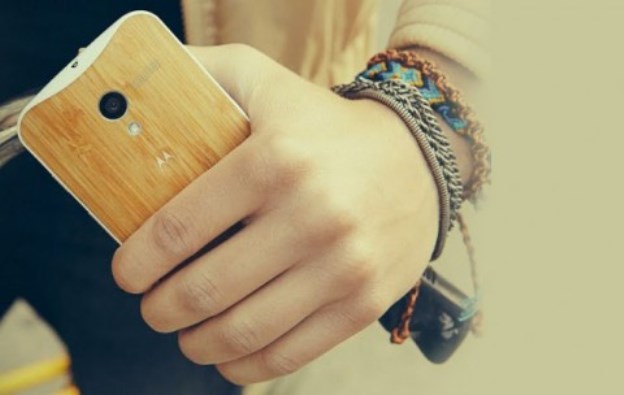 One of the distinguishing features of a smartphone Motorola Moto X, which was officially launched on August 1, was the possibility of customizing the appearance of the device within a wide range, which to this day, to our minds, did not offer any manufacturer. The company promises to more than 2000 Communicator appearance options smartphone, which can be achieved through the use of back covers in different colors (there are 18) and materials, combining them with one of two possible colors the front panel and one of the seven colors of the "accent" that affect the color side buttons and the rim around the camera.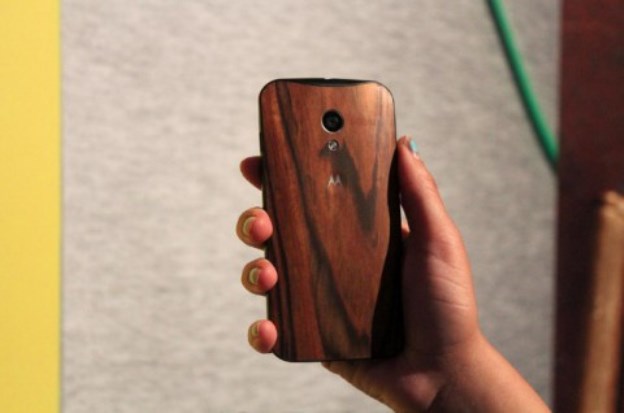 Just above we mentioned the various materials for the back covers, and the photo above, as you've probably guessed, really shows a smartphone with a panel of wood, not textured plastic. Motorola has announced the release of back covers made of oak or mahogany, which is scheduled for the fourth quarter of this year (the exact date yet, sadly, no). For prices also does not say anything, so do not know how much wood panels will be more expensive than conventional panels of plastic.
But not all the news today about the Moto X were pleasant: Motorola officially announced that he would not release a smartphone in Europe. We know that many of you would not refuse to purchase the device, but, alas, it can be done only in the U.S., Canada or Latin America, or use a proven method – buy a smart phone in a foreign online stores. However, the manufacturer has promised to release later a cheaper version of Moto X, which we think will be popular, as many felt the cost of the communicator of $ 200 with a two-year service contract prohibitive. In spite of everything, it is very unfortunate that Motorola does not want to go back to the market in Europe and the CIS, especially given the fact that only in our country, its devices expect a lot of potential buyers.
Read another very interesting article about alternative energy of the Sun, water and air.