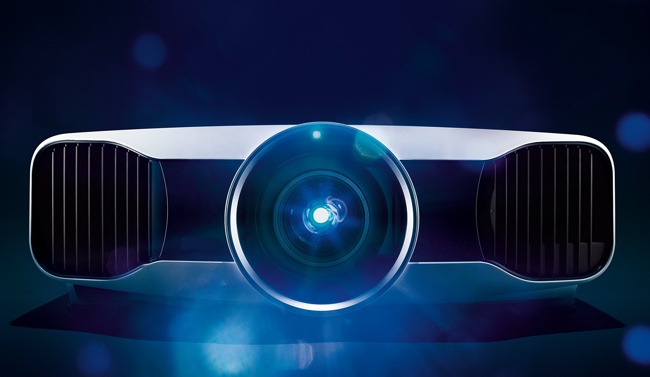 If something in the computer industry really has not changed for a long time, so this method of extracting information. All we are now looking at the monitor, well, or on the display. Even the old science fiction films showed computers and mobile devices, projecting a three-dimensional image directly into nowhere, but here comes 2014, and we still have monitors. Good is the company able to change it, that's just plan to change this by returning to the origins.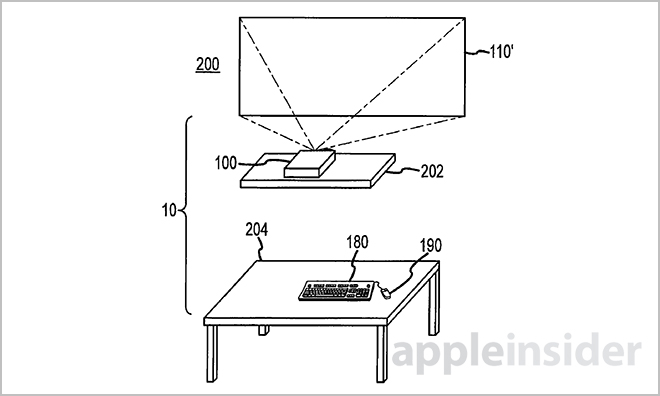 According to the resource techradar.com, desk Patent and Trademark Office recently awarded a U.S. patent for the Apple «desk-free» computer. From the term itself becomes clear that the company from Cupertino has patented something is not a desktop, unlike any laptop or desktop on. Computer and projector in one package – this is what it would look like. Such a device before just nobody did. Typically, use of the projector requires a large enough room, but techradar.com write about really advanced technology projector capable of delivering large enough image from any angle. Computer will communicate with peripheral devices through Bluetooth, but in order to power the miracle machine, you do need to connect it to a power outlet cord. According to the patent, the new «desk free» Mac is not able to work with inductive charging.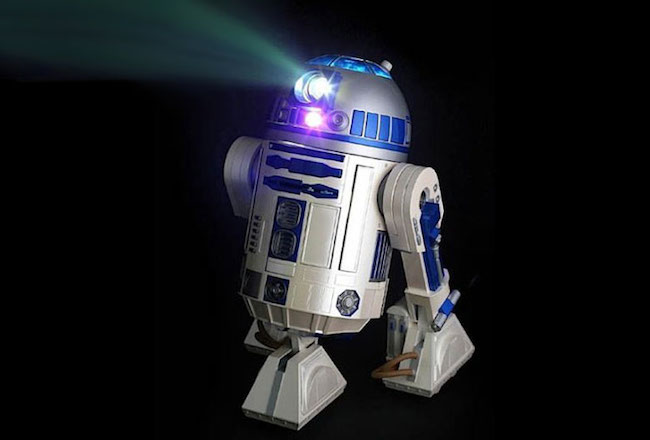 It is quite possible that the next Mac Pro instead of multiple ports for connecting monitors equip built-in projector and wheels that will roll it across the floor. And if the PC will be released in the case of the current Mac Pro, then in a few generations worth waiting analogue of the famous droid R2D2 from Apple. It seems that far away galaxy is getting closer.
Read another very interesting article about alternative energy of the Sun, water and air.