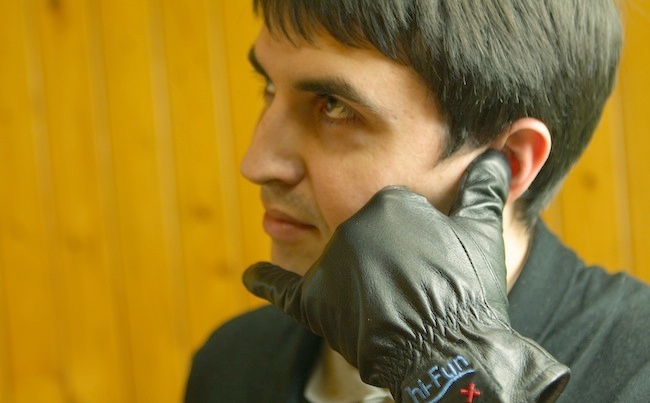 With the proliferation of mobile gadgets Apple is actively developing and accessories industry. First appeared on the market gloves, which you can use touch screens, and then settled in these gloves built Headset Bluetooth , for them to be able to speak. Today in the market there is a wide variety of such miracle gloves, but not all of them are high-quality and stylish appearance. But creating a high-tech accessory, do not forget about its visual qualities, is not it?
As an example of a successful balance of functionality and design we can bring products offered by Hi-Call. The company gives you the opportunity to choose from a wide variety of gloves, on the basis of wealth, preferences in colors and materials, as well as gender.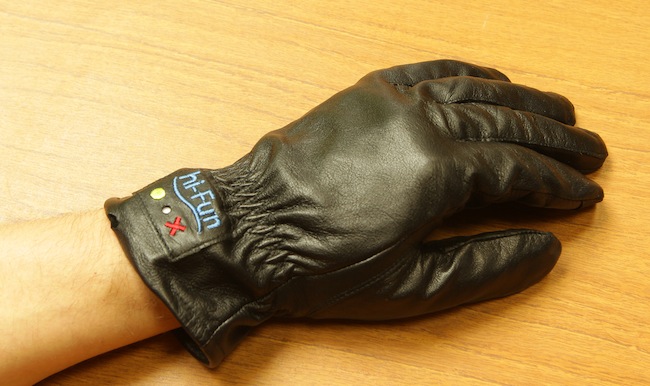 Just say that all three categories of gloves, which we describe below, are equipped with conductive threads in the compartments for large, middle and index finger. This will allow you to use the touch screen iPhone or iPad on the street with the gloves and icing fingers. In addition, these gloves are built-in microphone and ear speaker, so you can use them as a wireless headset. Well, on the outside of the left glove wrist present buttons with which you can accept or cancel calls and talk to Siri.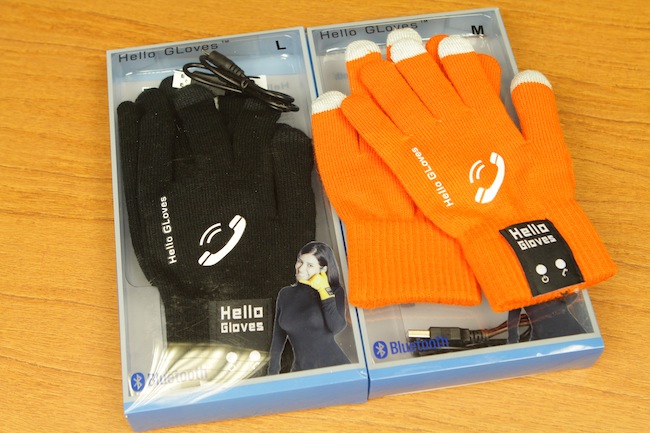 To begin to tell about the most economical model – Hello Gloves. These are nice to touch wool gloves are available in several colors: orange, brown, black, pink and gray. Universal form of gloves, so they can give both girls and young people (the correct choice of colors, of course). Distinguishes this model from the following two topics that her microphone is built into the wrist, rather than the little finger. Ear speaker, by the way, all three models built into the thumb.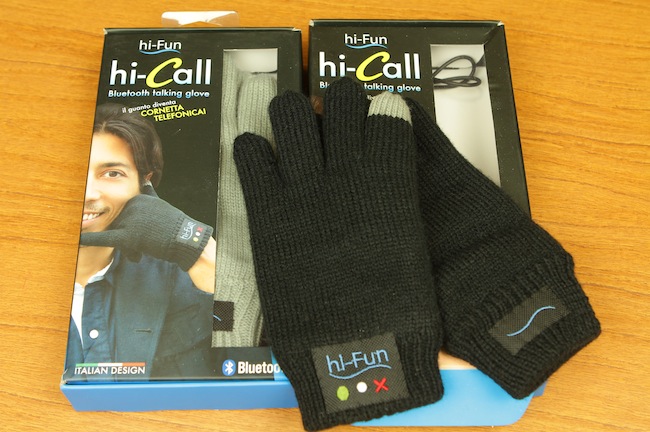 Next model – Hi-Call, which has a more high-quality materials and a more solid colors. As Hello Gloves, these gloves are suitable for use with touch screens and serve as a wireless headset. At the same time, these gloves warmer that will agree, is no less important factor when choosing this type of accessory. Gloves are available in two sizes: male and female M. L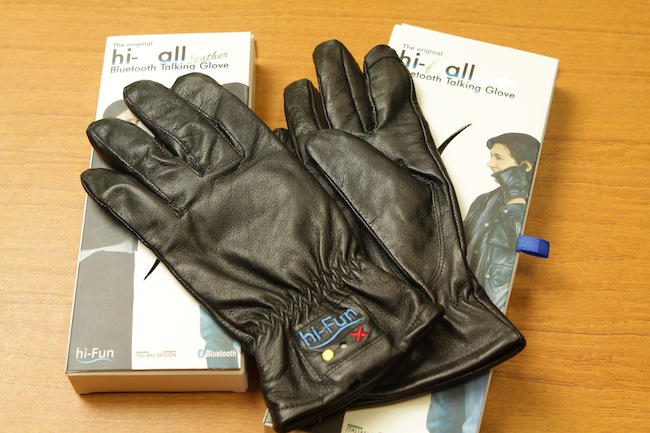 Finally, the top-end model is the member of the family Hi-Call Leather, made of genuine leather. If you not only want to talk to shock others with their own wrist, but also to get hold of a stylish accessory – it's definitely for you. The gloves are on impeccably high level of quality and look very solidly. The only dilemma that may arise is what color to choose – black or red.
To view the prices and to choose the appropriate model of gloves to your taste, color and purse, we advise you to pass on this link to the website of Hi-Call. If you do not know how the original order to surprise your friends for the New Year – look closely at this proposal, because it certainly deserves your attention.
And now – the most intriguing! Since the release of this post online HiPhone.ru counter is started, which will run for 12 hours. If you order it during this period, it has bought the glove headset Hi-Call will get a gift gloves for touch screens iGlove . Do not miss this chance to entertain your loved ones with gifts!
Read another very interesting article about alternative energy of the Sun, water and air.