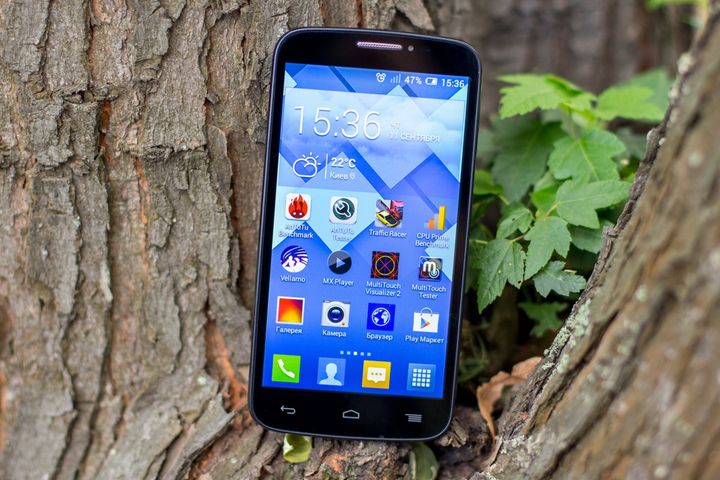 5-inch display, 4-core processor, the function of gesture control and a price tag of $ 160 – this is the "business card" of this model. But what else might be interested in this newcomer in a market oversaturated available Android -dualsim, say on.
Design – ALCATEL ONETOUCH POP C7
When you create a ALCATEL ONETOUCH POP C7 manufacturer used for general line of POP design concept and materials – the device has received a plastic housing with rounded corners and smooth sides.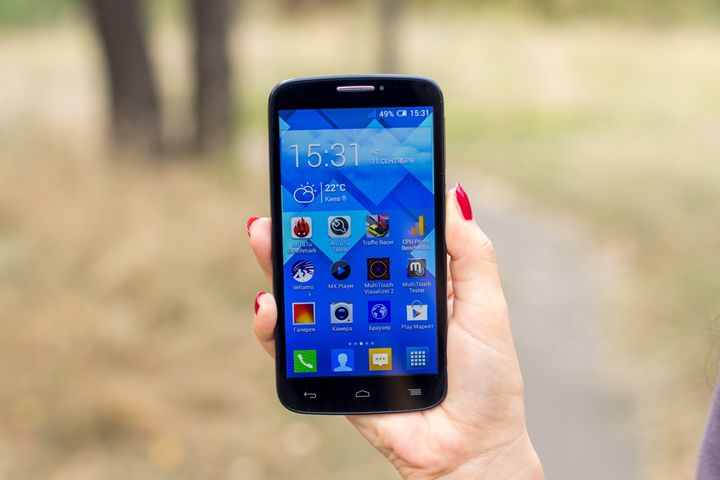 The predominant type of material is matte with a pleasant touch soft-touch coating – of it here the whole back panel. Not received the "tenacious" cover only the side faces border separating the front surface and the back cover of the smartphone.
The entire front panel of the device covers the protective glass Dragontrail – eventually after a week-long test on it a single scratch. Furthermore, there is also oleophobic coating, whereby fingerprints, dirt and dust can be easily removed from the surface.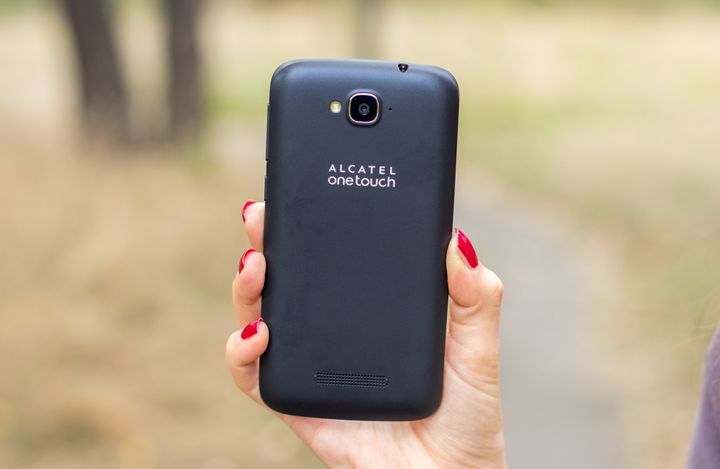 Tube fits snugly and securely located in the palm of her strives to not slip. But to control with one hand, at least the girl is not quite comfortable – the secret is in non-small dimensions, created by 5-inch display. (Cm. Table)
Model assembly quality, including reliable and mount the battery pack on the – no squeaks, no wobbles, no noticeable backlash.
Functional elements – ALCATEL ONETOUCH POP C7
At the top of the front panel ALCATEL ONETOUCH POP C7 are earpiece eye VGA -frontalnoy camera, LED-light and light sensors / approximation, and the bottom microphone and three touch-sensitive buttons.
Recently got a backlight, which is a big plus and still a rarity for budget smartphones.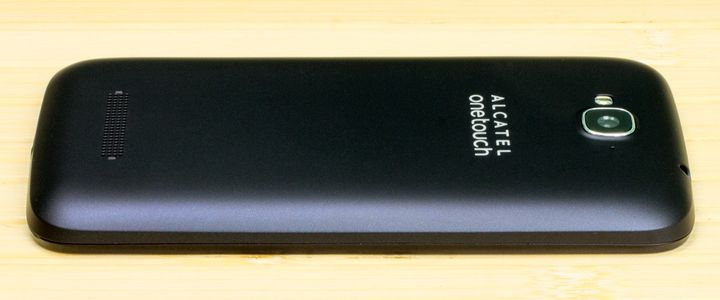 The back side of the device "shared" between a main 5MP camera eye logo of the manufacturer, LED-flash slot multimedia speaker and microphone noise reduction.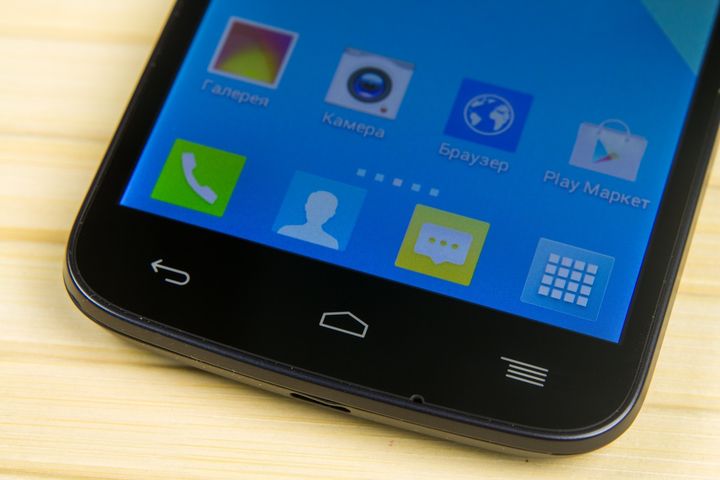 At the top end equip 3.5 mm audio jack, and the bottom connector micro- USB and clearance for cover removal of the battery pack.
Under the last "hidden" battery slot for MicroSD -card and two for the microSIM-cards.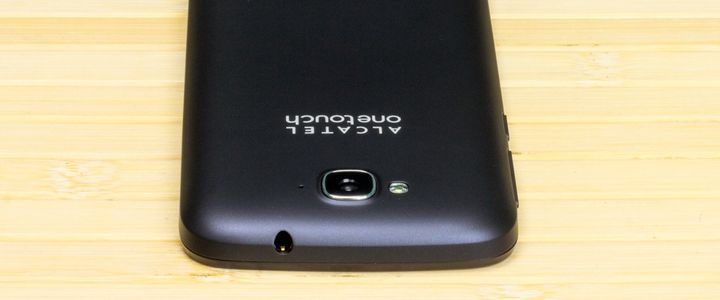 Left no functional elements are not present, and on the right you can see the power button and volume rocker.
Display – ALCATEL ONETOUCH POP C7
The smartphone has a touch TFT LCD monitor capacitive type with a diagonal of 5 inches and a resolution of 480×854 pixels. Pixel density – 196 ppi. Pixelation of images is, and it is noticeable, but over time the eye gets used to it.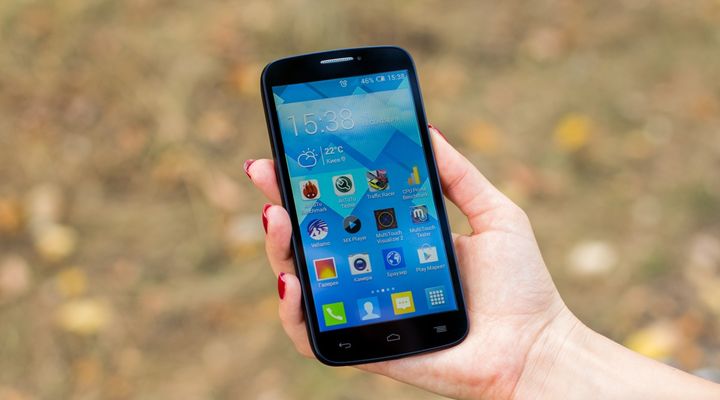 The screen has a good supply of brightness with automatic backlight adjustment. The viewing angles – average, vertically even a little less than I would like. "Behavior" in the conditions of the sun falling on the panel – not bad, but in this case it is best to set the brightness to the maximum level.
Multi-sensor, supports up to 2 simultaneous touches.
Features and performance – ALCATEL ONETOUCH POP C7
Based smartphone SoC lay MediaTek MT6582 with 4-core processor ARM Cortex-A7, the clock frequency of 1.3 GHz, graphics Mali-400MP2. RAM – 512 MB.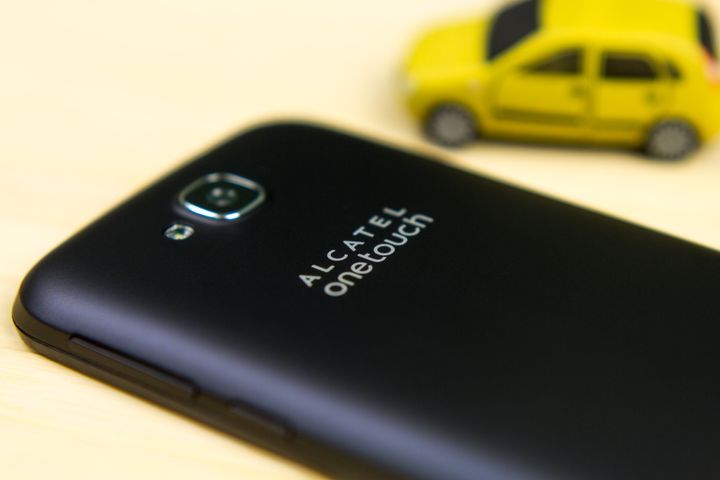 During performance testing, the different benchmarks ALCATEL ONETOUCH POP C7 demonstrated quite expected for their equipment capabilities. In practice, his "iron" easily copes with playing HD -video, casual arcade games and not too resource-intensive programs.
The interface is generally smooth and fast, although some applications sometimes "fall into a reverie."
Memory – ALCATEL ONETOUCH POP C7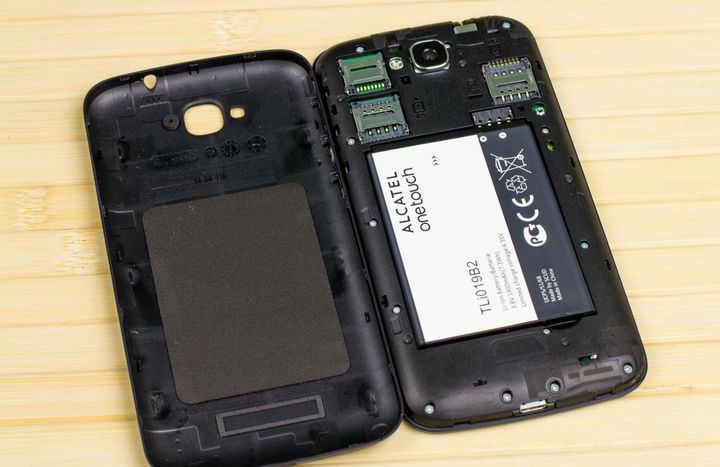 Of officially reported 4 GB of internal memory, the user can use about 1.9 GB. However, this situation is critical I can not name because the ALCATEL ONETOUCH POP C7 has support for microSD memory card maximum capacity of up to 32GB. In addition, you can also connect external devices to the port USB – mice, flash drives, etc..
Wireless modules and interfaces – ALCATEL ONETOUCH POP C7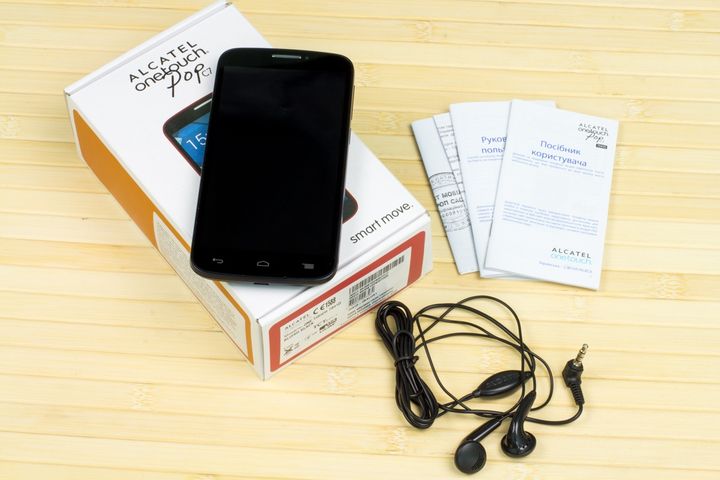 The smartphone is equipped with a standard set of wireless modules: Wi-Fi 802.11b / G / n with Wi-Fi Direct, Bluetooth 4.0 ( A2DP ) and GPS with support for determining the coordinates of additional funds ( A-GPS ). The phone has a function "rassharivaniya" 2G / 3G Internet connection on Wi-Fi – configuration option «Wi-Fi router."
ALCATEL ONETOUCH POP C7 received support for two SIM-cards in the standby mode. He works in networks GSM (850/900/1800/1900) and UMTS (900/2100). The first slot is intended for use as ring tones and mobile Internet 2G / 3G, but in the second card only works in 2G-range.
Autonomy – ALCATEL ONETOUCH POP C7
Capacity removable battery in a smartphone – 1900 mAh. According to the manufacturer while working in 2G-networks – up to 630 hours of standby time and up to 12.5 hours of talk time in 3G-networks – up to 580 hours and up to 8.5 hours, respectively.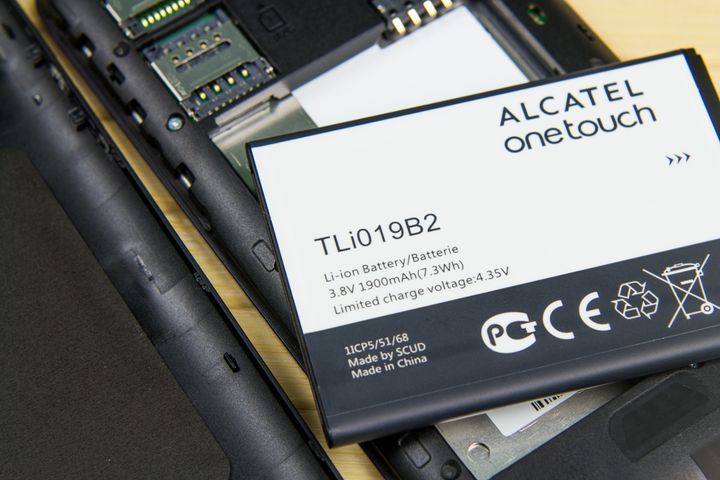 In reality, a smartphone with two active SIM-cards without any problems from one full battery charge runs up to 5 hours of HD-video playback, or one day while playing with the audio.
Provided here saving mode, leaving the user accessible only four basic functions: SMS, calls, calendar and note-book. This restriction extends life devaysa functional without recharging for 3-4 days, depending on the activity.
Camera – ALCATEL ONETOUCH POP C7
Smartphone traditionally has two modules of digital cameras. Front here has a sensor 0.3 megapixels, shoots video at a maximum resolution of 640×480 at 20 f / s.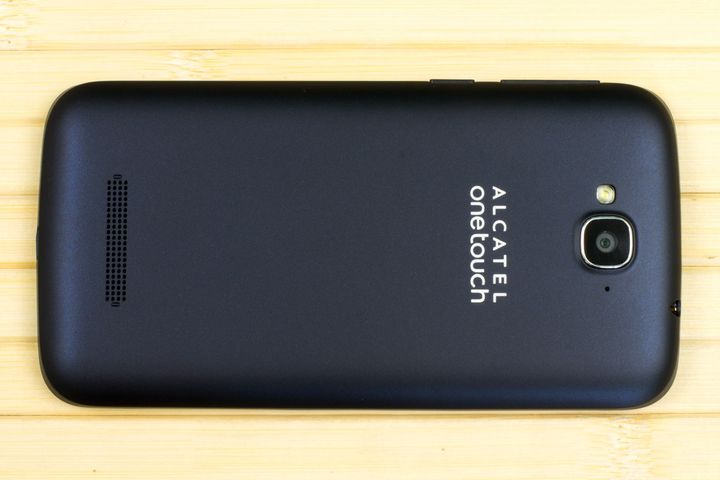 5MP primary records Full HD-clips at 30 frames per second.
It is supplemented by LED-flash and autofocus system that allows you to do quite good for budget-camera photo in good light. Much less clear obtained images taken in low or artificial light.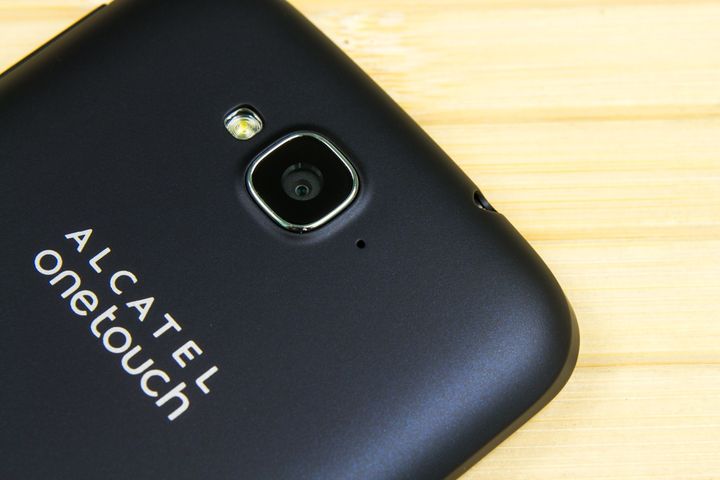 The camera application is simple, understandable, and delight different settings and shooting modes, including HDR.
Speakers – ALCATEL ONETOUCH POP C7
ALCATEL ONETOUCH POP C7 got two speakers – Elementary and speakerphone.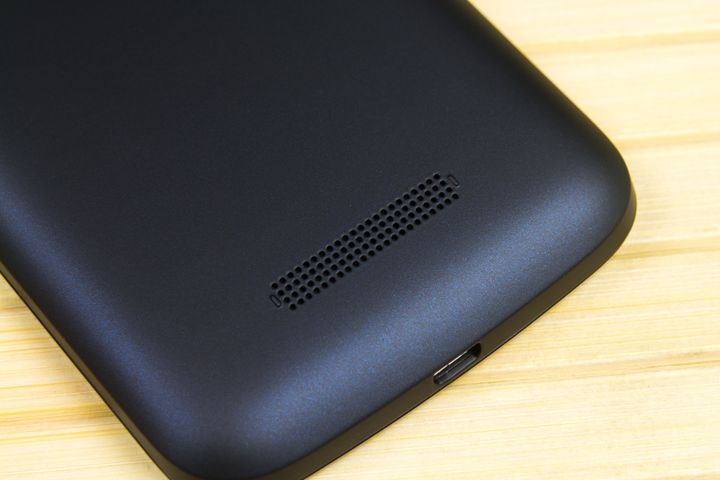 The first has a good volume and sound quality – while local calls could be heard perfectly and I "at the other end of the line" as well.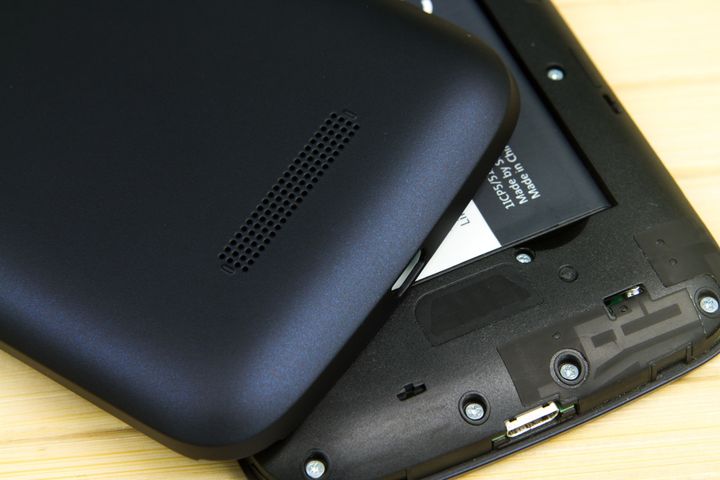 Power multimedia slightly above average. At the maximum level, he publishes several unpleasant ear noises. But the headphones, which are provided by a set of supply and need, including for the integrated FM-radio,ALCATEL ONETOUCH POP C7 "sounds" good.
Software – ALCATEL ONETOUCH POP C7
Smartphone running the operating system Android 4.2.2 Jelly Bean and about upgrading to a more current version of the axis is not reported.
In the presence of a lot of pre-installed applications and games, which, by the way, the user can remove with uselessness. Of the most interesting tools: One Touch Backup for backup, a collection of programs One Touch Smart Live, One Touch Center to synchronize your phone with your PC via USB or Wi-Fi, customers social networks Facebook, LinkedIn, Google + and Twitter, as well as Antivirus, Evernote , Viber, Skype , Shazam, PicSay, FM-radio with a subscription music service Deezer, Hangouts, OfficeSuite office suite and more. al.
Another significant advantage of ALCATEL ONETOUCH POP C7 – Support gesture control. So, for example, to switch the audio track, it is enough to shake the device, turn off the sound of an incoming call, you can turning the device, and to postpone the alarm by turning the phone.
Conclusions – ALCATEL ONETOUCH POP C7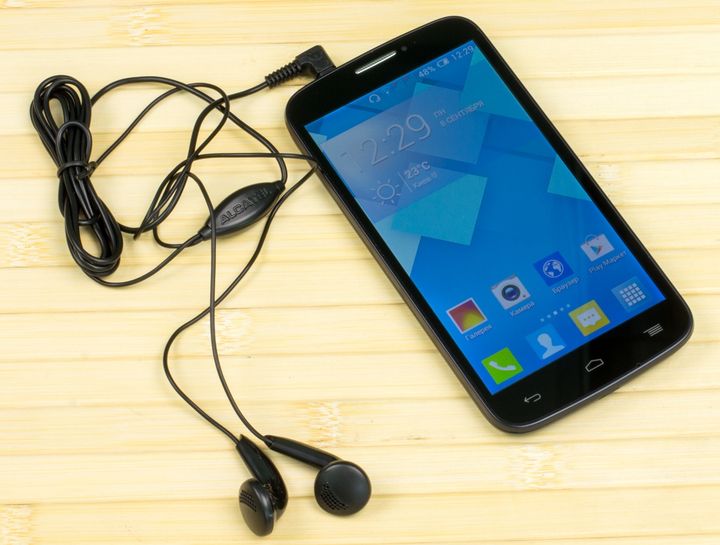 At $ 160 ALCATEL ONETOUCH POP C7 is far from alone in its segment. However, even in this seemingly quite ordinary budget dualsim against competitors found a "highlight" – support functions of gesture control. In all other respects, except for that small amount of RAM, the smartphone is the aggregate performance justifies the stated value.
Pros
– Build Quality
– Protective glass c oleophobic coating;
– Good performance, taking into account the price tag;
– Decent opportunity main camera;
– Gesture control.
Cons
– Poor viewing angles
– Wheeze multimedia speakers at maximum volume
Estimated cost ALCATEL ONETOUCH POP C7: $ 160
Read another very interesting article about alternative energy of the Sun, water and air.