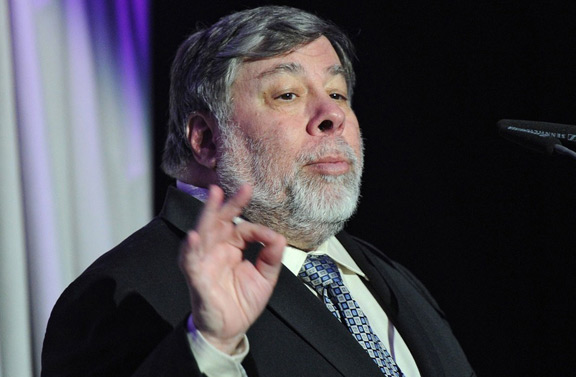 Apple co-founder Steve Wozniak is not too attracts a new smartphone iPhone 5c, available in five body colors. According to the engineer, he likes the more high-tech products.
In an interview with Wired Wozniak explained his attitude to the plastic novelty from Apple:
"I have not observed the iPhone 5c, since it does not attract me too. In fact, many Apple products should first hold in your hands, because only then can we make of them a complete picture. But in any case I am usually more interested in the high-tech stuff, that's why I like the iPhone 4 and iPhone 5 – iPhone 5s and just meets my requirements."
Steve Wozniak is one of the most important figures who stood at the origins of Apple. Co-founder of Cupertino company, which has long retired, often gives a critical assessment of advanced products of their offspring. He does not hesitate to compare the iPhone to other smartphones, openly expressed criticism of iOS, and this makes it particularly valuable comments. Currently Wozniak directing research in the company Fusion-io,-technology flash storage.
"The best thing you can imagine is such, which you previously thought," – said Woz. Ideal candidates for success, in his opinion, may in the future have the applications that you can communicate like a normal person, make mistakes, and artificial intelligence, still in need of development, needs to understand exactly what is meant.
Steve believes that the great success of waiting for "smart" clock. Let some industry experts believe that in 2014 the implementation of the Smart Watch will reach 8.9 million units, and by 2018 – 214 million
"On the wrist I want to see all the smartphone, the entire Internet. I want a larger display than those dimensions that are now offered. Manufacturers have begun to screen dimensions iPod nano, but it's the size of an ordinary watch,"- he said.
Read another very interesting article about alternative energy of the Sun, water and air.