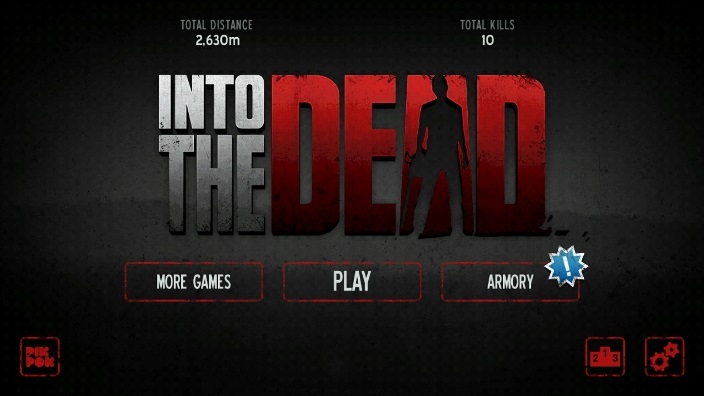 Recently I came across a game that is a mixture of the runner, and shooting a zombie killer. The name of the game – Into The Dead. So it is better to sit down at a push, with nerves if you are not super.
I think that after the warning, you can start.
1.) Developer
This game – a creation of Pik Pok, proslaviashayasya thanks to this game and Turbo. This company has only 1 year old, but her game is to conquer all TOPs and have millions of racing.
2.) Start of the game
When we go in the game we see the logo Pik Pok, made in Horror – style. This screen saver and was loaded. After that, we were shown a short introduction, the essence of which is that we woke up, we have a burning car, followed by a crowd of zombies. We turn around and run back, but there is also a zombie, but they are smaller, so we're running. Then, we propose to select control: there may be different types of control tapami the screen and accelerometer.
– Run, Forest, Run!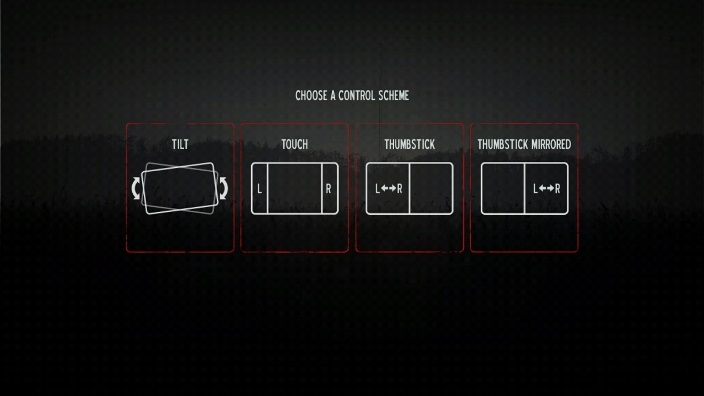 3.) Run!
Finally, the game began. First, we are going to only 2-3 zombies, but their number is gradually increasing. Also, except for the zombies, there are other obstacles: gravesite, poles and fences. Even in the game there are 2 podlokatsii: corn field and forest.
4.) Game Currency and shop
Of course, that for each "race" we'll get the money. They then you can buy weapon, Assistant 1 level (ie, dog, and other pauerapy in Temple Run. * I decided to buy the whole store to show it to you.
* A Freedom has helped me in this.
I think the most interesting thing in the store, it's a weapon. Before, I did not mention about it, because Only after we have been trained, they showed us a sign that the gun is now available. The prices in the store is quite reasonable. For a quick race we get on about 150 -200 coins, and 1 Power Up, for example, costs 100.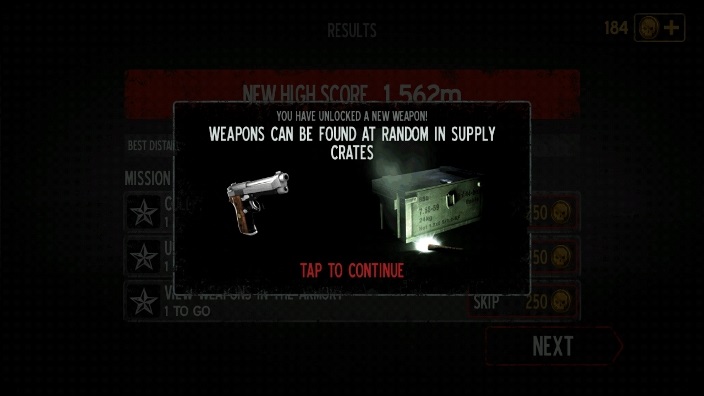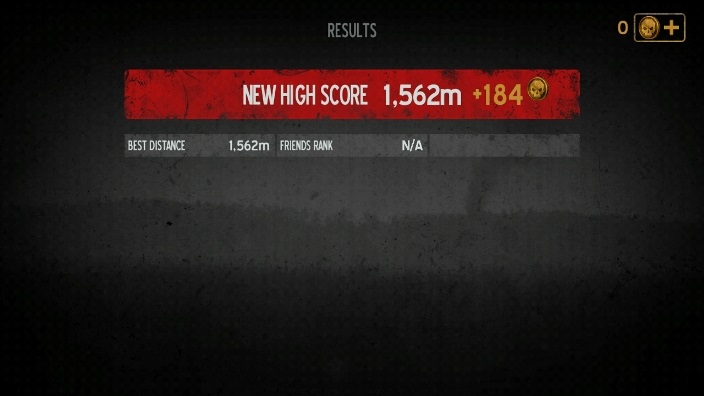 Only available in the store 9 types of weapons, but with the updates it replenishes. That's what has weapons: pistol, chainsaw, drobash, revolver, ultrasound, grenade, shotgun, uh-ka and minigun. Once you bought the weapons you can pick it up at once, thanks to Power Up – have or find here in just such glowing boxes:
Here are some screenshots of them in action:
Now Power Up – ah: in this game before the start, you can select up to 5 Power Up – s. Among them: the delivery of weapons at the start, acceleration up to 1500 m, 50% more boxes of weapons, good weapon comes more often, and in the new update added bonus "Dog komponon who runs ahead and kill zombies.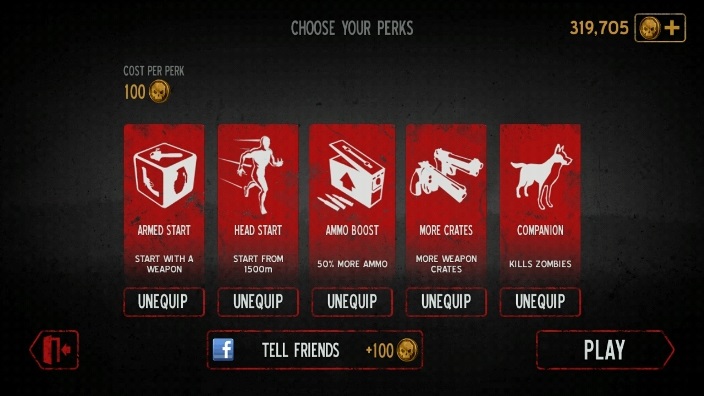 Packs of zombies:
Also, you can change the normal zombies, buying Pak worth 50,000 coins. The game presutstvuet 2 pack: World War and American football. Both pack well developed. After buying it downloads the rest of this pack. Weight per pack – 3.5 mb.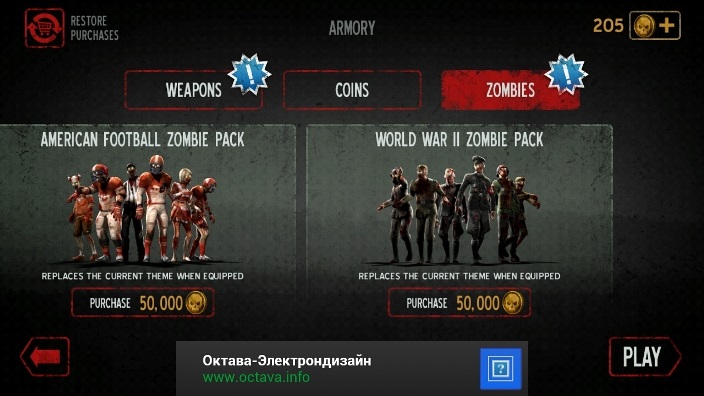 5.) How to play this game to the maximum to put bricks.
1.) Download the game.
2.) If there is a Root, set with Trashbox Beats Audio. If not, then put Dolby Mobile.
3.) Put on the full multimedia sound.
4.) Dress headphones
5). Gasim light
6.) In the game choose the pack "World War II". We play.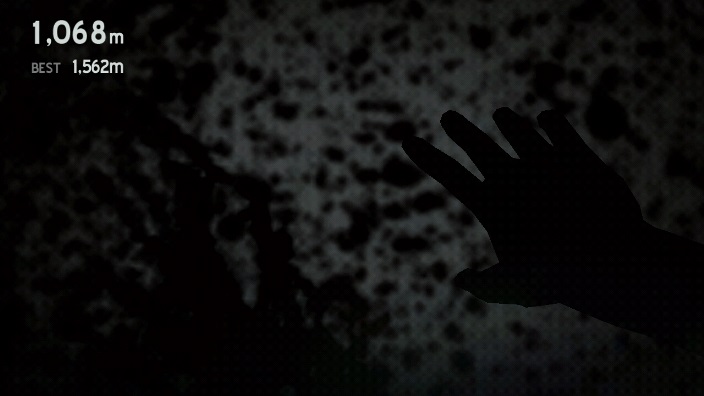 6.) Sound effects.
I think that the sounds made quite realistic and qualitatively. When you approach the zombie, the sound is coming. When you "eating" zombies, too issue the appropriate sound.
Read another very interesting article about alternative energy of the Sun, water and air.