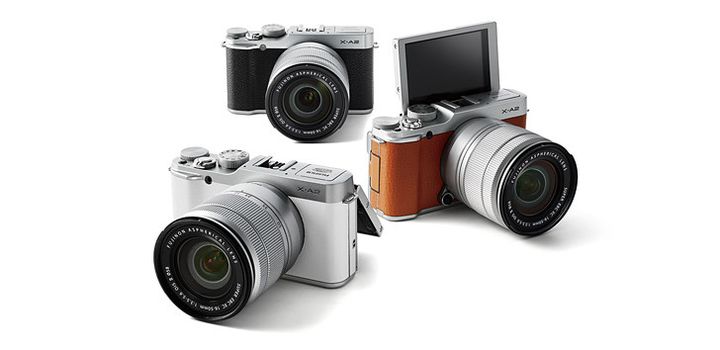 The company Fuji is not the first introduced to the market of photography. Her camera attracted his memorable style, quality and performance of the drawn image. In recent years, the Japanese corporation made a bid for mirrorless camera and made the right decision – every day of their sales are growing rapidly, and new models are constantly being improved and already hard to compete with DSLRs. The hero of our news – restyled version of the budget DSLRs Fujifilm X-A1 – model, which received the name of Fujifilm X-A2.
Fujifilm has finally decided to equip their product swivel screen. On the new version of the camera, the 3-inch display with a resolution of 640 x 480 pixels. He knows how to turn on one axis and clearly sharpened by an extremely popular contemporary genre of photography – "Self." Actually, here and guessing is not necessary. Rotation angle of 175 ° and switch functions Eye Detection AF, which focuses the camera in front of a man on the other side of the screen are clear proof of that. In addition, the X-A2 bothered to get a new filter Classic Chrome. As presented in the parallel model of the compact Fujifilm XQ2, filter simulates the warm tube foil color.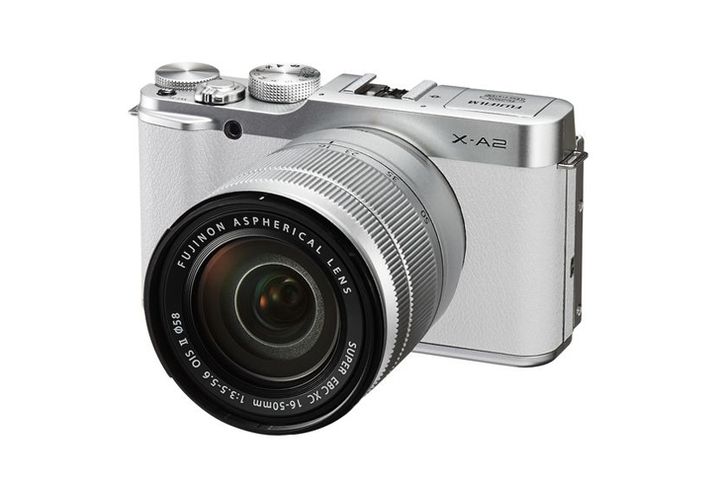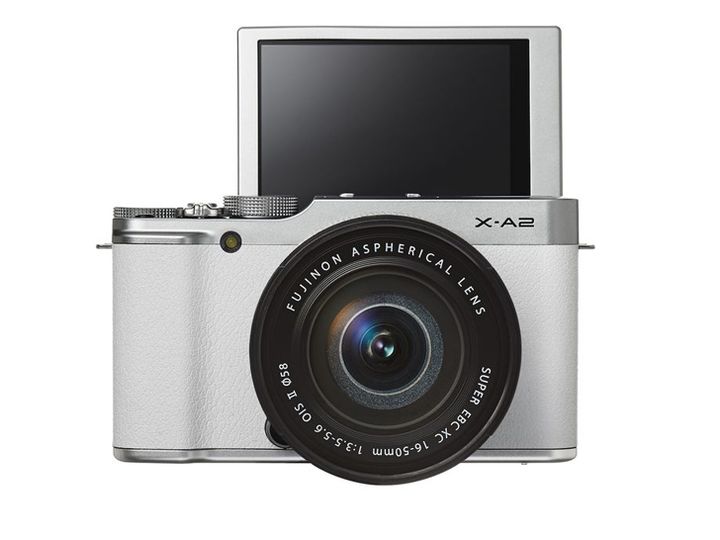 The camera is controlled by a processor EXR Processor II. At its heart lies a 16-megapixel sensor format APS-C, made by technology CMOS. Standard ISO 200-6400 sensitivity range can be expanded to 100-25600, allowing hand-held photography in low light. Built-in flash camera automatically selects the brightness depending on the distance at which the subject. It is effective at a distance of up to 7 m.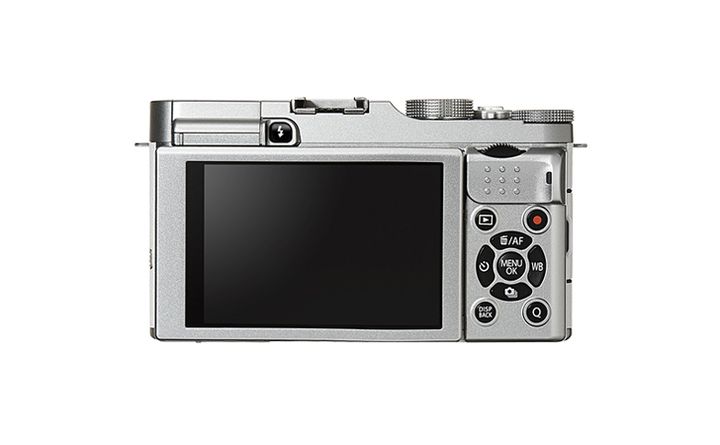 The ergonomics of the camera as always, Fuji, at altitude. But the touch screen is still would not hurt. And that complicated prilovchilis, for example, to reset the photo on Wi-Fi, which is also installed inside the beginner.
Especially with this camera were announced two updated lens – Fujinon XC 16-50mm f / 3.5-5.6 OIS II and Fujinon XC 50-230mm, f / 4.5-6.7 OIS II, which will be covered separately. On the shelves of a new camera, you can start looking as early as February. Included with the lens 16-50 mm it will be available for $ 550, and with a long-range 50-230 mm – for $ 600. The choice also will feature three colors: white, black and brown.
Read another very interesting article about alternative energy of the Sun, water and air.