So the day came when the sms you will terrorize not only cellular operator and taxi service, but also a refrigerator, a TV and even a washing machine. And if on the territory of Europe spam legally banned from the operator, the useful information from the household appliances you will buy at will. Wrote one of our commentators: "Not far off days when all without a brain can get out of the house …" It seems wrong. LG Electronics began selling smart appliances. While only in Korea. But rasskazt about it is not a sin, just the idea really started in the market.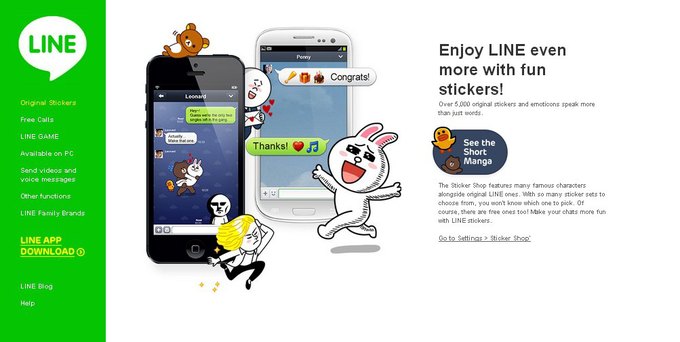 First system HomeChat presented at IFA-2014. Since then, the fridge really set the camera and in the oven and stiralku – Wi-Fi and NFC modules. Today in Korea refrigerator able to watch a shelf life of your products that will send you a picture of the products, so you know what to purchase for dinner. May even offer recipes of existing edible, given your preferences, indications doctor diet. A sort of substitute nutritionist. If even the refrigerator after 7 did not give chocolates, prices would not have him! Oven also can tell you the recipe for dinner from existing products, if you tell her what you raskazal refrigerator. That is, itself a list of available products. What can windshield? Choose a washing mimicking for your laundry and report when she dostiraet. The video shows another vacuum cleaner, TV and even poketfoto (a printer and I have), but it is still unfinished projects.
All equipment will communicate with you via messenger Line. She understands the easiest human text (currently only English and Korean, more – more), and even speech. It is reported that the device distinguish even 40 stickers! However, I do not know, would send his stiralka gleeful smiley in response to sms "Wash over." But something nice in it. And if you suddenly send me a sticker oven where Zaets chews carrot with the caption: "From the available products do not cook. Refrigerator writes that it almost empty, "I'll be in a stupor. At least the first month of their communication is generally better not juzat. That brain cancer is not caught …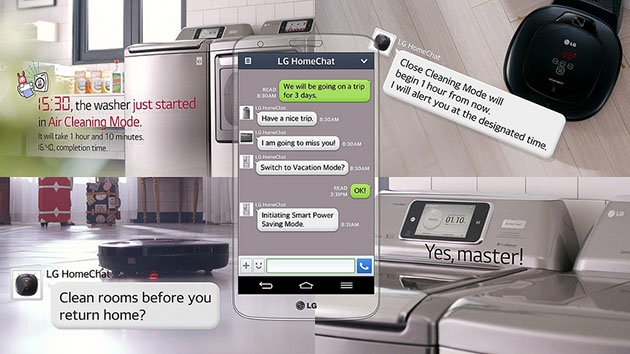 Still at home appliance has three automatic modes: holiday, long trip and the return home. Even fleeing in unplanned business trips, you can write the refrigerator to energosbereshayuschy he moved to the regime or change temperature storage products. And he, in turn, will you kindly smsit about each overdue yogurt, if you really will not be very long back and send you pictures of ham with the caption: "Come home, dear master!" However, how much will cost a clever technique is still unknown. But it goes without saying that the courtesy and intelligence will have to fork out a lot. But you have time to think about whether you need a fridge. Unlikely we will see this technique in Europe until the end of 2014. And you want to "truck" advance informed you that the house is no beer, no milk?
Read another very interesting article about alternative energy of the Sun, water and air.