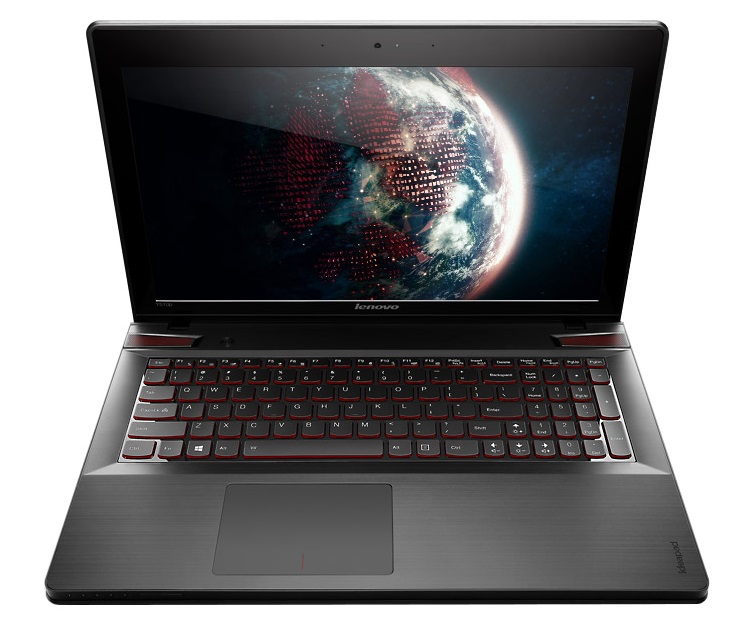 The market of gaming laptops is constantly expanding. But the problem of the availability of these devices is often discussed gamers. Lenovo IdeaPad Y510P – this is a budget gaming laptop, which due to its price will be available to those whose framework does not allow the budget to purchase a device like Dell Alienware.
Design
Lenovo IdeaPad Y510P design has not changed since the days of his predecessor Lenovo IdeaPad Y500. Lenovo IdeaPad Y510P has all the same thick, durable, stylish body. The cover of our laptop is made of brushed aluminum, and it flaunts a small logo of the company.
Interior unit is fairly well matched with the exterior: the palm rest has a panel of brushed aluminum trim and a red backlit keyboard, which looks very impressive.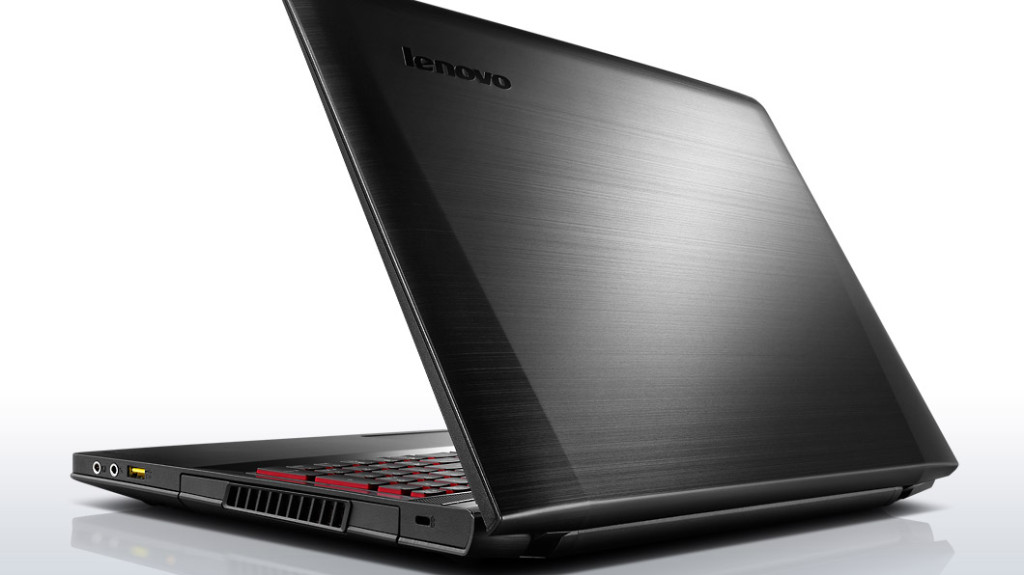 As mentioned earlier, Lenovo IdeaPad Y510P is a thin laptop. Its thickness is 36 mm with a diagonal of 15 inches and a weight of 2.9 kg. It's not so much for a gaming notebook, because there are devices that weigh more. Thus it is necessary to take into account the fact that the Lenovo IdeaPad Y510P has two discrete graphics cards.
 
Input Devices
Lenovo IdeaPad Y510P keys have a comfortable rounded shape and stylish podvetku red. They have a good average speed and quick enough returns, which is manifested in the great work with text files. In this case, the keyboard does not flex anywhere, so work on this laptop is nice. Lenovo IdeaPad Y510P also has a numeric key block, the presence of which is a huge plus.
Touchpad for Lenovo IdeaPad Y510P also looks quite stylish. The distance between the keys spaced thin red stripe through which the touchpad fits well into the interior of the computer. The touchpad has a soft-touch matte finish that provides the right grip with finger. In addition, the touchpad buttons are pressed without fanfare.
Screen
Lenovo IdeaPad Y510P has a quality 15.6-inch display with a resolution of 1920 X 1080. For a gaming laptop that decision is not unusual, because in many games you want to play without missing even the smallest details. Contrast and brightness of the display at the Lenovo IdeaPad Y510P is very high. The screen is really pleasing color saturation. In addition, the display Lenovo IdeaPad Y510P has a very high brightness, making it comfortable to use in the solar time of day. Viewing angles of this display is also great, their width would be enough to place the screen in a small company.
Lenovo IdeaPad Y510P has on board a modern processor generation Intel Haswell Core i7-4702MQ with a clock frequency of 2.2 GHz, 16 GB RAM, solid state drive capacity of 24 GB and a rather slow hard drive capacity 1000 GB and a rotational speed of 5400 rev / min. In addition, Lenovo IdeaPad Y510P has two powerful discrete graphics card nVidia GeForce GT 750M with 2GB of internal memory. With this configuration, Lenovo IdeaPad Y510P be able to pull all of the modern game without any difficulty.
 
Interfaces
The left side of the Lenovo IdeaPad Y510P endeared himself to the 2-port UDB 3.0, RJ-45 port, HDMI and VGA video outputs and AC-adapter port. On the right side there is a so-called optical drive Ultrabay, lock Kensington, another port USB, this time 2.0 and two 3.5 mm audiodzhek for microphone and headphones.
 
Output
Lenovo IdeaPad Y510P – this is a relatively inexpensive and efficient gaming laptop. Some characteristics of the Lenovo IdeaPad Y510P is better than that of its more expensive competitors. For example, our laptop has a very high quality display at a low price, a powerful stuffing and thoughtful design. Lenovo IdeaPad Y510P – a device for those who like to run video games on maximum settings.
Read another very interesting article about alternative energy of the Sun, water and air.