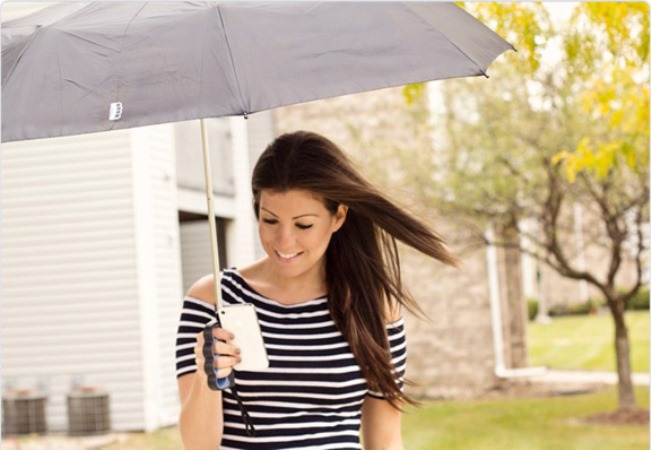 In today's world often have to face (literally) with people who do not look ahead and not even his feet, and the display of its smartphone, typing "sms" or e-mail message. Simplify your life so iPhone users in rainy weather gadget from a company called Brollytime, sales of which began this week.
Umbrellas Brolly, which produces an American manufacturer, equipped with a special pen, which provides an opportunity to gain SMS-message, send tweets or statuses VKontakte, easily holding umbrella with only four fingers of one hand. The thumb is free to work with a mobile phone. Accessory went on sale for $ 20 .
By the way, for the use of Brolly in the U.S. city of Fort Lee (piece of New Jersey), you can receive a fine of up to $ 120. There's not allowed to type SMS on the go.
The study found that people read and type text messages on the go, a 60% greater risk quietly get off the road, than those who just go on talking on the phone. The initiators of the law complained that people are so passionate about their devices, they do not notice the passing cars, traffic lights, lampposts and other signs warning of the danger.
Read another very interesting article about alternative energy of the Sun, water and air.