The District of Los Angeles will provide all 640,000 pupils tablet iPad. In the first phase the unit will have 31,000 students, which will cost the city $ 30 million Full equipment of educational institutions will be completed by the end of 2014. Project managers believe that children should get used to "communicate" with similar technology from an early age, because at the moment it surrounds us on all sides.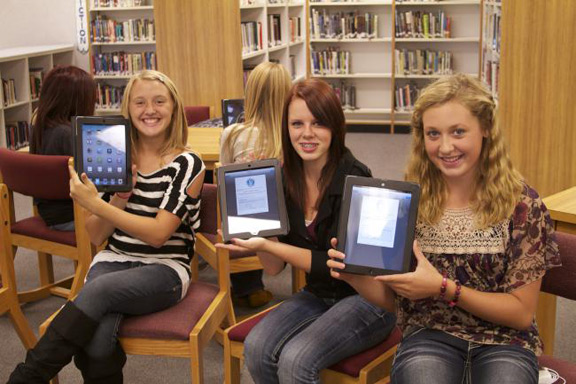 As theysay in the media, in every iPad case costs about $ 1,000. Where such costs are not entirely clear. At present the price of the most expensive modifications iPad 4 is $ 930. And this is for a version with support for 4G and 128GB of memory, which is unlikely to need school students.
Perhaps the reason lies in the "filling" of tablets educational materials consisting of a special software, and textbooks provided by publisher Pearson. Though even with that in mind, the price of iPad seems too high.
The total number of students, who until the end of 2014 to get the plates, up to 640 000 people – and this is more than $ 500 million
Among the advantages of iPad usability study indicates the possibility of interactive lessons, progress tracking, and many other factors.
Recall the Moscow students in experimental mode also transferred to "iPads" and online tutorials. In the approved list of the 11 books of the advanced format includes Russian language (grades 5-9), literature (Class 5), the history of Russia (7-8 grades), Mathematics (Grade 5), algebra and geometry (7-9 grade), Physics and Chemistry (grade 9) and biology (Grade 7), visual arts and music. Try out the new technology in action 60 school pupils were able to Moscow.
Electronic textbooks have become embedded in Russian schools in September 2011. The first with the ability to browse books on screen tablet faced students of classes 6 and 7 in 9 regions. As stated in the Ministry of Education, a massive shift of the textbooks in the iPad will not happen before 2017.
Read another very interesting article about alternative energy of the Sun, water and air.