Two new smartphone Nexus have different screen sizes and resolution displays, different processors, and even different prices. Yet they have much in common, for example, both a smartphone running on Android 6.0, both have the same 12.3-megapixel main camera, and both are equipped fingerprint reader. Furthermore, Nexus 5X and Nexus 6P have USB Type-C ports.
Despite the fact that the USB Type-C supports data transfer speeds of USB 2.0, however, they have a number of useful features, such as fast charging.
Nexus 5X and Nexus 6P come with a cable that is equipped with both sides USB Type-C port. And there is the first thought – what will happen if Nexus 5X connect to the Nexus 6P with such cable?
Yes exactly! You can use a one smartphone to charge another.
After the cable is connected, a smartphone will automatically begin charging. I do not quite understand how smartphones determine who has to charge the other, but you can always change their roles.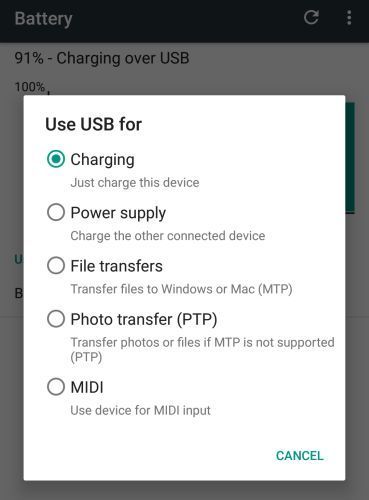 Just open the notification panel and you will see "USB to charge." Click on it, and a screen appears that asks for what you use USB. You can choose to recharge or power.
Theoretically, this function can be used to charge a smartphone with a tablet, or vice versa. In practice, we have seen that you can use Nexus 5X and Nexus 6P charging each other.
I tested one more interesting thing: Nexus 6P connected to the old Nexus 5 with USB Type-C through a cable USB Type-A and Type-A USB via micro USB-adapter. Thus, I was able to charge the Nexus 6P using the Nexus 5.
Android-Police says that other devices have similar features: all phones and tablets with ports USB Type-C supports one-way charge. In the near future this method may become the standard, as the market appears more and more devices with the operating system Android 6.0 Marshmallow and USB Type-C ports.
Read another very interesting article about alternative energy of the Sun, water and air.