Sometimes the only way to restore the normal operation of the smartphone – to reset all the changes that you have made. Hard reset is useful if HTC Sync Manager does not see the phone in general.
Today we find out how to hard reset HTC One M8 and what you need to do before and after hard reset.
Hard reset HTC One M8
Let's start with the bad news. Hard reset means that smartphone memory will be completely cleared. All apps and games that you've installed, all music and video, all photos – all this will be deleted from the memory permanently.
How to avoid it?
Back up data using HTC Sync Manager
Activate saving contacts, mail and other data to Google server
Connect services that allow to do automatic backups of photos (Google Photos, Dropbox, QuickPic etc.)
Configure backups to remote cloud drives (Box, Dropbox).
Before you begin, make sure that important data is backed up.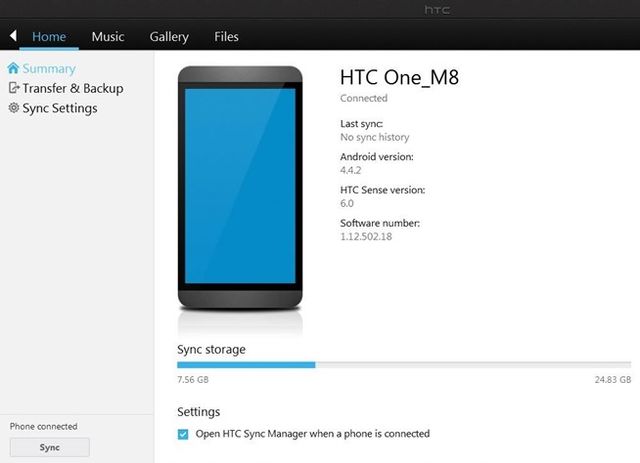 Do not forget to download HTC Sync Manager from official site htc.com, install it and create a backup of the data. If you need to restore data on your phone, the program will facilitate you the process.
However, the program does not help if your smartphone does not turn on. In this case, you need to hard reset HTC One M8 from Recovery menu. To boot the Recovery menu, hold down the Volume Down button and Power button. Wait until the image with three Android characters appears, then release the buttons.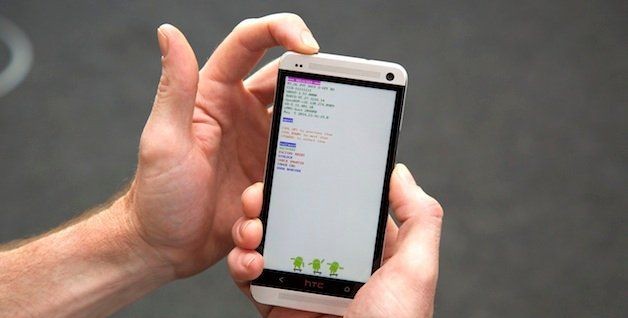 Do not be confused: the combination of different (volume up and power button) is used to take a screenshot on HTC smartphones.
Use the volume buttons to select "Factory Reset". Remember: in recovery mode the touchscreen does not work. Use the volume button to navigate the menu and the power button to confirm your selection.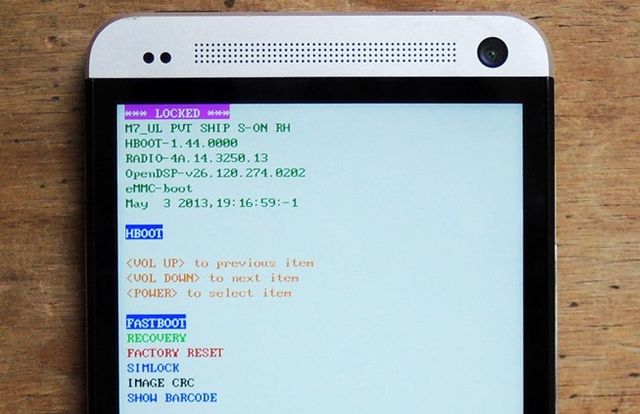 After that, your phone will restart with reset all settings. It may take time, but that's okay.
If your smartphone is turned on, and you have to do hard reset HTC One M8, for example, for sale or smartphone works with delays, then you can hard reset smartphone through Settings menu.
Enter Settings;
Select Backup & reset;
Click "Reset phone";
Confirm the reset by pressing "OK", or "Reset phone" and "Delete All".
What to do after hard reset HTC One M8
If you are going to leave with your smartphone (sell or donate it), then nothing else to do. But if you're going to continue to use it, you need to restore it to its working conditions – data and applications.
Have you already download HTC Sync Manager for Windows? If not, you can always do it on the official site. Do not forget to backup data before hard reset. If you have not done a backup before hard reset HTC One M8 then you can restore your smartphone from the last backup copy.
Read another very interesting article about alternative energy of the Sun, water and air.