If you have problems with iPhone, before calling for repair service, you can try to hard reset iPhone 4S.
Hard reset often helps with the following problems:
iPhone does not turn on;
spontaneous reboots;
iPhone crashed. The screen is white (red) color. It does not have any information.
Simple way to hard reset iPhone 4S
Turn off iPhone.
Press and hold Home button and Power button until Apple logo appears.
When Apple logo appears on the screen, release both buttons and wait until iPhone reboots (20-40 seconds).
After that, you should see the screen of original settings. Now you need to configure iPhone 4S from the ground up, as you did after purchase: unlock your device, select the language, country, wifi-network, etc.
Hard Reset iPhone 4s if you forget Apple id
If you need to Hard Reset iPhone 4s without apple id (eg forgotten password from Apple ID or purchased a smartphone is not at an Apple retail store), you can use instruction, specially prepared for this purpose.
It should be noted immediately that the function on iPhone "Find iPhone" must be turned off, otherwise this method does not work.
First you need to open iTunes on your computer and connect it to your iPhone 4S using a USB-cable. Then hold down both Home button and button to lock the screen for 10 seconds. Releases Lock button and hold Home button for about 5 seconds. A little later you can release Home button.
You can release Lock button when Apple logo disappears from the screen. Home button must be released only when iTunes detects iPhone 4S in recovery mode.

Follow the instructions appearing on the screen. You can Hard Reset iPhone 4s without apple id and update the software, of course, if you want.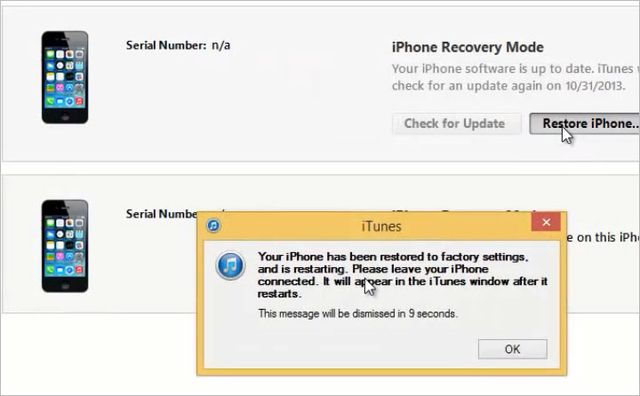 Warning
We highly recommend not to buy Apple devices from unofficial sellers, so you do not have to use this manual to Hard Reset iPhone 4s without apple id.
Read another very interesting article about alternative energy of the Sun, water and air.