GoPro is a brand that dominates on the market of sports action cameras. For many people GoPro has become synonymous with this type of devices. Due to the fact that company is constantly increasing its market share, it was decided to release new models, and hiring more staff. Unfortunately, in recent years GoPro cannot cope with the situation, as evidenced by the increase of 7% of the workforce. In addition, it was decided to reduce the range of the most action cameras.
Initially, GoPro has received wide popularity due to quality cameras and the lack of competition in the market. However, over the last year Chinese companies has changed situation dramatically. Despite the fact that GoPro is still the leader on the market of action cameras, but many users need a compact, inexpensive camera, such as Polaroid Cube+ or Xiaomi Yi Action Camera. Also, if people had already bought an expensive action camera GoPro, they have not reasons to change it to a new one. That is why American company has a financial loss over the last year.
Financial report shows that in the last quarter of 2015 GoPro recorded a profit of $436.6 million and a net loss at the level of $45.5 million. For comparison, in the same period of 2014 we saw $122 million profit.
All this has led to the fact that the company began to seek how to save. First, it was decided on the dismissal of employees, and now announced a significant reduce of the range of models.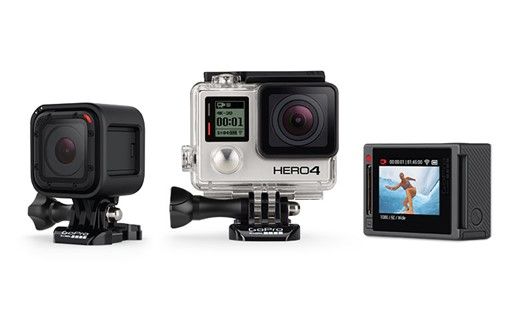 The president CEO GoPro, Nick Woodman, said that GoPro will offer only three cameras since April: Hero 4 Black, Hero 4 Silver and Hero 4 Session. Their prices will have to be from $199.99 to $499.99. Thus, American company will stop to sale Hero+ LCD, Hero+ and Hero. It should be noted that the creation of some of them was a reaction to the increasing competition of Chinese companies. But it seems that the struggle in the lower segments of the market has failed, so GoPro focus on more expensive models.
Read another very interesting article about alternative energy of the Sun, water and air.