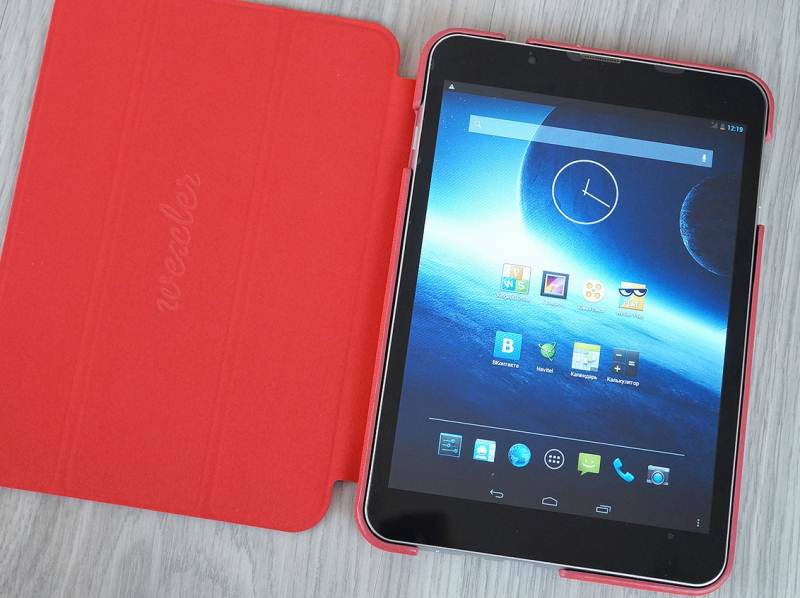 Tablet, concurrently working telephone, long been no surprises. Another device Budget Wexler received from not only the phone function, but also the opportunity to work with two SIM-cards, both with support for 3G. While Wexler Tab 8q – not the typical smartped, and a full eight-inch tablet. The rest of his familiar characteristics: resolution of 1024×768 pixels, quad MediaTek MT8382 1,3 GHz and 5 megapixel camera. Let's see what it looks like in practice.
Package and Accessories – Wexler Tab 8q
The tablet is packed in a good box of hard plastic, traditionally Manufacturer white, minimalist and with the same "big-eyed" logo Wexler. Packaging, perhaps even elegant, it can be considered a gift.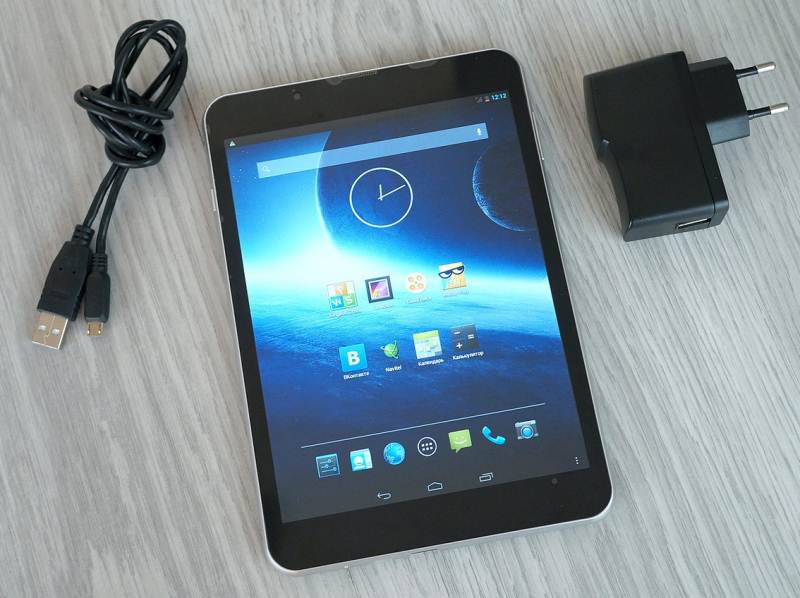 Under the hood – packed in a soft foam pad, a short instruction and charger with USB cable in a separate box.
Appearance – Wexler Tab 8q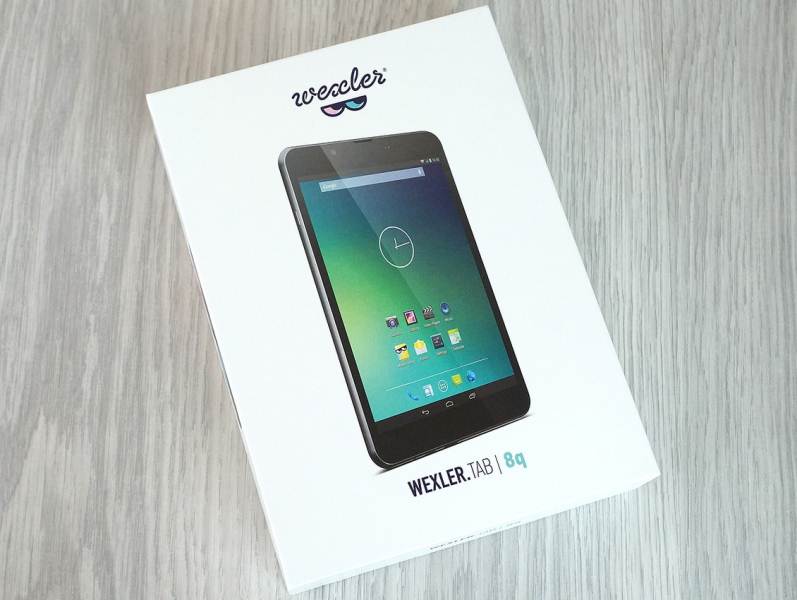 Appearance at Wexler Tab 8q simple enough. Glass front panel and the plastic back plate painted framed by the metal rim. Dimensions of the device are 202 x 138 x 9 mm, and its weight – 380 grams.
Located on the front facing camera is shifted slightly to the left, and above it is placed in the center of the earpiece. Around the screen – small black frame.
Taken out volume rocker on the right side, and on / off button – on the left.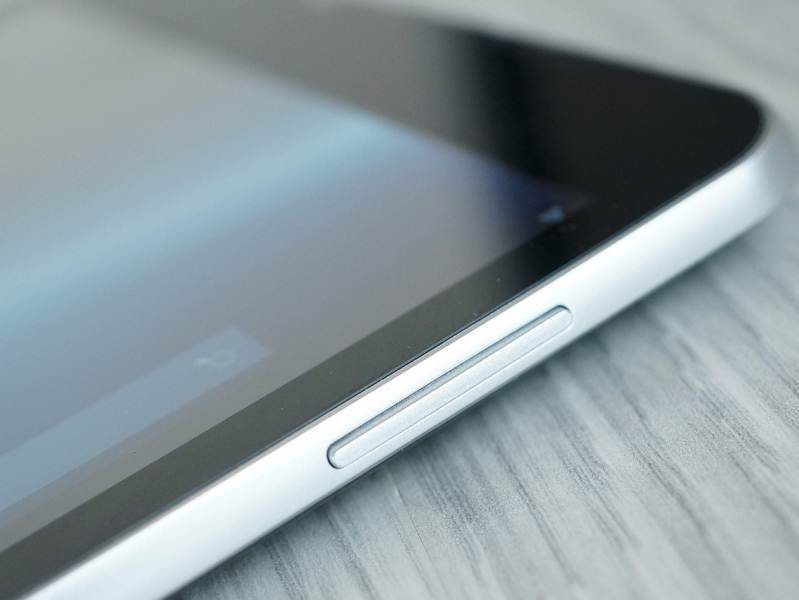 At the lower end of the body fit microphone, micro-USB connector and socket miniHDMI. At the top there is a headphone jack.
Part of the rear panel – removable, which is a rarity for tablets. Below the top of the back cover hidden connectors for SIM-card and the memory card slot microSDHC.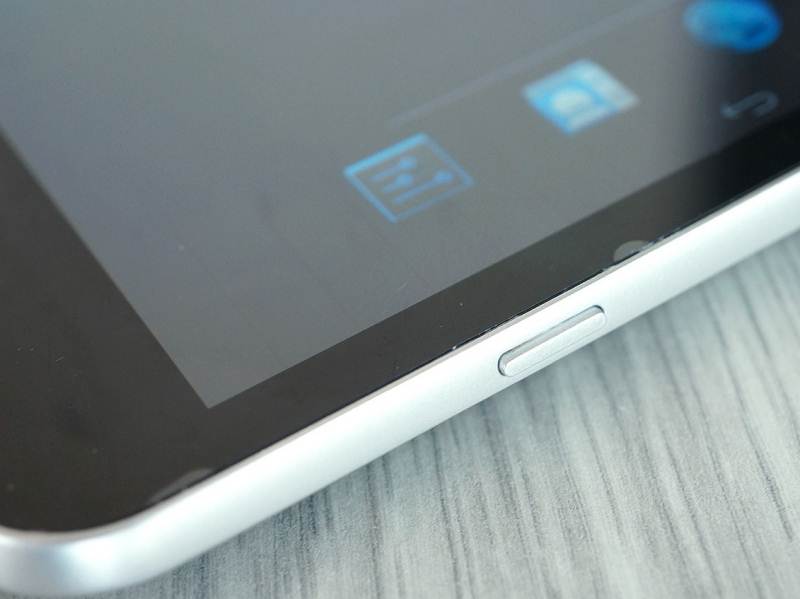 The main camera is moved to the left corner of the panel, it is located under the flash. Logo Wexler, also supported on the cover, flipped vertically and read in landscape mode.
The rear panel has an interesting "pixel" texture. However, since plastic mat, it is evident only in the light.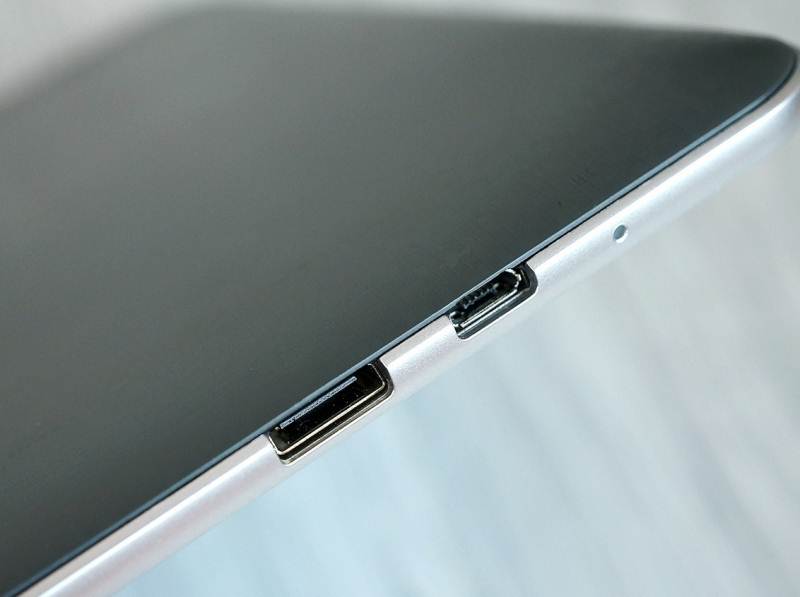 Assembled plate well without backlash, compressive body is not pressed. It looks solidly and reliably, and in the hands felt the same way. Conspicuous plastic edging, but expect design budget unit does not have a real metal.
Ergonomics – Wexler Tab 8q
The tablet weighs 380 grams, which is quite noticeable for this diagonal. However, the relative weighty work with him comfortable: it is still possible to effortlessly keep on weight, plus in his hand he is fine and does not slip. Except that you can find fault with the buttons – I would like them to be harder.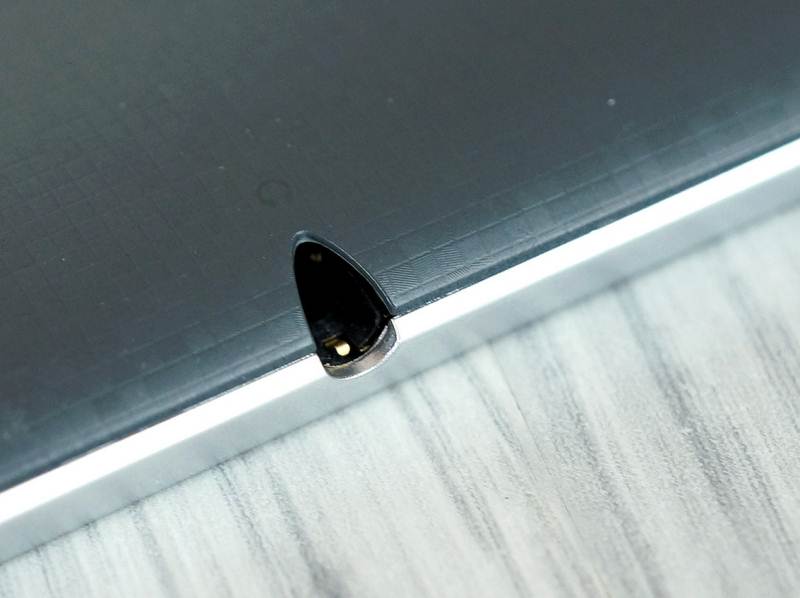 Cover plate rather reluctantly leaves his place, and in no hurry to get back, not snapping into the grooves. SIM-card, too easy to insert, remove, they are a bit stuck in the sockets, so you have to refrain from frequent change "simok" or microSD.
Screen – Wexler Tab 8q
Tablet was glossy capacitive display with a diagonal of 7.85 inches, made by technology TFT IPS and coated with a protective glass. Screen resolution was 1024×768 pixels, and the number of pixels per inch – 163.
Screen color reproduction is good, except that the black color is not enough depth. Display brightness is not ideal: the midday sun to see the image difficult. But for indoor and outdoor lighting in cloudy weather with enough headroom. Viewing angles are not a record, but very decent. In addition, the screen is not easily soiled and almost no glare.
Sensor detects up to five simultaneous touches and in most cases does not slow in recognizing gestures. Display settings let you change the font size from small to huge.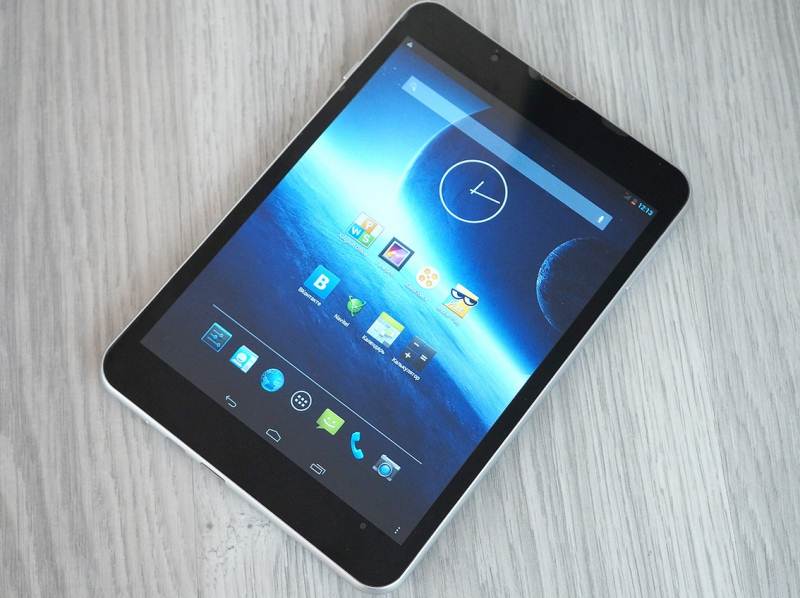 As for the pixelation inevitable in such density – in small letters you can see the pixels, of course. But the picture is clear, color-rich, and in the amount of screen though not enough stars in the sky, but makes a good impression.
Interface – Wexler Tab 8q
Operating system Wexler Tab 8q is "pure" Android 4.2. In addition to the standard set of applications, the user is invited to corporate Wexler Play – directory for quick installation of the most popular and useful tools, from e-readers to customers of social networks. This is not a standalone installer application links lead to pages of applications in Google Play. But this seemingly simple program greatly facilitates and accelerates the acquisition of necessary software device, allowing not waste time looking for it in Google Play.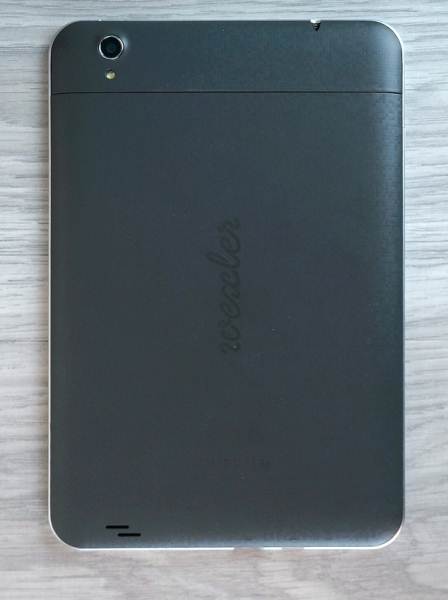 The interface works smoothly, but clicking on the onscreen keyboard responds thoughtfully, hampering typing.
Unit in the – Wexler Tab 8q
Processor Wexler Tab 8q – MediaTek MT8382 quad 1.3GHz. Responsible for the graphics performance Mali-400 graphics accelerator MP2.
Benchmark AnTuTu Wexler Tab 8q scored 15,333 points. At 3DMark tablet showed the following result: 2878 points in Ice Storm, 1932 in Ice Storme Extreme and finally in the 2829 Ice Storm Unlimited.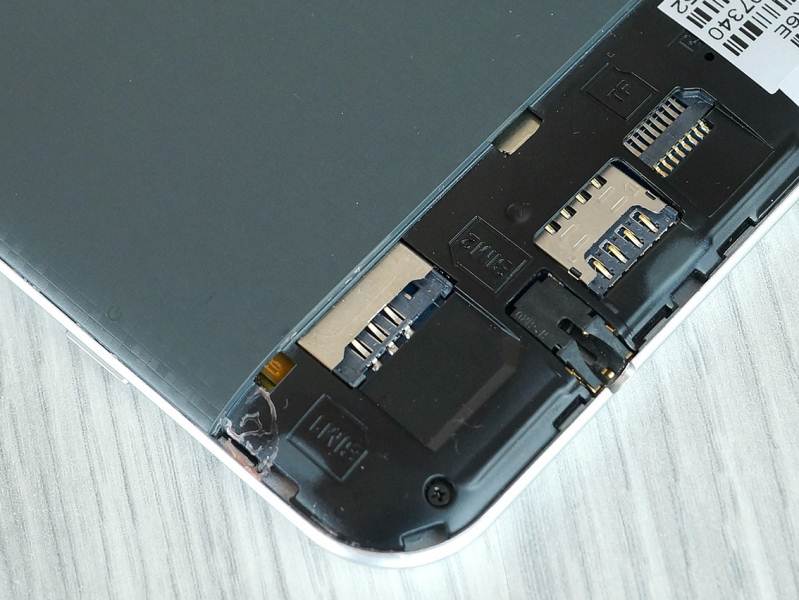 Tablet supports smooth operation of most games. Minion Rush executed with a slight slow down, Dead Trigger 2 went almost without a hitch. With Angry Birds tablet coped without question. Racing simulator Asphalt 8 did not go perfectly, but allow normal play within. In general, do not require Wexler Tab 8q smooth operation in all 3D-games, but if you do not quibble too much and puts minimal setup – can live.
From watching videos 720p devaysa no problems, but it demonstrates 1080p video with mild shortness of breath. All staff applications work stably. Absolutely can not do without brakes, but overall the tablet is not peculiar reverie.
One external speaker, which is located and does not overlap with any grip. Sound good loud. It is not that deep or particularly clean, but quality – within comfortable listening. Voiced game or movie is perceived perfectly happy good stock volume.
Camera – Wexler Tab 8q
Camera, which is typical for this segment of the devices, the tablet was not very serious, rather average. The main module is equipped with a 5 megapixel flash, autofocus and takes pictures in the resolution of 2560×1920 pixels.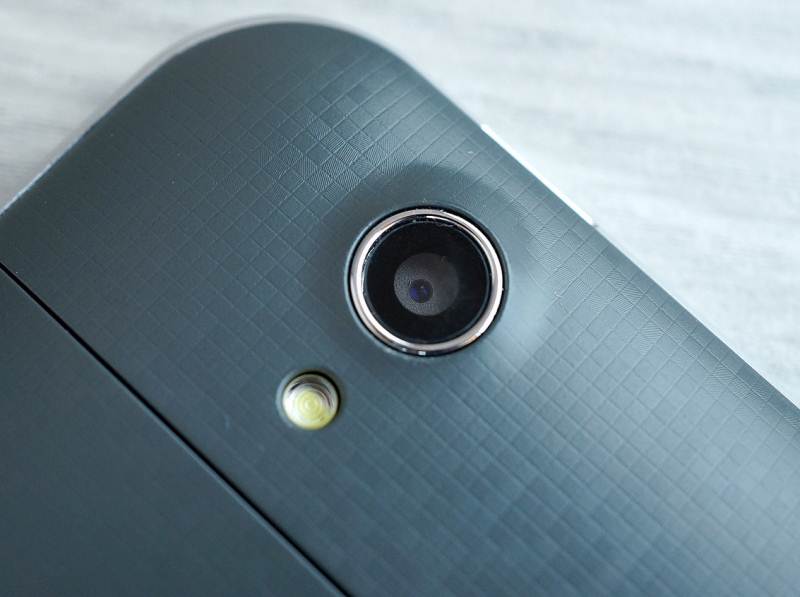 Pictures can not be called bad – they are decent, but there are problems with the clarity and autofocus sometimes works slowly. In this survey itself is fast, the application starts smartly. The colors in the photos are good, but move out in purple.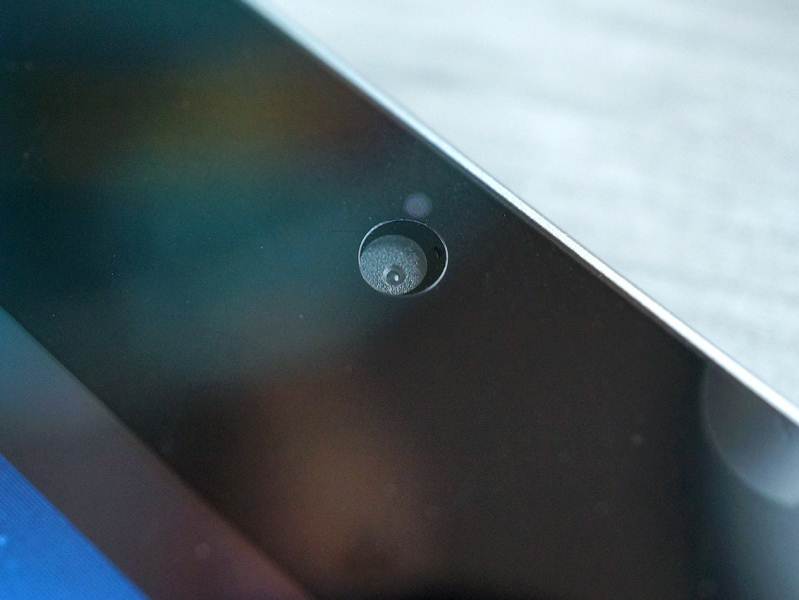 You can make a panorama or sharpen mode using HDR. Last better not turn off, as in the normal mode, the camera illuminates the sky either, or takes some of the plans in the blackness, HDR same situation improves.
Pictures with the front camera, though sin aberrations, but look decent, the image is suitable for "self", and Skype.
The tablet is able to shoot video. Obtained fairly smooth rollers with a good sound.
Wireless interfaces – Wexler Tab 8q
The tablet is interesting because it can work as a mobile phone, so even with two SIM-cards. He also has a module 3G, Wi-Fi 802.11n, Wi-Fi Direct and Bluetooth 4.0.
Wi-Fi tablet "catchy" flawlessly with Bluetooth-enabled devices mates also without question. 3G, calls and SMS – all excellent and fast. Proved convenient to call (though with a headset still much better!) Network problems during use was not, except in places where the signal is weak in itself.
Autonomy – Wexler Tab 8q
Device is equipped with a battery capacity of 4000 mAh. In sleep mode uses almost no charge, per day lost more than 10%. Screen seems also quite economical. The largest share of the charge goes to a network connection and Wi-Fi, so that if you disable the wireless interfaces we get very energozhivuchy gadget. Even with the active use of the tablet safely hold the entire working day, it is realistic to go with him and 2-3 days. This is his unambiguous plus.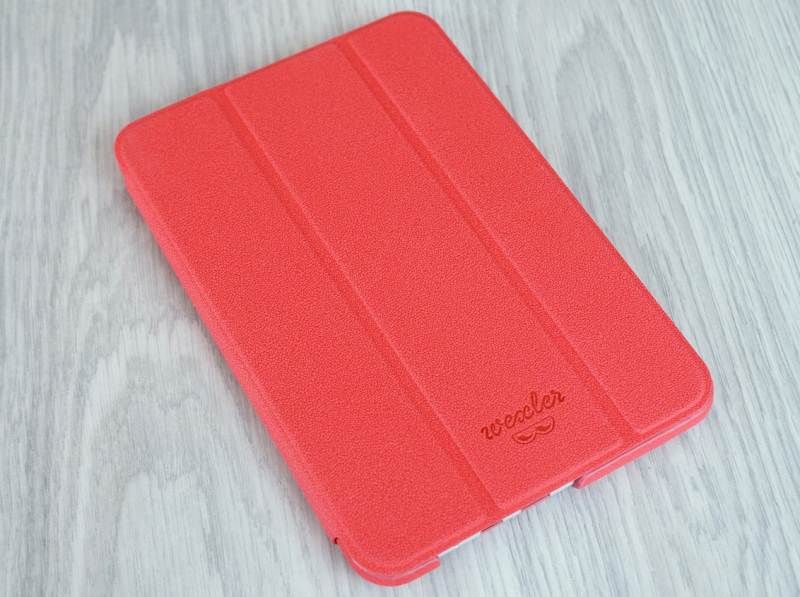 Video playback (maximum brightness) Wexler Tab 8q lasted about seven hours. An hour of game – take the most demanding – spent about 15% charge. In short, in this part of the device is also no slouch.
Autonomy tablet certainly pleased: this device – one of those that you can forget in a bag for a couple of days without having to worry about charging.
Results – Wexler Tab 8q
If you do not get hung up on some thoughtful interface in front of us – great budget eight-inch tablet (the price of the device is 200$). Among peers Wexler Tab 8q allocates 3G support and the ability to work in phone mode with two SIM-cards, as well as a very good autonomy.
Pros Wexler Tab 8q:
support 3G;
convenient realization of the "telephone" component;
good autonomy.
Cons Wexler Tab 8q:
not very convenient to change the SIM-card.
Read another very interesting article about alternative energy of the Sun, water and air.