Technologies are developing so quickly that follow them is practically impossible. Despite the fact that smart clothes is still not as popular as smart watches or other smart devices, we chose 5 the most insane projects that relate to the smart clothes.
1. Project Jacquard – Touch Clothing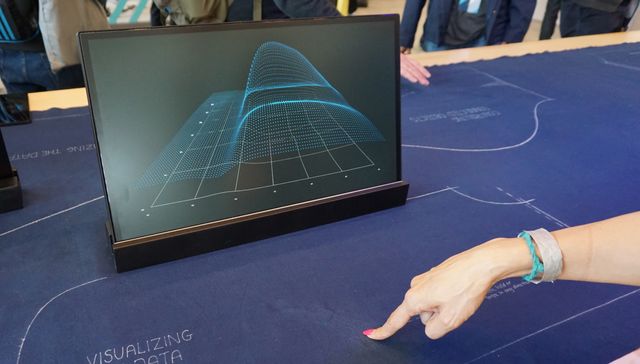 Imagine a sensor jacket. "This happens only in movies" – you might say. "Near future" – we answer. Project Jacquard is a new system that transform ordinary clothes into an interactive surface.
The project is led by Google in the laboratory, which specializes in advanced technologies and projects.
How it works?
Developers created a new special conductive fabric, which works from the chip with size of button. The structure of the fabric is very similar to those used in clothing, and thanks to them every shirt can turn into a large touchpad. The chips are so small that they will not make discomfort.
2. Project Soli – The power of thought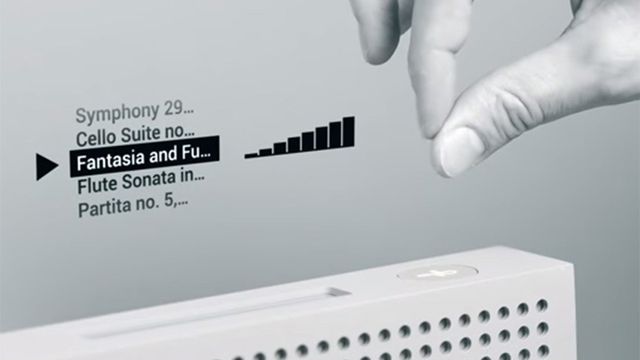 The essence of Project Soli is to develop a fundamentally new non-invasive method of interaction with different devices.
What does it mean?
Imagine that your smartphone has a small sensor that is able to instantly accept any hand gestures. For example, you can launch the player by clicking finger and a small hand movement to increase or decrease the volume. Is not the future?
But the most interesting is to see how Project Soli will be paired with Project Jacquard.
3. Project Hexoskin – Perfect for the athlete

Hexoskin is the project of biometric smart clothes for the measurement of physical parameters during exercise, sleep monitoring and tracking the health status in general. Hexoskin shirts connect to smartphones and smart watches via Bluetooth. You can monitor heart rate, respiratory rate, number of steps, speed etc.
All data is stored in free cloud storage. So user can browse the results with previous workouts and analyze sleep. The company is actively developing new products of smart clothes for not only the most active athletes, but also fans to read a book alone. Hexoskin skirt is already available on the official website for $169 dollars.
4. Athos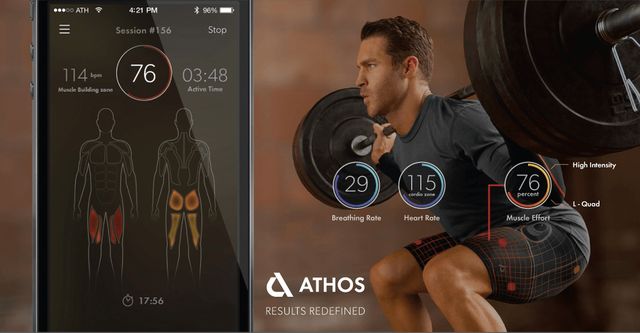 As stated by the developer, Athos is the world's first smart clothes for fitness, which allows real-time tracking of muscle activity and heart rate.
What does that mean and how does it work?
By connecting the device to your phone, you can visually analyze the behavior and condition of the muscles during exercise. For example, you can see which group of muscles involved in the exercise. Athos will appeal to sports fans and help to spend time in the gym more effective.
A complete set Athos can be purchased for $547 dollars on the official website of the manufacturer.
5. Sensoria – smart socks for runners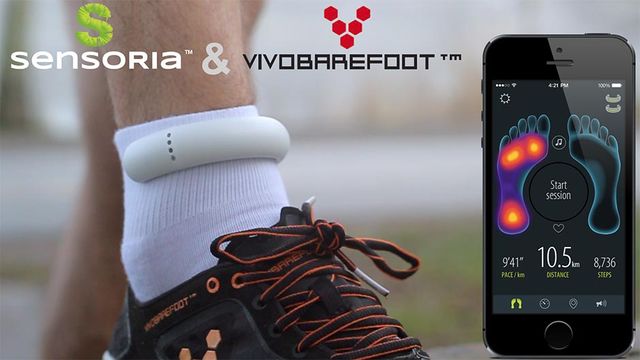 Sensoria socks are smart socks for fitness and running. According to the developers, more than 65 percent of runners are injured every year. Smart socks will help athletes improve running technique and avoid injury.
Smart socks have three sensors: one on the heel and two on the toes. A unique feature of socks from Sensoria is to analyze the behavior of the feet: socks collect information about landing foot while running and analyze which part of the foot is subjected to the greatest loads.
Another unique feature is virtual coach that will give you valuable information about speed and distance. Also, coach will warn you about errors. For example, you may hear "be careful when landing" when the load on the heels of socks too large. Smart socks Sensoria can be purchased for $399 on the official website.
Read another very interesting article about alternative energy of the Sun, water and air.