Relatively young Swedish team UrbanEars (on the market since 2008) tries to focus on the young and active audience. Huge selection of colors of each model, deep voice sound, interesting concepts and design ideas – all this creates a corporate identity. With the launch of the first line of the company took a long time, and there was a second. It Swedes were able to find a balance between bright appearance and interesting sound.
 Urbanears Humlan
type: overhead, pinch;

Diameter: 40 mm;

Frequency Range: 20-20000 Hz;

Impedance: 32 ohms;

sensitivity: 100 dB / mW;

maximum power: 100 mW;

Audio: Stereo, 3.5 mm;

Features: Technology Zoundplug, removable ear pads and linings.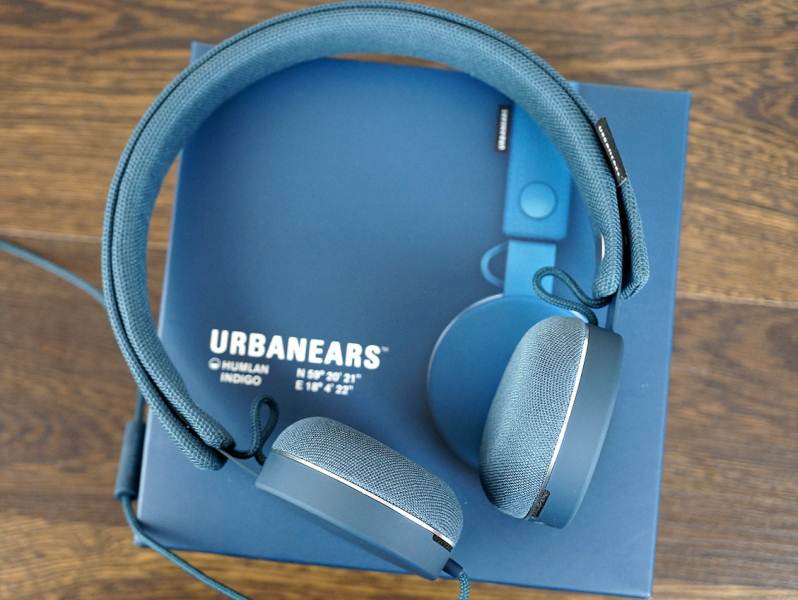 Urbanears Bagis
Type: Pluggable;

Speaker diameter: 9 mm;

Frequency Range: 20-22000 Hz;

Impedance: 16 ohms;

Sensitivity: 107 dB / mW;

maximum power: 5 mW;

Audio: Stereo, 3.5 mm;

Features: unique body design.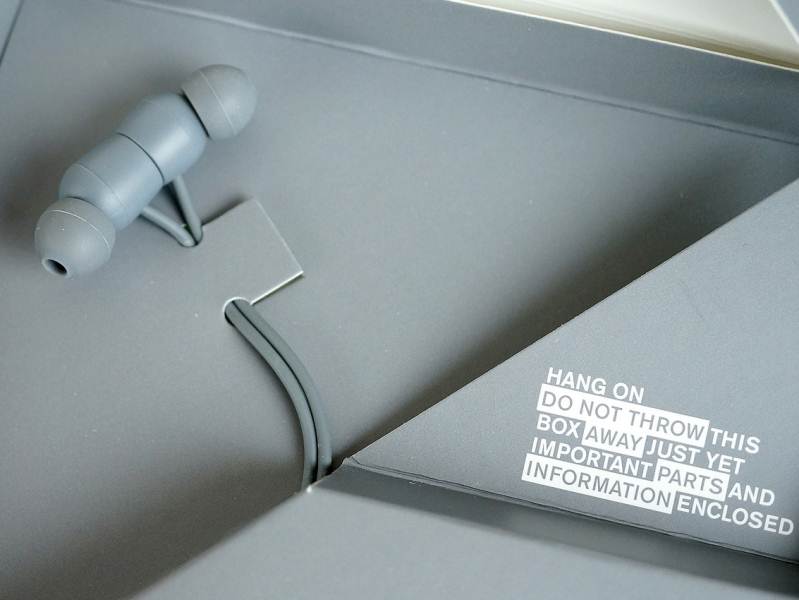 Urbanears Medis
Type: Pluggable, vnutrirakovinnye;

diameter: 15.4 mm;

Frequency Range: 20-20000 Hz;

Impedance: 32 ohms;

Sensitivity: 115 dB / mW;

maximum power: 5 mW;

Audio: Stereo, 3.5 mm;

Features: removable ear pads.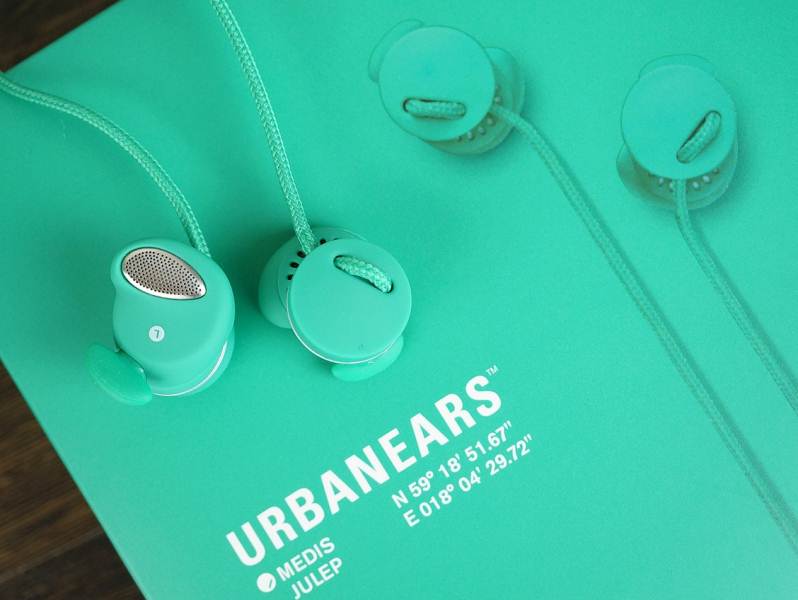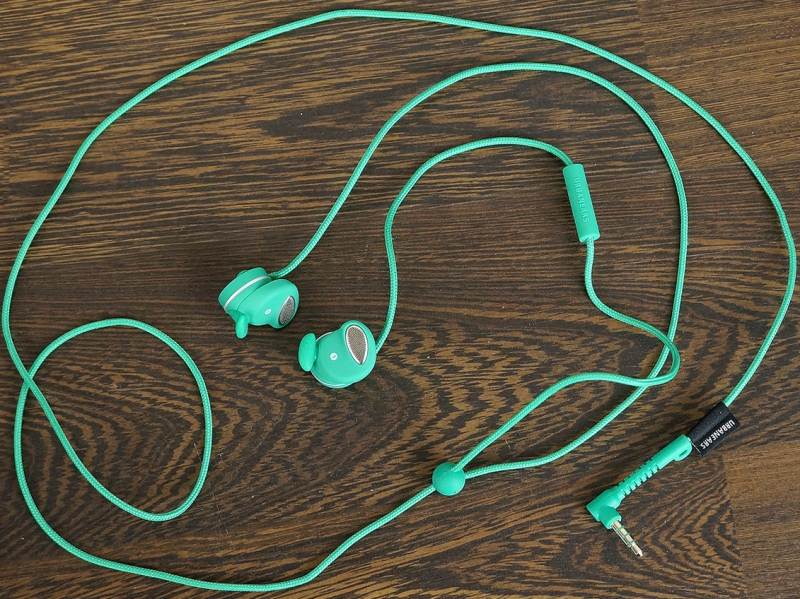 Options – Urbanears 
All three models come in beautiful boxes corresponding to the color of the device.
In boxes stacked set of headphones themselves and ear pads (in the case of four models Medis have Bagis – three). In addition, the package are instructions, service and warranty card.
Appearance – Urbanears 
Design – what users like Urbanears. Each of the three models available in 13 different colors, from dull black to flashy pink. In addition to color and diversity Swedes offer a variety of formats. So, Bagis – a classic "gag", Humlan – overhead headphones clamping type and Medis – vnutrirakovinnye false. And if the first two, everything is clear, the third model has an unusual form factor, aimed primarily at active sports. Fixing to ushnomu cartilage maximizes fix earpiece, with external sounds still audible. This allows you to ride a bike or run in the park with your favorite music, not forgetting about safety.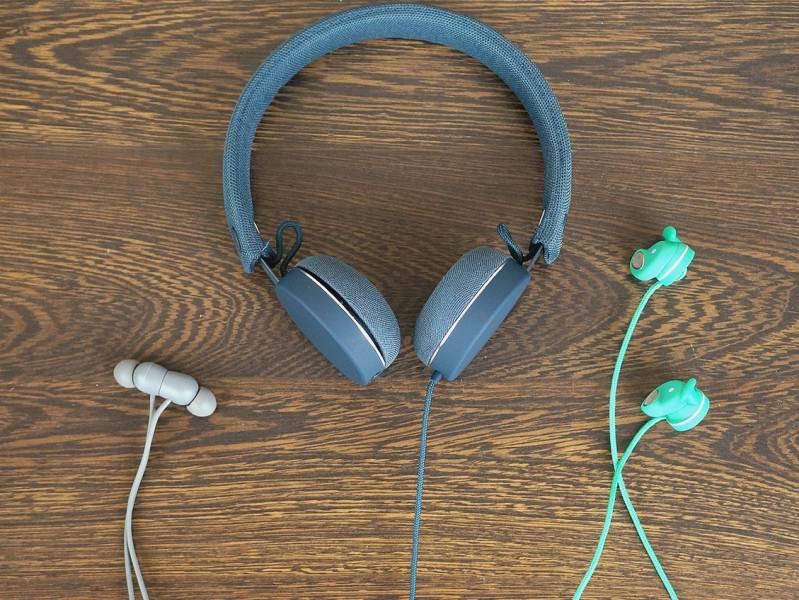 The main feature that distinguishes even classical forms UrbanEars other – unusual solutions in design. Thus, gag Bagis performed with a small inclination of the housing relative output. This helps to better secure them in the ear canal. Furthermore, headphones may be connected to each other at the neck or in the pocket by means of a special slot. So there will be no mess, and headphones are always at hand.
Surface-format Swedes laid up another feature. On a free from the wire is the right cup extra audio jack, which allows you to share your music with a friend. He just simply insert your headphone jack – and the signal will automatically go to both pairs. Furthermore, Humlan sheathed fabric panels that are easy to remove – they are secured with rivets. Together with the headband and ear cushions are removed, made of fabric and foam. All this can be washed in a separate machine and pinned back on Humlan.
All three models have a fabric braided wire and a small remote microphone with a single button. For Apple devices control has additional functionality. Touch of a button, you can take a call or stop the song. Double-clicking launches next track, triple – the previous one.
Headset – Urbanears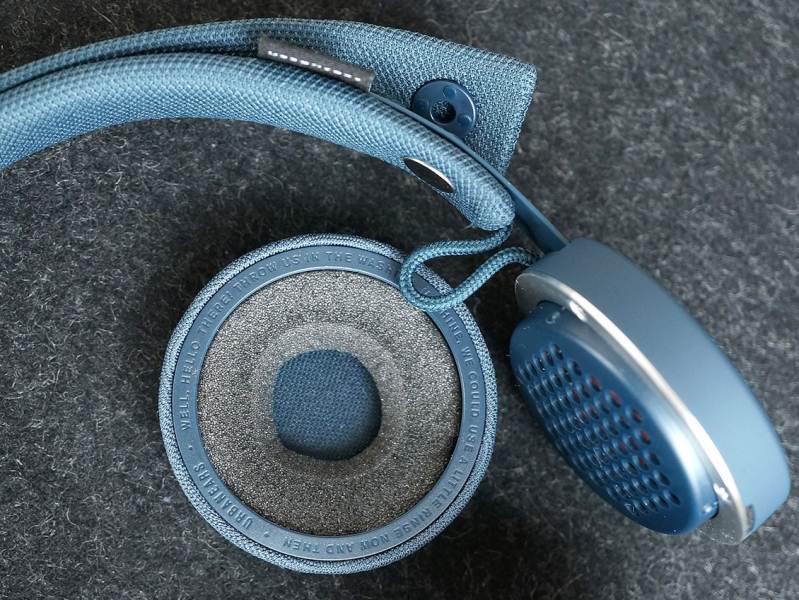 Located on the remote microphone copes with their duties. The sound is crisp, detailed in each of the models. In the wind, however, cover the hole worth hand, as the channel is clogged noise. In addition, the microphone from time to time catches interference from mobile network, giving typical noise.
Sound – Urbanears 
A distinctive feature of Urbanears deep voice can be considered sound. Section drums on these headphones sounds great. Barrel elastic and live snare drum stands well, and hi-hat cymbals and do not strain your hearing. Basslines also perfectly tapped. However, medium and high are not so easy, but EQ can achieve realistic balance.
But Bagis in high and medium frequencies have paid very little attention. They hammered bass, lost in a thick, rich sound too. Therefore, listening to classical or acoustic turns in pursuit of the perfect volume. By sounding electronic songs or hip-hop no claims, provided finishing equalizer Bagis turn into a great option for those who like this kind of music. Reaching complete nozzle for the best option and enjoy the sound in relative silence. Relative, because in terms of soundproofing, all three models are not perfect.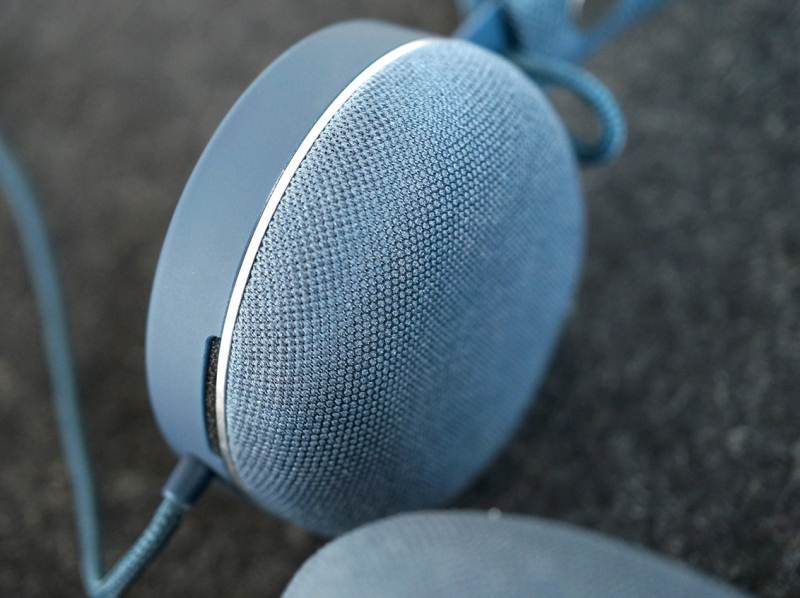 Humlan listening seem more balanced solution than Bagis. They, of course, also basyat, but give more medium and high stage. However, on listening to public transport is not necessary to think first, soundproofing these "ears" also leaves much to be desired, and secondly, not only will you hear everything that happens in the cabin, but also the people around will listen to your music.
Medis, as already mentioned, more focused on sports fans who appreciate good fixation and the ability to hear what's around. So here has completely different sound insulation and sound transmission. Their tasks model copes. From features: Medis well suited for listening to energetic music.
Results – Urbanears 
All three models are noteworthy primarily for its design and appearance, and in the second – his basovitym sound. They definitely appeal to those who love electronic music and hip-hop, but classical and jazz lovers should look for something else.
Pros:
body materials;

interesting technical solutions;

a variety of colors to choose from.
Cons:
sometimes overly deep voice sound.
Read another very interesting article about alternative energy of the Sun, water and air.